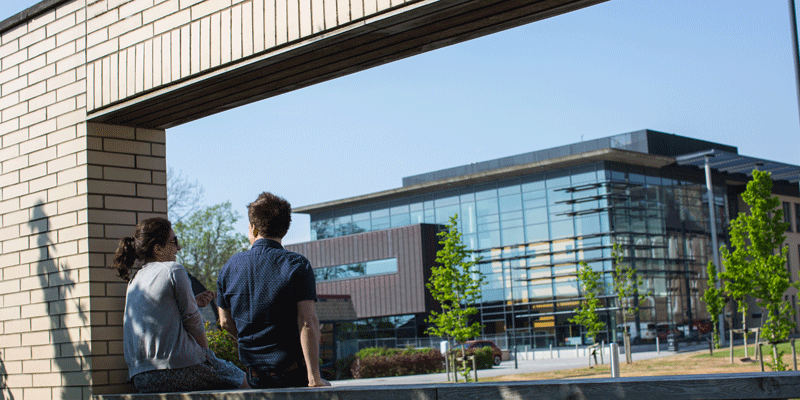 The School of Law has an international reputation for interdisciplinary research that transforms policy and practice, improves professional practice and shapes intellectual debates.
Our wide and varied portfolio of research relates to real world problems, through methodological innovation, doctrinal insights or rich empirical evidence.
We are committed to a collaborative approach and are proud to work closely with local, national and international organisations to address some of the most significant challenges of the day.
Our team of academic experts frequently gain international recognition for their work and regularly advise governments, provide media commentary, work with non-governmental organisations and engage with communities across the world.
Briefing papers
Our Briefing Papers are designed to communicate research projects and publications to the wider community.
Briefing Paper 1: Fracking: What is a legitimate decision? Dr Joanne Hawkins
Briefing Paper 2: Registration and re-characterisation of retention title clauses, Professor Duncan Sheehan
Briefing Paper 3: Self-declaration of legal gender status in Denmark, Dr Chris Dietz
Briefing Paper 4: What do intersex people want from the law? Dr Fae Garland (University of Manchester) and Dr Mitchell Travis
Briefing Paper 5: Why 'doing business' with the World Bank may be bad for you Professor Gerard McCormack
Policy briefings
Our research projects produce a range of policy briefings and summary documents. See some examples of these below:
Unacceptable delay: Complaints procedures for disabled children and their families. Professor Luke Clements, Dr Ana Laura Aiello, A Cerebra Legal Entitlements and Problem Solving (LEaP) project (November 2019)
Direct Payments for Disabled Children and Young People and their Families. Professor Luke Clements, Dr Sarah Woodin, Sorcha McCormack (Leeds Beckett University), Derek Tilley (Cerebra). A Cerebra Legal Entitlements and Problem Solving (LEaP) project (July 2019).
Charitable Giving to Parks and Green Spaces. Dr Anna Barker, Dr Jose Pina-Sánchez, Leeds Community Foundation, Leeds Parks and Green Spaces Forum, Leeds City Council's Parks and Countryside Service. Funded by the National Lottery Community Fund, National Lottery Heritage Fund and Nesta, to support park innovators across the UK (18 July 2019)
For the Record: Evaluating the need to provide recording equipment in Personal Independence Payment assessments and tribunal hearings to facilitate accessibility in the UK. International Disability Law Clinic (June 2019)
Better reporting to prevent radicalisation, extremism and terrorism. Neda Richards, PhD Researcher (March 2019)
Business Judgment and the Courts. Professor Joan Loughrey, Professor Andrew Keay, Professor Terry McNulty (University of Liverpool), Dr Francis Okanigbuan (Liverpool John Moores University) Abigail Stewart (University of Liverpool). Funded by AHRC (December 2018)
Millennial Lawyers: Challenges and Opportunities for Law Firms in Leeds. Lydia Bleasdale, Professor Andrew Francis. A Leeds Law Society commissioned project (September 2018)
Disability related expenditure and pets care costs. Professor Luke Clements, Sorcha McCormack (Leeds Beckett University), and student researchers. A Cerebra Entitlements and Problem Solving (LEaP) project (July 2018)
The accessibility of Disabled Facilities Grant application forms in England. Professor Luke Clements, Sorcha McCormack (Leeds Beckett University), and student researchers. A Cerebra Entitlements and Problem Solving (LEaP) project (July 2018)
Exploring the impacts of police use of body-worn cameras at incidents of domestic abuse. Professor Stuart Lister, Dan Burn (Leeds City Council), Dr Jose Pina-Sanchez. An N8 Policing Research Partnership Catalyst Project (June 2018)
Enhancing the Use of Restorative Justice within Policing. Dan Burn (Leeds City Council), Professor Adam Crawford, Dr Emily Gray, Professor Joanna Shapland. A College of Policing Knowledge Fund Project (January 2018)
Leeds Parks Survey: Summary Findings. Dr Anna Barker, Dr David Churchill, Professor Adam Crawford. Funded by AHRC (March 2018)
Leeds Parks Survey: Findings in Numbers. Dr Anna Barker, Dr David Churchill, Professor Adam Crawford. Funded by AHRC (March 2018)
Local Authority Home to School On-line Transport Policies: Accessibility and Accuracy. Professor Luke Clements, Carys Hughes (Cerebra), and student researchers. A Cerebra Entitlements and Problem Solving (LEaP) project (July 2017)
Disabled Children and the Cost Effectiveness of Home Adaptations & Disabled Facilities Grants: a Small Scale Pilot Study. Professor Luke Clements, Sorcha McCormack (Leeds Beckett University), Tim McSharry, David Everatt (Access Committee for Leeds), and student researchers. A Cerebra Entitlements and Problem Solving (LEaP) project (June 2017)
Evaluation of Police-Community Engagement Practices. Professor Stuart Lister, Beverley Adams, Simon Phillips (West Yorkshire Police). Funded by ESRC (November 2015)
Partnerships in the Delivery of Policing and Safeguarding Children. Professor Adam Crawford, Dr Xavier L'Hoiry (University of Sheffield). Funded by ESRC (November 2015)
Research centres
Find out more about the impact and engagement work carried out by members of our four Research Centres at: