Our experts
Centre for Criminal Justice Studies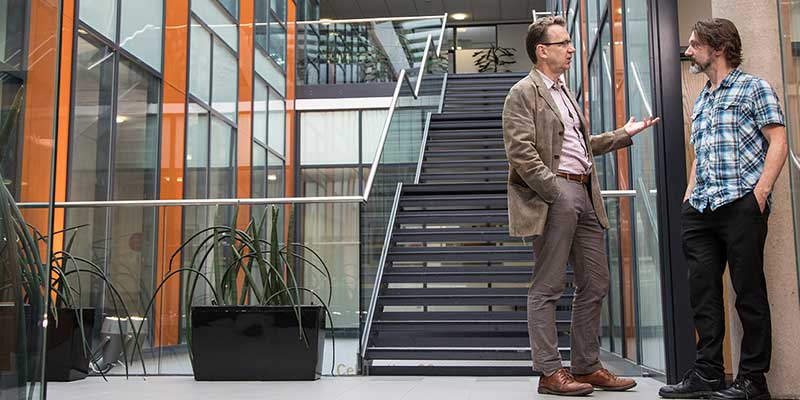 Those working within the CCJS have established international reputations in the broad field of criminal justice policy research, especially in the areas of policing, crime prevention, victims, youth justice, cyber-crimes and the supervision of offenders.
Find out who is involved with research in the Centre for Criminal Justice Studies and get in touch.
Academic team
Get in touch with one of our academic members of staff involved with the Centre.
PhD researchers
Get in touch with one of our PhD researchers
Media contacts
If you require a School of Law expert, contact the University of Leeds Press Office via email pressoffice@leeds.ac.uk or telephone +44 (0)113 343 4031.
Advisory Board
| | |
| --- | --- |
| Name | Organisation/Position |
| Tim Kingsman | Assistant Chief Constable, West Yorkshire Police |
| Daniel Burn | Health Improvement Principal, Leeds City Council |
| Phil Hadfield | Alcohol and Drugs Research and Training Consultant |
| Bill McHugh | Chief Executive, West Yorkshire Community Rehabilitation Company |
| Professor Gloria Laycock | Jill Dando Institute of Security and Crime Science |
| Superintendent Samantha Millar | Safer Leeds |
| Chief Superintendent Paul Money | West Yorkshire Police |
| Lisa Parker | Executive Director Forward Leeds |
| Andy Peaden | Head of Service, Leeds Youth Offending Service |
| Steven Robson | HM Prison Leeds |
| Fraser Sampson | Chief Executive, Office of the Police and Crime Commissioner for West Yorkshire |
| Gerry Wareham | Chief Crown Prosecutor, Yorkshire and Humberside |