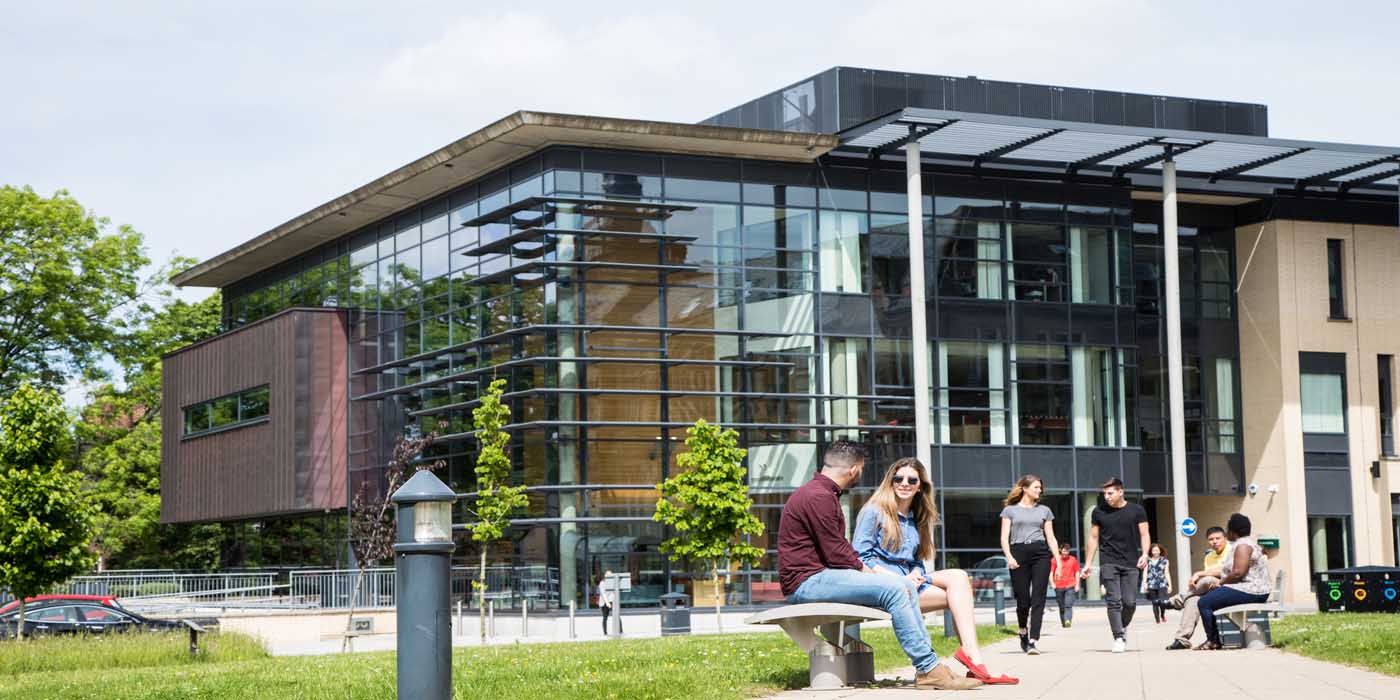 When studying within the School of Law, you will be part of a supportive community of outstanding staff, students and alumni; all of whom contribute to the School's international reputation as a leading law school. You'll be inspired by our cutting-edge curriculum, delivered by academic experts offering a wealth of professional and research experience.
Our modules are informed by the latest international research to ensure that you are not only exposed to a range of intellectually stimulating content, but also inspired to enquire, question and develop your own research.
<iframe width="1280" height="720" src="https://www.youtube.com/embed/3iK9rfiUlU4" frameborder="0" allow="autoplay; encrypted-media" allowfullscreen></iframe>
Watching in China? View this video on YouKu
A 21st century learning environment
Your studies will be based in the Liberty Building—a purpose-designed professional space which integrates our student community with our world-leading research hubs.
Within our state-of-the-art school you'll benefit from seminar rooms, research spaces, spacious learning and social areas and a moot courtroom within which you'll develop your legal advocacy skills and hear talks from leading figures from law and criminal justice.
Across campus you'll also have access to outstanding facilities to support you in your studies, including:
Four libraries including our specialist law library which has over 50,000 volumes plus access to a huge range of electronic resources.
Over 1,500 PCs (some accessible 24/7) and free Wi-Fi across campus
Minerva, the University's Virtual Learning Environment. Typically you might use Minerva to access electronic copies of lecture handouts, follow up on links to additional study resources, or to watch podcasts of lectures.
The Language Centre offers a broad range of language training and preparation courses. They also run the Language Zone — a resource for all students interested in learning a new language, or keeping up an old one – with language learning materials in over 40 languages.
Read more about academic facilities at the University of Leeds.
Supporting your development
Whilst encouraging you to become a self-motivated learner, our staff will guide you through your studies and help you to develop the skills to become an independent critical thinker.
You'll be assigned a personal tutor, who you'll meet with regularly. They'll help shape your academic and personal development; providing comprehensive support in meeting your goals and ensuring you get the most out of your time at university.
Our dedicated Employability Officers, Marika and Mischa are also on hand to help guide you in your career, supporting you to get to where you want to be.
From your first year to your finals, you'll also benefit from a diverse programme of support in academic skills and study techniques with Skills@Library.
Making use of all the support and resources available will prepare you for a rewarding career in the competitive job market.
Tailoring your studies
We recognise the growing demand for experienced professionals with a broad knowledge base.
Within most years of study, you can choose a number of specialist optional modules from across the school, allowing you to tailor your degree to your own interests and career ambitions.
You'll also have the opportunity to explore modules beyond your degree subject. We offer a number of possibilities organised into ten themes, including: language and intercultural understanding; media, culture and creativity; and mind and body. These discovery modules are a great way of pursuing your interests in addition to exploring something new. Discovery modules are subject to timetabling and eligibility.
Find out more about discovery modules and explore the options your course offers on your degree listing.
School community
Studying within the School of Law you will become part of a strong School community of international students and staff. The School of Law hosts a number of events each year where both staff and students get involved, whether at the annual Law's Got Talent, Head of School dinners, networking or annual sports competitions.
Such events create an open and friendly environment amongst staff and students across all year groups; something which we believe will only benefit your learning experience with us.
Sharing our expertise
Our academic staff are internationally recognised for their research impact. As an undergraduate in the School of Law, your learning will be enriched by some of the brightest minds in law and legal research.
As part of our research and expertise, you could choose to work around the globe in various roles or pursue research which may inform policy and practice on an international scale.
Bethan Lewis
LLB Law
"The facilities at the University are great and very inclusive. The School of Law is very modern and comfortable to work in, and there is a great selection of libraries - the Edward Boyle Library is my study place of choice."
View Profile