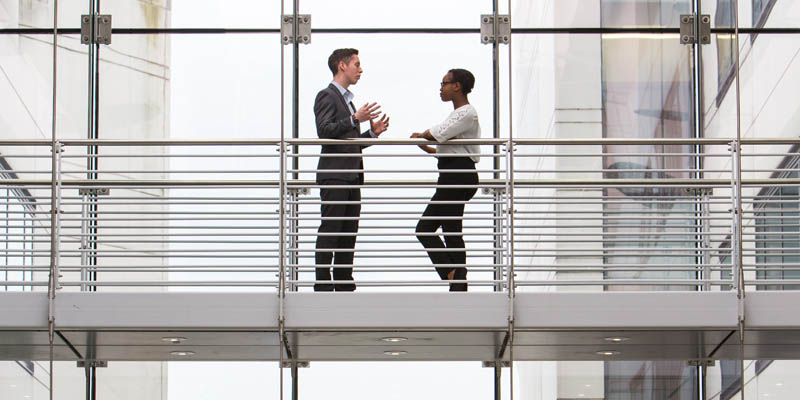 The School of Law is committed to preparing you for a successful career; whether you decide to pursue a career in law, criminal justice or another field. The School and the University offer a host of opportunities for you to get involved with, from mock interviews with the Careers Centre, attending law and criminal justice careers fairs, or gaining additional experience. You will also have the opportunity to receive career mentoring, undertake volunteering through Leeds for Life or get in touch with our graduates for careers advice.
Careers Centre
You will have access to the University's award-winning Careers Centre who are on hand to support you from day one. They offer one-to-one support for creating your CV, searching for jobs and internship opportunities, application support and mock interviews, as well as specialist career discovery modules.
Once you graduate you will still have access to the University of Leeds Careers Centre services.
For those graduates who can't visit the Careers Centre in person, but need advice, then you can ask your questions using the e-guidance service. Alternatively, you can contact the Careers Centre on +44 (0) 113 343 5295 or email: careerscentre@leeds.ac.uk
You can also register for a graduate log in to access the exclusive MyCareer database of local, national and international job opportunities, as well as many student and graduate internship opportunities.
School careers support
The School has two dedicated Employability Officers, Marika Hildebrandova and Mischa Wilmers who will support you with personal development and career planning throughout your time with us. As a student in the School of Law you will be able to book one-to-one appointments with Marika and Mischa to get advice on how to make the most of your time with us and to discuss your career aspirations.
Our Employability Officers also organise a number of opportunities for you to get ahead when it comes to applying for graduate roles.
Opportunities include:
Career clinics
Work shadowing opportunities
Work experience opportunities
Workshops on CVs and applications
Talks by law firms or criminal justice employers
Marshalling scheme with local courts
Mock interviews with local law firms
Bespoke open days at law firms
Annual Law Fair
Annual Criminal Justice Careers and Volunteering Fair
Annual "Stay in Leeds" Law Fair
Hogan Lovells Bursary scheme
Contact Marika or Mischa to discuss how the School of Law can support you in your career.
Gaining experience
The experience you gain at University, both as part of and outside of your studies, will help you to explore career options and gain the necessary skills to pursue your career of choice.
You will have a number of opportunities to help you get to where you want to be including the chance to:
See all of the enrichment opportunities available
Career Mentoring Scheme
The Career Mentoring Scheme is an opportunity for second year students to be paired with their own career mentor who will assist with career planning and development.
Our mentors work in graduate positions across organisations such as law firms, the police and prison services, barristers chambers, the Civil Service, banks or charities.
Mentoring may involve:
Mentoring sessions face-to-face, over the phone or via Skype
Discussing career plans to get an unbiased, experienced view of your next steps
Networking with your mentor's colleagues to find out about alternative roles
Gaining a realistic knowledge of various career roles and developing a personal strategy for success
Receiving guidance on the interview and selection process.
Leeds for Life
Your personal tutor, who you'll meet with regularly, will be involved with guiding your academic and personal development. Using Leeds for Life, they will encourage you to keep a personal and active record of all you have done and achieved. This will help you complete application forms and prepare for interviews.
The Leeds Network
The Leeds Network is an extensive network of alumni with a wide range of experiences, doing all kinds of jobs. Once you're a Leeds student, you can contact selected alumni from the School of Law — or those in careers you're interested in — to find out how they might be able to help you.
To get an idea of where some of our alumni have gone, check our prominent alumni page.
Nelly Tutu
LLB Law (Graduate programme)
"I have been able to secure some work experience with a law firm and a mini-pupillage with a Barristers Chambers, through the School's excellent career fairs, which I will participate in this summer."
View Profile