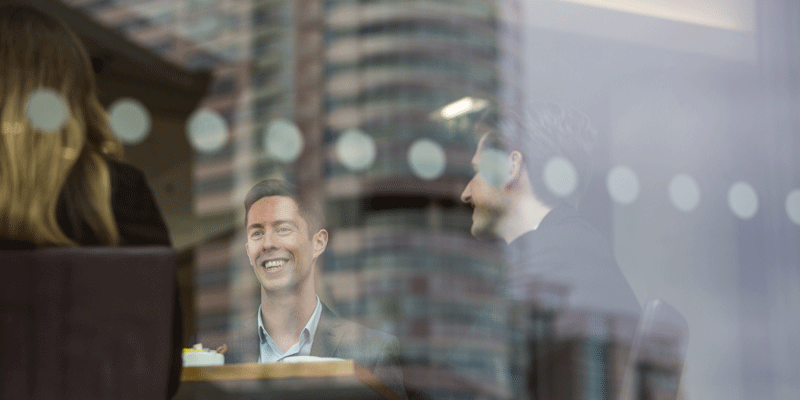 The School of Law's Community Engagement (pro bono) opportunities are open to all students within the School, and allow you to put into practice the knowledge and skills you've developed throughout your studies. The School has a long history of providing students with such opportunities, which have won many national and University awards (see end).
However, the vast majority of the opportunities involve volunteers physically going into the community, so COVID-19 has had an impact upon the activities offered in the 2021/22 academic year. Where we can, we are working with the relevant organisations to ensure volunteer's safety if volunteering in person, subject to government guidelines and we have adapted some projects to allow for remote volunteering.
Outlined below are the community engagement opportunities during 2021/22. School of Law students recieve detailed information by email on the recruitment periods for these projects at specific points during the academic year.
Welfare Appeals and Tribunal Clinic
This project, began in September 2018, is an opportunity to work directly with clients, in collaboration with Chapeltown Citizens Advice. You will work with a Welfare Rights Appeals Worker to support their clients who are navigating the Welfare Benefits system and appealing a decision which has been made about their Welfare Benefits application. Students will observe and participate in interviews between the Welfare Rights Appeals Worker and clients and support clients to prepare for their Tribunal Hearing with the help the Welfare Rights Appeals Worker.
Volunteers are guaranteed two days volunteering in the Chapeltown Citizens Advice Clinic, along with the opportunity to attend a Welfare Rights Tribunal as part of this project. This opportunity is open to all years and recruitment times vary depending on year of study. There is opportunity to volunteer for this project in academic year and/or over the summer months.
Having the opportunity to make a real impact and help vulnerable clients strengthen their appeals. I also gained a lot of confidence in speaking to clients through the experience.
Leea (Welfare Rights Appeals Worker) has been an inspiration – I believe that this project and ones like it should be essential for people pursuing a law degree and career. It has opened my eyes to the range of ways you can practice law and how it can be used.
Support Through Court (Formerly PSU)
This is an opportunity to work directly with clients. Based in Leeds Combined Court Centre, Support Through Court volunteers provide practical and emotional support to litigants in person (i.e. people representing themselves) in civil and family court proceedings. This is a great opportunity for those wishing to work with clients in any sector, including the criminal justice sector, and is open to students in second year or above. There is also the opportunity to begin volunteering in this project over the summer months in addition to the academic year.
I have really enjoyed the client-facing role of being able to communicate with clients, both in-person and on the phone. It has been very enjoyable and rewarding, because I have not had any experience in a similar context before, so I developed my skills, knowledge and understanding, whilst knowing that I was helping and supporting the clients. Hearing the clients' gratitude for our support made the whole experience enjoyable.
Cerebra Pro Bono Research Programme
The Cerebra Pro Bono Research Programme is an opportunity for School of Law students (and, in some cases, students outside of the School), to be involved in research which helps to benefit the lives of disabled children and their families. It is open to students in their first year and above and no prior legal knowledge is required.
Cerebra is a children's charity concerned with improving the lives of children with neurological conditions and their families. The charity has endowed a Research Chair at the School of Law to help families overcome commonly occurring legal problems that they encounter when seeking to access their legal entitlements.
Below details the project involvement during 2020-21 and further years will carry out similar work and volunteer responsibilities:
The research during 2020-21 followed-on from last year's report on 'Unlawful Restrictions on the Rights of Disabled Children with Autism to Social Care Needs Assessments'. A qualitative survey of parent/carer partnership NGOs (England and Wales) concerning their experiences of the assessment process was carried out over summer, prior to students joining the programme.
Student volunteers undertook a structured review of the data resulting from this survey, as well as followed up research of local authorities' protocols about what exactly local authorities do when assessing disabled children. Read more on this year's project involvement.
The programme produces a report which is used to raise awareness and bring about practical change in the law and public policy and practices. The research programme usually commences in October and is open to first year students and above from across the University. Final reports are published the following Spring term.
Read more about the Cerebra Legal Entitlement and Problem-Solving Project.
Download the Cerebra Pro Bono Research Programme reports.
This Cerebra Pro Bono project has vastly improved my awareness of the treatment of parents by local authorities. It has shown me that, socially, there is a blatant lack of awareness for parental rights with the blanket approach of treating all situations the same. Additionally, the project has been a great way to improve research skills.
The sense of accomplishment I had after the project was immense. I felt very grateful that I was able to provide help to people who need it, that I may have a contribution to make a much-needed change.
StreetLaw
StreetLaw aims to promote understanding about legal rights and responsibilities to individuals who may not otherwise have access to such knowledge. This project offers you the opportunity to engage with the local community, perfect your legal research and workshop facilitation skills and gain valuable experience in preparation for work in the legal or criminal justice profession.
Students work in small groups to research, design and deliver two interactive workshops covering a series of legal related topics with the support of the University's Educational Engagement team and a practising lawyer. The workshops take place in local schools and colleges. Previous topics have included the Gender Pay Gap, Social Media Data Protection, Smishing and Employment Rights. This project is open to students in all years of study.
Taking part in the StreetLaw project was a thoroughly enjoyable experience… Creating a workshop has helped to develop my legal research skills, presentation skills, and my ability to present complex information in a clear concise way. It was also rewarding to engage with the local community and hopefully inspire students to study Law at university.
As a first year law student, I truly enjoyed the fact that I was able to utilize my (relatively little) knowledge of the law in a way that was benefiting the community around me. I thoroughly enjoyed the feeling of being useful in some sense, especially considering that when I first started my degree I did not feel I had much to offer this early on in my legal academic career. The experience I had with StreetLaw is one that I will definitely seek to consistently repeat with various community engagement and pro bono work in the future.
Community and Migrant Support
Student volunteers assist clients and visitors of the St Vincent's Support Centre, providing information and wider community support. There will be a wide range of tasks, from immigration advice and information provision, informing visitors on education, housing or welfare matters, and broader community support needs such as creating food parcels.
I have really enjoyed the amount of responsibility we are trusted with when volunteering, we are fully involved with appointments and are trusted with helping individuals fill in forms without much or any supervision. I genuinely feel like I have learnt a lot about the law in this area.
Leeds University Union Student Safety Research Project
New for 2021-22, this project is in collaboration with Leeds University Union (LUU). Volunteers on this project will work as a team to identify particular issues of student safety concern, using empirical research methods. Volunteers will be supported in designing a qualitative survey, which will be used to capture information from students concerning issues of safety on and off campus.
Data resulting from the survey will be analysed by volunteers following each collection period and compiled into a combined, comprehensive report. Findings will be used to inform the approaches taken to student safety by LUU and its stakeholder partners, including West Yorkshire Police and the University of Leeds.
LawWorks and Attorney General Student Pro Bono Awards
2021 – Highly Commended for The Access to Justice Foundation Award
2020 – Runners-up for Best Contribution by a Law School
2017 – Best New Pro Bono Activity for the Welfare Rights Clinic
Fundraising
The Community Engagement Team in the School also actively encourage and take part in fundraising every year.
2020/2021 – 'Move in March' fundraiser for Leeds Mind.
2020/2021 – 'Go the Extra Mile' fundraiser for The Access to Justice Foundation.
2020 – The Law School Challenge in aid of LawWorks and Advocate – awarded 3rd place.
2019 – The Leeds Legal Walk in aid of The Yorkshire Legal Support Trust.
2019 – The Law School Challenge in aid of LawWorks and Advocate – awarded 2nd place.
If you have any queries in relation to the Community Engagement Activities offered at the School of Law, please email lawcommunityengagement@leeds.ac.uk
Maya Sterrie
LLB Law
"Volunteering for the Welfare Rights Project has been one of my highlights. I have really enjoyed the training and being able to support all of the clients I've met. It has allowed me to get a deeper understanding of working in law and has given me the opportunity to help others."
View Profile