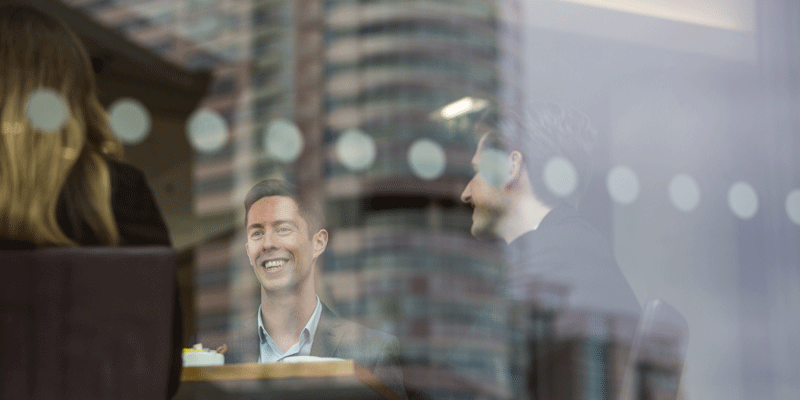 The School of Law's Community Engagement (pro bono) opportunities are open to all students within the School, and allow you to put into practice the knowledge and skills you've developed throughout your studies. The School has a long history of providing students with such opportunities, which have won many national and University awards.
However, the vast majority of the opportunities involve volunteers physically going into the community, so COVID-19 has had an impact upon the range of activities we are currently offering and those we are likely to be able offer in the 2020/21 academic year. Where we can, we're adapting the projects to allow for remote volunteering, but the nature of many opportunities means that this is not always possible.
Outlined below are the community engagement opportunities which you can usually get involved in, but please keep in mind that it is likely not all of these will be offered during 2020/21.
Welfare Rights Clinic
This is an opportunity for students in their second year and above to work directly with clients. Working with Leeds City Council Welfare Rights Unit, you will be trained to assist clients to complete Personal Independent Payment forms on a one-to-one basis, ensuring that clients can submit the best possible case for welfare support. This Project has been operating since 2016 and won two awards in its first year of operation: the (national) LawWorks Best New Student Pro Bono Project 2017, and the University's Leeds for Life Citizenship (Community) Award 2017, which recognises projects which have made a positive difference to a community locally, nationally or internationally. It was also shortlisted for Leeds City Council's Communities and Environment Awards for Excellence 2017 in the category of Partner of the Year.
Outcomes reported in June 2019 showed that between October 2018 and June 2019 students saw 105 applicants. Of these, 69 had received a decision about their claim and 43 of those were successful. This equates to a weekly benefit gain of £3,484.04 or £181,170.08 annually.
Taking part in Welfare Rights has afforded me invaluable experience that will be transferable at all stages of my future career.
Welfare Appeals and Tribunal Clinic
This project, began in September 2018, is an opportunity to work directly with clients, in collaboration with Chapeltown Citizens Advice. You will work with a Welfare Rights Appeals Worker to support their clients who are navigating the Welfare Benefits system and appealing a decision which has been made about their Welfare Benefits application. Students will observe and participate in interviews between the Welfare Rights Appeals Worker and clients and support clients to prepare for their Tribunal Hearing with the help the Welfare Rights Appeals Worker.
Volunteers are guaranteed two days volunteering in the Chapeltown Citizens Advice Clinic, along with the opportunity to attend a Welfare Rights Tribunal as part of this project. This opportunity is open to all years and recruitment times vary depending on year of study. There is opportunity to volunteer for this project in academic year and/or over the summer months.
Leea (Welfare Rights Appeals Worker) has been an inspiration – I believe that this project and ones like it should be essential for people pursuing a law degree and career. It has opened my eyes to the range of ways you can practice law and how it can be used.
Support Through Court (Formerly PSU)
This is an opportunity to work directly with clients. Based in Leeds Combined Court Centre, Support Through Court volunteers provide practical and emotional support to litigants in person (i.e. people representing themselves) in civil and family court proceedings. This is a great opportunity for those wishing to work with clients in any sector, including the criminal justice sector, and is open to students in second year or above. There is also the opportunity to begin volunteering in this project over the summer months in addition to the academic year.
I enjoyed working with clients. Having met so many individuals with so many stories, it shows just how important a service like the STC is. It makes me feel privileged to be a part of such an important service for the community.
Cerebra Pro Bono Research Programme
The Cerebra Pro Bono Research Programme is an opportunity for School of Law students (and, in some cases, students outside of the School), to be involved in research which helps to benefit the lives of disabled children and their families. It is open to students in their first year and above and no prior legal knowledge is required.
Cerebra is a children's charity concerned with improving the lives of children with neurological conditions and their families. The charity has endowed a Research Chair at the School of Law to help families overcome commonly occurring legal problems that they encounter when seeking to access their legal entitlements.
The research programme for 2019-20, titled Autism, Young People and Social Care concerns the way English local authorities respond to requests by disabled children and their families for help with their support needs. Those on the programme will be working with two other partners, namely – the BBC and the Disability Law Service (London). It will involve the analysis of responses made by authorities to Freedom of Information requests made by the BBC.
The programme produces reports which are used to raise awareness and bring about practical change in the law and public policy and practices.
The research programme usually commences in October/November each year, and is open to first year students and above from across the University. Final reports are published the following Spring term.
Download the Cerebra Pro Bono Research Programme reports.
PrisonLaw
For this project student volunteers research, prepare and deliver a presentation on a legal issue to serving prisoners in a prison, ex-offenders or prison staff. The aim is to equip these individuals with some legal knowledge that will facilitate their reintegration into society upon/following their release or provide staff with more knowledge to support their work in/with prisons. The project is collaborative with St. Giles Trust and Jigsaw, both of which are charities that work with prisoners.This project is open to students in all years of study.
PrisonLaw was a really enjoyable experience as it was a first time opportunity which would be difficult to experience otherwise. I really enjoyed learning about a different area of law and found it fascinating to go into a prison and speak with the prisoners. I felt I had given help to those who needed it.
StreetLaw
StreetLaw aims to promote understanding about legal rights and responsibilities to individuals who may not otherwise have access to such knowledge. This project offers you the opportunity to engage with the local community, perfect your legal research and workshop facilitation skills and gain valuable experience in preparation for work in the legal or criminal justice profession.
Students work in small groups to research, design and deliver two interactive workshops covering a series of legal related topics with the support of the University's Educational Engagement team and a practising lawyer. The workshops take place in local schools and colleges. Previous topics have included the Gender Pay Gap, Social Media Data Protection, Smishing and Employment Rights. This project is open to students in all years of study.
As a first year law student, I truly enjoyed the fact that I was able to utilize my (relatively little) knowledge of the law in a way that was benefiting the community around me. I thoroughly enjoyed the feeling of being useful in some sense, especially considering that when I first started my degree I did not feel I had much to offer this early on in my legal academic career. The experience I had with StreetLaw is one that I will definitely seek to consistently repeat with various community engagement and pro bono work in the future.
Migrant Support
Student volunteers assist clients at the Migrant Support Drop-In service, including a range of tasks related to immigration advice and information or broader support needs such as education, housing or welfare particularly to asylum seekers and refugees.
I have really enjoyed the amount of responsibility we are trusted with when volunteering, we are fully involved with appointments and are trusted with helping individuals fill in forms without much or any supervision. I genuinely feel like I have learnt a lot about the law in this area.
Burglary and Robbery Prevention Champion
Introduced in September 2018, this project offers students in their second year and above, the opportunity to work as a student crime prevention champion alongside the Leeds District Crime Team from West Yorkshire Police. Focusing on burglary and robbery, volunteers promote crime prevention advice to students in a variety of ways. Student volunteers have the chance to learn more about the team's work by shadowing officers in a range of duties across the city and contribute to crime reduction problem-solving activities.
I thoroughly enjoyed the excursion at HMP Leeds set up by Al and Rob, it was truly amazing! … I never ever thought I would get the opportunity to physically go round a working prison. The day provided an amazing insight into the way contemporary prisons work and what they are actually like…I would definitely recommend this opportunity to other students in the future, as it proved to be a very informative and interesting excursion, as well as a once in a lifetime opportunity that I will never forget!
If you have any queries in relation to the Community Engagement Activities offered at the School of Law, please email lawcommunityengagement@leeds.ac.uk
Maya Sterrie
LLB Law
"Volunteering for the Welfare Rights Project has been one of my highlights. I have really enjoyed the training and being able to support all of the clients I've met. It has allowed me to get a deeper understanding of working in law and has given me the opportunity to help others."
View Profile