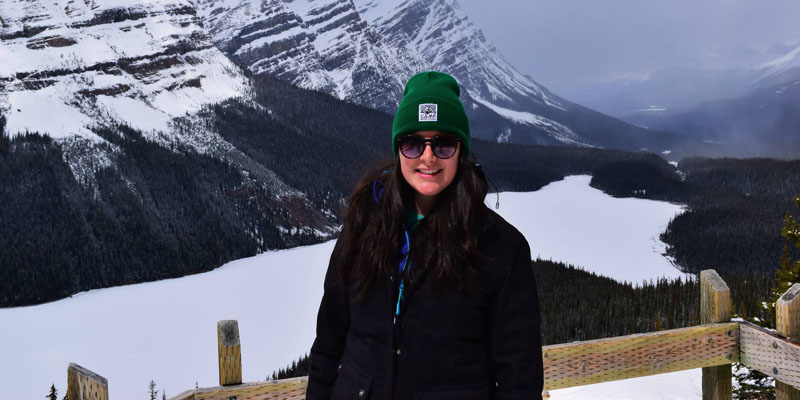 You can gain valuable cross-cultural competencies by studying abroad as part of your degree.
Studying at an international institution gives you the opportunity to explore the world, acquire linguistic abilities and broaden your cultural horizons, in addition to building confidence and making new friends.
Living in another country will also demonstrate your independence and adaptability to future employers, particularly those recruiting law graduates with an international outlook.
If you study abroad for a year as part of your course, you'll pay a reduced tuition fee during this period. For more information, see study abroad tuition fees and loans.
In preparation for spending time overseas, you may have the opportunity to take up a language with our Languages for All discovery modules and all students have access to the Language Zone.
Integrated study abroad degrees
We offer an integrated study abroad year within the following qualifying law degrees:
These four-year courses allow you to spend your third year overseas, studying different aspects of law at one of our partner universities. Your study abroad year will be an opportunity to further advance your legal knowledge whilst also enhancing your language skills — especially your grasp of legal terminology in a second language.
Optional study abroad
The following degree programmes provide an option to study abroad for a year:
There are several options for a year abroad depending on your motivations:
International perspectives on your subject
You can undertake a year abroad where you study modules from your subject in a specially selected partner institutions overseas. Studying abroad is popular so places for placement opportunities in some countries might be limited. Destinations may change each year; when you're ready to apply our Study Abroad team is on hand to help you to research which placement is best suited to you and advise on the funding which may be available.

Language and intercultural understanding
The Horizon Exchange programme focuses on developing language learning and intercultural understanding. It's academically rigorous but you're not limited to taking modules in your subject area. Most modules are taught in English although you will also take beginners or intermediate level language classes relevant to your host country.

Working experience abroad
If you would prefer to spend a year gaining work experience but would like to incorporate an international element, you could spend a year working abroad.
Alternative opportunities abroad
Short programmes and summer schools
Summer schools are a great way of experiencing the benefits of studying abroad for a shorter period of time. You could develop skills in a new language, whilst proving your independence and adaptability to future employers.
The Study Abroad office offers several subsidised summer school opportunities for students in addition to a number of non-subsidised options.
For more information, visit the summer schools short programmes website.
Daniel Charity
LLB Law with French Law
"Living in Lyon in southern France for a year was something I never thought I'd get the chance to do, and I had the most incredible time there. The lovely weather, the skiing weekends, the delicious food and wine - so much to look back on, and so many memories! I met people there who I still meet up with now and I'm sure we'll be lifelong friends."
View Profile