Centre for Criminal Justice Studies academics strongly represented at European Society of Criminology Conference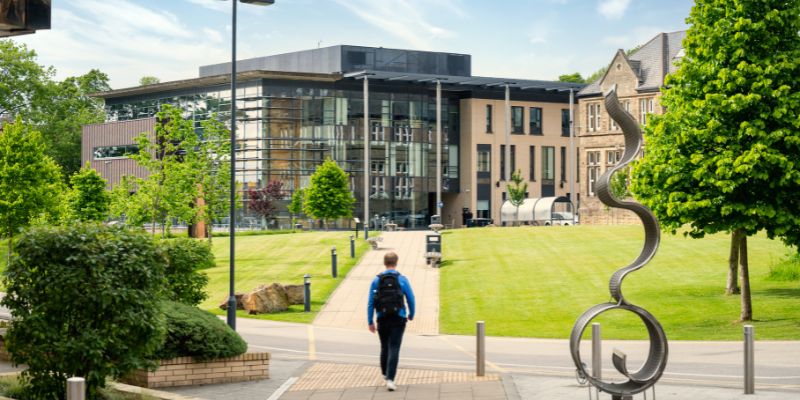 Founded in 2000, the European Society of Criminology aims to bring together in Europe persons actively engaged in research, teaching and/or practice in the field of Criminology.
A strong delegation of academics from the School of Law's Centre for Criminal Justice Studies (CCJS) travelled to Florence, Italy between 6–9 September 2023 for the 23rd Annual Conference of the European Society of Criminology.
CCJS members presented on a wide range of topics including:
It was fantastic to once again see the Centre for Criminal Justice Studies so well-represented in Florence at this year's annual conference of the European Society of Criminology. Some 16 papers from CCJS members explored topics including sentencing and ethnic disparities, learning and teaching in criminology, gender and probation, money laundering, policing and vulnerability, cuckooing, and so much more. Such strong representation speaks to the strength and diversity of research coming from the CCJS.
Academics Hulya Seyidoglu, Anthony Dixon, Dr Jose Pina-Sanchez, Dr Nick Malleson (School of Geography) and Professor Graham Farrell, from the research project funded by UK Research and Innovation (UKRI) into the impact of Covid-19 on crime in England: 'Reducing the Unanticipated Crime Harms of Covid-19 Policies', spoke about 'COVID-19 and Crime: Unravelling the Role of Mobility Shifts'.
Professor Suzanne Young chaired a panel on Learning and Teaching Criminology: Contemporary Developments in the UK, where she also presented her paper '"These are not Linear Problems" – Addressing the Pedagogical Challenges within Criminology as a Discipline', and Dr Sean Butcher presented his paper 'Employability in Criminology: Reconciling Agendas within the Critical Discipline'.
Dr Laura Bainbridge, Dr Larissa Engelmann and Dr David Rowlands took part in a roundtable organised by the Vulnerability and Policing Futures Research Centre in the UK, on 'Policing Vulnerability: Operationalising a Contested Concept'.
As always, the ESC conference is a great opportunity for us to reconnect with co-authors, colleagues and academic friends from across the globe. The organisers deserve much praise for such a successful academic gathering.