Your career and development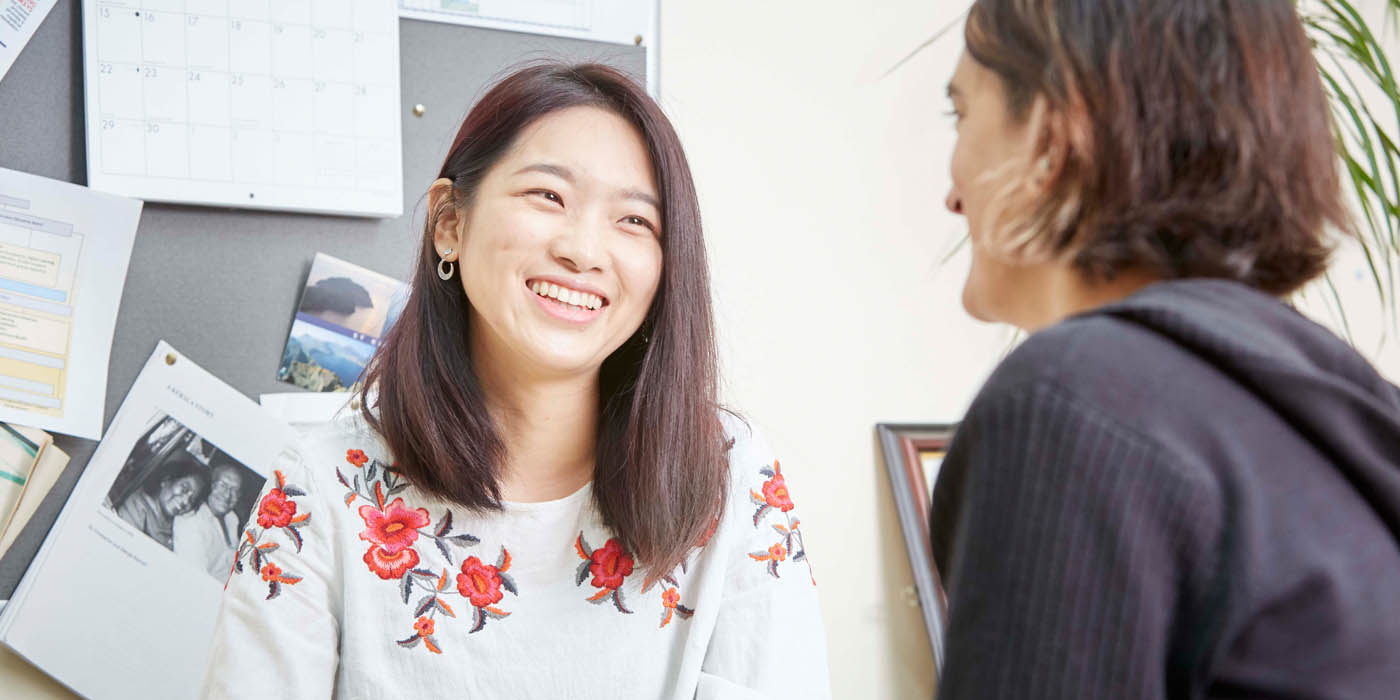 Your research degree will take you to the forefront of your field. You could pursue an academic career, and continue to influence current knowledge for decades to come, or use your cutting-edge research and advanced transferable skills to excel in your professional career.
Below are just some of the transferable skills you will develop throughout your studies:
Ability to work independently and as a team
Analytical skills
Communication skills
Creativity
Leadership
Organisational skills
Presentation skills
Problem-solving
Project management
Time management
Our alumni have gone on to careers in academia and beyond, with many progressing on to roles within higher education such as Lecturer or Assistant Professor in the UK and overseas.
Research pathways
Which research degree you choose often depends on your motivation for undertaking a postgraduate research programme and the amount of time you can dedicate to your research.
Doctor of Philosophy (PhD)
A PhD is the most internationally-recognised research qualification and would be relevant for those wishing to pursue an academic career or a career targeting specific issues within an organisation. You can choose to study for a PhD either three years (full-time) or five years (part-time).
Doctor of Education (EdD)
A Doctorate degree in Education (EdD) combines the research methodology of a PhD with a programme of taught modules. The EdD programme is designed to meet the needs of professionals in education and related disciplines, including those who wish to enhance their knowledge of educational issues, keep abreast of a range of educational topics, and refine and develop their research skills.
Training and support
Whichever route you choose to pursue your research passion, we encourage you to take advantage of the numerous training and support opportunities available. Whether you are unsure how to plan your next steps, want to network with fellow researchers or you're looking to brush up your presentation skills, our research community and extensive resources can help.
Careers Centre
Our award-winning Careers Centre can help you market yourself to employers through CV writing and interview workshops, as well as careers advisor appointments. Activities provided by our Organisational Development and Professional Learning team, IT and the Library will help you develop skills relevant to a range of careers.
Spark
If you are interested in real-world enterprise and are thinking about developing your own business start-up, we can provide dedicated support through Spark, our innovative business start-up support initiative. Spark sees business start-up as a career opportunity like any other and self-employment, whether related to your current PhD studies or in a completely different field of expertise, can offer an extremely rewarding career path.
Your alumni community and networks
As a postgraduate researcher, you'll be able to take advantage of the Leeds Network — an extensive network of alumni with a wide range of experiences, doing all kinds of jobs. Leeds alumni make an important contribution to the life of the University and give back in a number of ways: offering advice to prospective and current students and researchers, talking about their own careers, providing internships, and funding scholarships and other projects to enhance the academic experience at Leeds. Once you're a Leeds student, you can contact selected alumni from the School of Education — or those in careers you're interested in — to find out how they might be able to help you.
To get an idea of where some of our alumni have gone, check our prominent alumni page.
Find out about the training and support opportunities available.
Ben Evans
PhD Education
"Undertaking high quality, postgraduate research requires comprehensive support in a number of areas. The support Leeds offers postgraduate researchers is outstanding."
View Profile