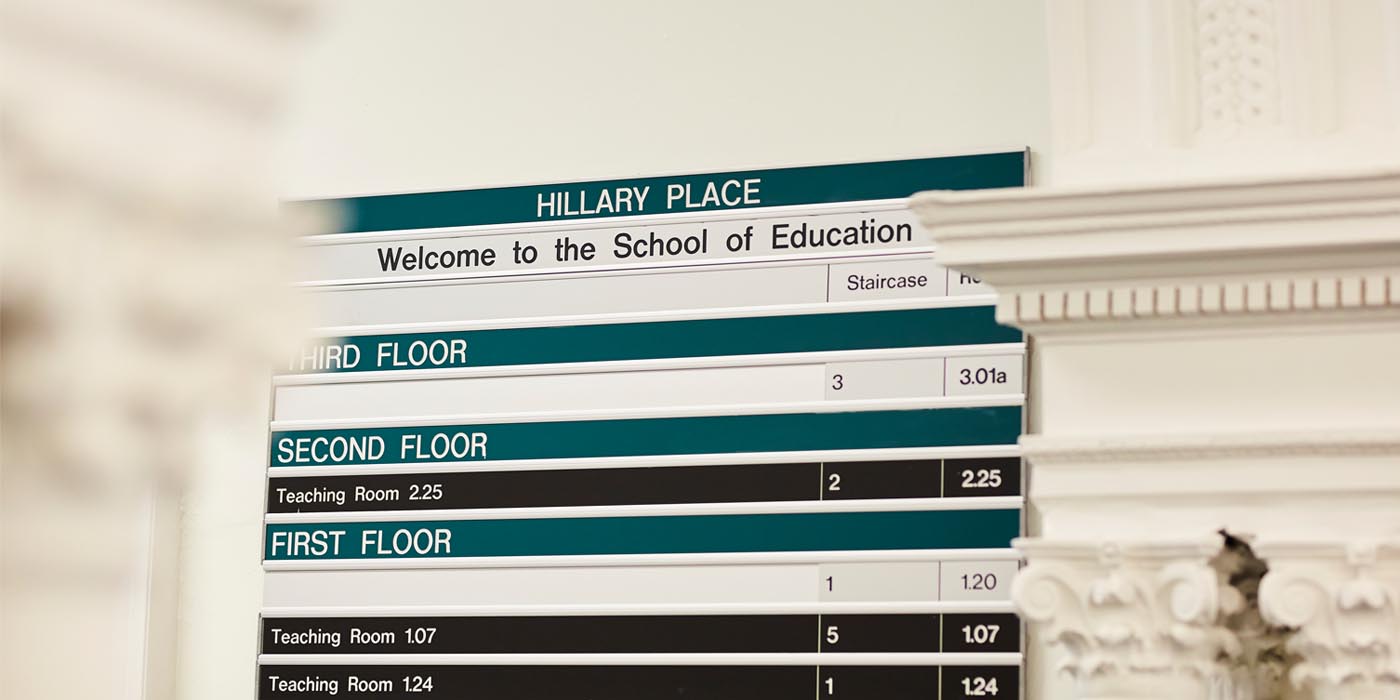 Your research degree journey starts before you submit your application. If you're interested in applying for a PhD or EdD, you will need to follow the steps below:
Confirm you meet the entry requirements
Before you begin the application process, we recommend that you make sure you meet the entry requirements for a research degree in the School of Education.
Identify your research area
You may also wish to make sure your research interests are well aligned with the school and the interests of our current academic staff. We recommend you:
find out more about the research and expertise in our school
identify the areas you could make a contribution to
explore the profiles of our academic staff
identify staff whose research interests align with your own
While we cannot guarantee the person or persons you identified will be assigned to you as your supervisor, we encourage you to let us know if you have identified somebody you think would be a good fit.
Write your research proposal
You will need to prepare an outline of your proposed research. Read our guidance on writing your research proposal.
Make your application
Once you've written your research proposal, you can make your application online.
You'll need to supply:
your research proposal
a copy of your degree certificates and transcripts
a copy of your English Language test results (if applicable)
Our start dates are 1st February and 1st October.
Application deadlines
We have two start dates for the PhD programme: 1st October and 1st February. Applications submitted after these dates will be automatically considered for the next available start date unless otherwise stated. If your funding conditions require you to start your studies outside of these two start dates, please specify this by contacting the Graduate School admissions team applypgr.socialsciences@leeds.ac.uk
International students are required to undertake the PhD programme full-time.
| Start Date | Deadline to apply for UK applicants (full-time or part-time) | Deadline to apply for International applicants (full-time only) |
| --- | --- | --- |
| February 2024 | 31 October 2023 | 30 September 2023 |
| October 2024 | 30 June 2024 | 31 May 2024 |
| February 2025 | 31 October 2024 | 30 September 2024 |
References
You do not need to provide references at the point when you submit your application to study. However, you may be required to submit references at a later date and some scholarships do require references so please check scholarship requirements carefully.
A reference should be provided by someone who is able to comment on your academic ability and suitability to study on the programme to which you are applying. Due to the volume of applications we receive, we do not contact referees on behalf of applicants. Therefore, if you are asked to provide a reference, you must request it yourself from your referee. Your referee should complete the University of Leeds Referee's Report and send your reference directly to us by email to applypgr.socialsciences@leeds.ac.uk
If you have any queries on applying please contact postgraduate research admissions:

Email: applypgr.socialsciences@leeds.ac.uk