Research project
Hard Knock Life: Negotiating concussion and dementia in sport
Start date: 1 September 2018
End date: 31 August 2021
Funder: Wellcome Research Fellowship in Humanities in Social Science
Primary investigator: 01006599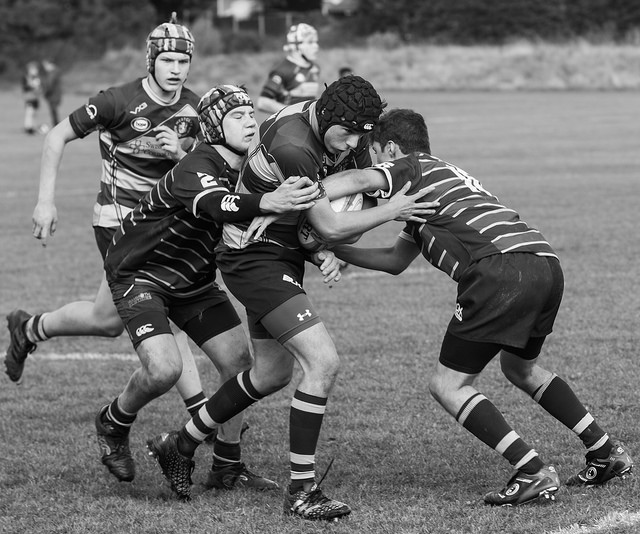 The last ten years have seen increasing anxiety about the risks associated with concussion suffered during sporting activities. These fears are related to 'Chronic Traumatic Encephalopathy' (CTE), a recently named form of dementia caused by blows to the head.
Given the number of sports with a risk of CTE, there are increasing concerns about a 'silent epidemic' of dementias which has led to calls for technological innovation, rule change, and legislation to ward against the disease.
This project involves fieldwork in three sporting contexts (American football; professional wrestling; age group rugby) in order to understand CTE. It considers how practitioners understand themselves, their brains, and their conduct given the possibility of brain injury and how knowledge of the brain, dementia, class, race, and gender shape one another.
Findings from the three-year project will contribute to our understanding of CTE as an emerging diagnosis and how it affects athletes and sporting practice.
The team
Research is being led by Greg Hollin The project will be mentored by Prof. Anne Kerr, director of the Centre for Health, Technologies and Social Practice, and Dr Karen Throsby, director of the Centre for Interdisciplinary Gender Studies, and will contribute to these areas of expertise within the school.
Getting involved
We have produced information sheets for the different age groups taking part in this research: