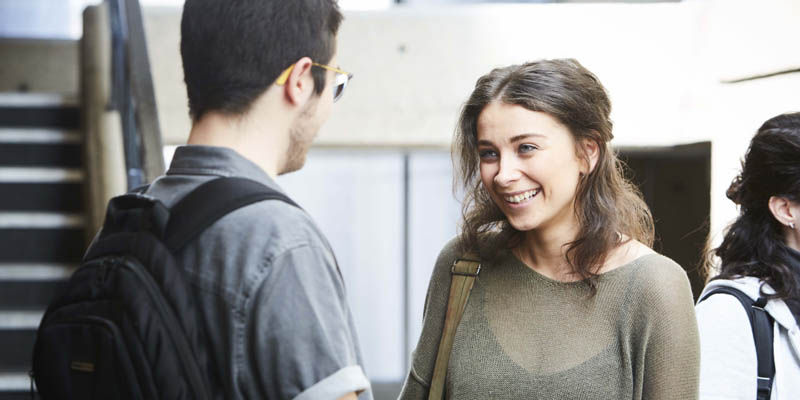 You'll have the opportunity to get work experience while studying in the School of Sociology and Social Policy – making you more employable when you graduate. You could do a 12-month work placement, a summer internship or a volunteering placement.
Year in industry
In an increasingly competitive job market, a year in industry allows you to stand out. It will help you to develop your skills, and give you an insight into working life in a particular organisation or sector. All students have the opportunity to apply for a year in industry to develop employability skills and enhance future employment prospects.
Your year in industry will involve spending your third year on placement. It will extend the length of your degree by a year, and once successfully completed, will also be recognised in your degree title, for example, BA (Hons) Sociology (Industry).
Placements can be in any industry in the UK or abroad. Full support and guidance is offered both in finding a placement and during your placement year. You can complete up to two placements during the year, so you could also choose to organise placements in different sectors as a way to compare different working environments.
For this year you'll pay a reduced fee — find out more information about fees and funding for your work placement year.
Discover our work placement opportunities by visiting the University's careers centre website, where you'll also find support in crafting your CV, making applications and preparing for interviews.
Work abroad
Working abroad will challenge you, increase your employability, and help you to gain a greater understanding of different cultures and values. It is also great preparation for living and working within a global society.
At the School of Sociology and Social Policy you can:
participate in the British Council's Language Assistants programme, if you speak an appropriate second language. These placements are usually 6 or 12 months in length. For further information about this year abroad option, including eligibility and details on applying visit the British Council website.
complete a year in industry in an international country. The Careers Centre can support you to find a placement with access to a database of internships in over 50 countries.
In preparation for working abroad, you have the opportunity to take up language discovery modules with the Languages for All discovery modules and all students have access to the Language Zone.
Avril Agus
BA Sociology and International Relations
"A big appeal to coming to the University of Leeds was that they offered a year in industry which I jumped at the opportunity to do. Having a passion for human rights, I was really keen to get stuck in the charity sector to get a taste of what working in that area would be like."
View Profile