Professor Luke Clements urges people to complete UK Government's consultation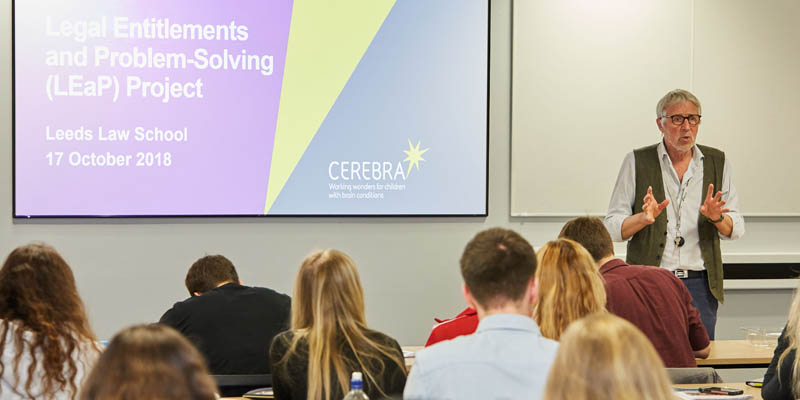 The consultation is on the government's proposed reforms to its Assessment and Safeguarding procedures.
School of Law Chair in Law and Social Justice Professor Luke Clements has written an article for the Special Needs Jungle urging readers to complete the government's consultation on its proposed reforms to Assessment and Safeguarding procedures.
The article "Working Together to Safeguard Children: An important consultation" includes a guide to responding to the consultation, and highlights the fact that current government guidance is 'not fit for purpose'.
Government guidance (called 'Working Together') describes the process to be followed when practitioners are undertaking assessments that concern 'children in need'. There is a general consensus that – in so far as this applies to the social care needs of disabled children and their families – the existing guidance is not fit for purpose.

It is guidance that has an overwhelming focus on children considered to be at risk of abuse – and fails to require a different approach when the assessment concerns a disabled child for whom there is no evidence of such a risk.
Professor Clements is a Patron of the Disability Law Service and a Special Adviser to the Spinal Injuries Association. His Chair in Law is funded by the disabled children's charity Cerebra and publications emerging from this research collaboration include reports concerning the accessibility and effectiveness of disabled facilities grants; local authority home-to-school transport policies; direct payments; social care charging; delay and complaints; and social care policies that discriminate against disabled children, and institutionalise parent-carer blame.
Click here to visit the Special Needs Jungle website and read the article in full.