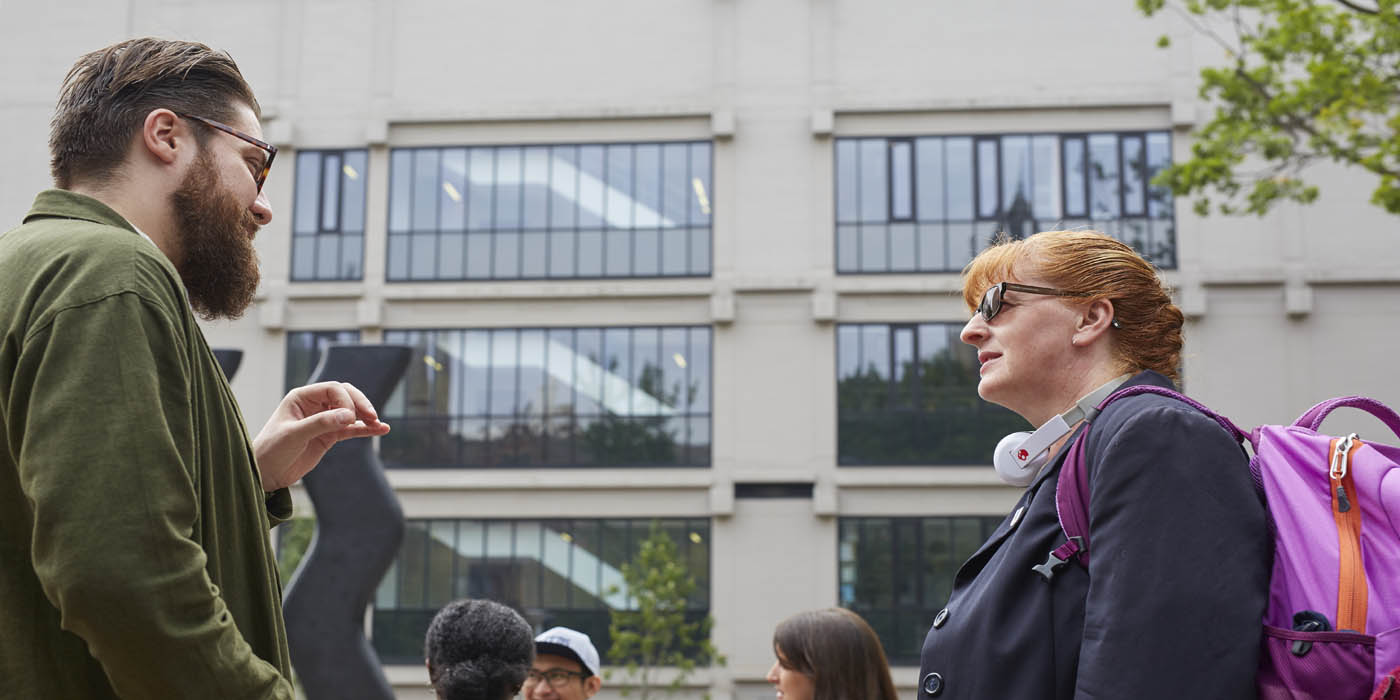 As a postgraduate researcher, you will have a range of support services and opportunities available to you which will enhance your studies and your career prospects.
In your first year, you will attend the Professional and Personal Skills training programme, which will prepare you for life as a postgraduate researcher. The training programme covers a range of important areas such as project management and academic writing.
At the beginning of your research degree you will be assigned two supervisors who will guide and support you throughout your postgraduate research journey. You and your supervisors will draft a training plan to support your professional development throughout your time in the School of Politics and International Studies and you will meet with your supervisors on a regular basis to discuss your progress.
The university also offers an extensive range of training courses on academic skills, the use of software, and career development.
See all the training opportunities available.
Leeds Doctoral College
The University offers a number of opportunities for you to develop and has numerous support services to help you during your time here.
Leeds Doctoral College brings together all of these support and enhancement opportunities from across the campus including:
Research events
Being a researcher isn't just about carrying out your research, but also being able to communicate your work to a wider audience. Leeds Doctoral College organises a number of events from discussing your work with a wider audience, to talks around career development and celebrating your work with the wider research community.
Graduate School
Being a researcher in the School of Politics and International Studies means you are also part of the faculty Graduate School. Through the Graduate School, you will have the support of your Graduate School Manager who will be able to assist you with any specific queries you might have about your PhD candidature, from funding payment and extensions, to training opportunities and graduation.
Student community
Leeds University Union and the Language Centre offer the perfect opportunity for you to meet new people from across the University and take a break from your research, whether you want to join a club or society or meet up with a language exchange partner to practice a new language. The Union also organises a number of dedicated postgraduate activities such as postgraduate pizza and film nights, walks and even garden therapy.
School opportunities
We also have a number of additional school-specific opportunities available, including:
Conferences
As a postgraduate researcher, you will have an allowance to spend over your first three years of your candidature on relevant research activity such as attendance and presentation at conferences, fieldwork, visits to external libraries, and transcription of interviews.
Attendance at conferences will provide the opportunity to present your ideas to academic audiences as well as networking with other researchers working within your field.
Showcase your research
You will have the opportunity to present work-in-progress and gain feedback prior to submissions of work for publication. You can use such sessions as a dry-run before a conference presentation, or just to gain wider feedback on chapters of your thesis.
Teaching
Teaching opportunities are offered to select candidates who will have the chance to share their expertise in a number of teaching areas as module assistants. At the outset of each year, teaching opportunities are advertised and applicants are asked to make presentations to a panel including the Head of School.
Whether successful or otherwise, applicants are provided with training and an internal mentor.
University facilities and resources
Our vibrant learning and research community is based in the Social Sciences Building, which has been re-designed to be environmentally sustainable and accessible for disabled students. You'll benefit from state-of-the-art seminar rooms, research spaces and common areas.
Across campus you'll also have access to:
Four libraries which are home to over 2.8 million books and journals plus dedicated study spaces
The Library's Researcher@Library service, which offers support and development opportunities to researchers at all levels. The Library supports you in showing you how to make your research more visible, how to search for literature, and issues around copyright for PhDs.
PCs (some accessible 24 hours) across the campus and free Wi-Fi in most areas
Minerva, the University's Virtual Learning Environment. Typically you might use Minerva to access electronic copies of lecture handouts, follow up on links to additional study resources, or to watch podcasts of lectures
The Language Centre which offers a broad range of language training and preparation courses. The Centre also runs the Language Zone – a free resource available to all students interested in learning a new language, or keeping up an old one – with language learning materials in over 40 languages.
Read more about academic facilities at the University of Leeds.