The Community of Restorative Researchers gains an International Advisory Board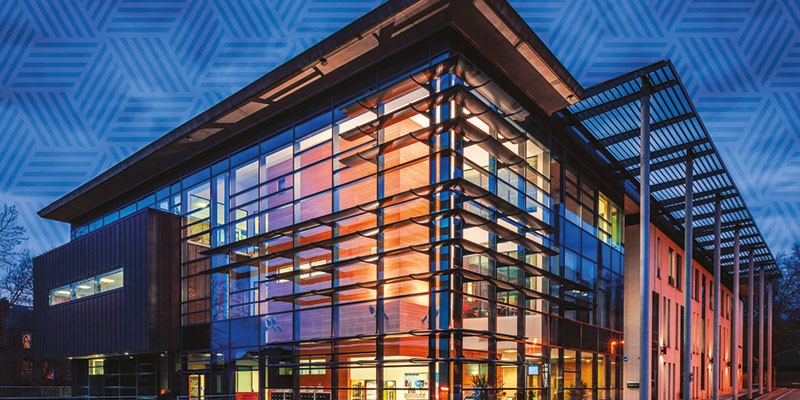 The Community of Restorative Researchers recruits an International Advisory Board (IAB), comprising members from a wide range of professions.
The Community of Restorative Researchers was founded in June 2015 by Ian Marder, a Ph.D. candidate at the School of Law. Originally open to Ph.D. students across the UK to discuss their research, it quickly drew attention from a much wider audience, creating an 'inter-profession' (as well as international and interdisciplinary) research network.
As the membership and activities of the Community grew in recent months, it was decided to recruit a group of network members onto an International Advisory Board (IAB). This group would comprise of members from a wide range of professions, nations and disciplines, and its purpose is to be consulted on an ad hoc basis regarding the activities and future direction of the Community.
There was an open application process advertised on the Community's social network groups, to which anyone was eligible to apply. This resulted in an extremely strong and diverse field of applicants, including students, researchers, practitioners, project managers and policymakers from Europe, North and South America, Africa and Australasia. 22 advisors have now been appointed:
Monique Anderson, Ph.D. Researcher, Catholic University of Leuven (Belgium)
Dominic Barter, Restorative Practitioner, Restorative Circles (Brazil)
Mary Clarke Boyd, Lecturer, Institute of Technology Sligo (Republic of Ireland)
Jon Collins, C.E.O., Restorative Justice Council (UK)
Haley Farrar, Fulbright Fellow and Research Assistant, Victoria University of Wellington (New Zealand)
Esther Friedman, Assistant Professor, Linnaeus University (Sweden)
Ali Gohar, Restorative Practitioner, Bradford RJ Hub (UK); Justice Peace Initiatives (Pakistan/Afghanistan)
Stephanie Jones, MA student, Bangor University (UK)
Terri Kalaski, RJ Program Manager, Royal Canadian Mounted Police (Canada)
Grace Loseby, Restorative Practice Development Manager, Brighton and Hove City Council (UK)
Alan Murdock, Victim's Advocate and Independent Researcher; Director of Design, Art Institute of Salt Lake City (USA)
Tania Nascimento, MA student, University of Strathclyde (UK)
Heather Norris, Teaching Fellow and Ph.D. Researcher, Aberystwyth University (UK)
Michael O'Connell, Commissioner for Victim's Rights, Government of South Australia (Australia); Secretary-General, World Society of Victimology
Don John Omale, Associate Professor, Federal University Wukari (Nigeria)
Yutaka Osakabe, Ph.D. Researcher, Aberdeen University (UK)
Effie Papaioannou, Independent Lawyer and Mediator; Ph.D. Researcher, University of Athens (Greece)
Branka Peuraca, Adjunct Lecturer and Ph.D. Researcher, University of Zagreb (Croatia)
Federico Reggio, Research Fellow, University of Padua (Italy)
Vicenç Rul-lan, Teacher and Researcher, Associació de Justicia i Pràctica Restaurativa; University of the Balearic Islands (Spain)
Demetra Sakelli, Independent Correctional Counsellor (Cyprus)
Margot Van Sluytman, Restorative Practitioner and Therapeutic Writing Facilitator, Sawbonna Project for Living Justice (Canada)
The appointment of all IAB members started on August 1st 2015 and will last for one year.
Speaking to these appointments, and to the purpose of the Community more broadly, Ian said: "We must promote a critical approach to the development of restorative practices, if we expect to maximise the benefits and minimise the risks of their growing use. To achieve these ends, it is essential to enhance communication and collaboration among those involved in restorative practice in different capacities, and there is every reason to believe that a research network can be the medium through which this takes place. The activities undertaken by the network will continue to expand at a slow, steady pace, but with the willing assistance of the International Advisory Board, and of the membership more broadly, I am confident that we will be able to have a positive impact on the societies that we ultimately all serve."
"Being part of a community means many voices, many hearts, much vision. Our board is just that."
Margot Van Sluytman
"I'm keen to ensure that victims' voices are heard and their rights are respected. Victims, for instance, should have the right to choose whether to be involved, and to be consulted on whether RJ is appropriate. Their safety is paramount."
Michael O'Connell
"Nowadays, practitioners in the fields of crime control and victim support acknowledge that restorative approaches can be more effective than the existing punitive measures. However, there is still a need for a deeper understanding of these methods. The first International Advisory Board of the Community of Restorative Researchers has been appointed in an effort to promote international collaboration among critical scholars and practitioners."
Esther Friedman