Undergraduate students teach children in Ukraine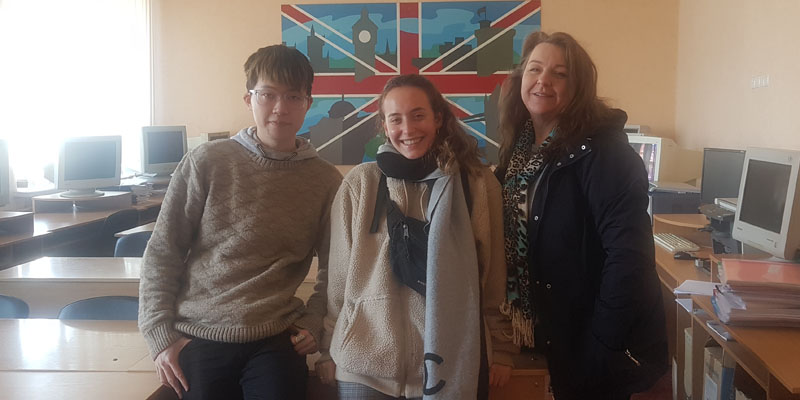 Three undergraduate students from the School of Education visited Poltava National Pedagogic University, Ukraine, this April.
During their two week visit they spent most days working in a local school, having conversation classes with students in all year groups, from 6-year-olds to 17-year-olds. They also had 3 meetings with students in the English Philology department at the university, taking part in a simulation press conference, judging a schools' English drama and poetry competition, and watching a folk story from Chernobyl performed by the university students.
Apart from their academic activities, they also had time for visits to Poltava theatre, arts museum and other sites of local historical interest as well as a visit to the home of one of the students.
Jo Sherif, 1st year student on the BA Teaching English to Speakers of Other Langauages (TESOL), says "The people were so lovely; the adults, teens and the children made us all so welcome. I'm really glad I went. It was a fantastic experience".
Victoria Rubens, 3rd year BA Childhood Studies students, described the visit as 'incredible', while Jiahao Wang, 1st year BA Education student, who also had the opportunity to teach some Chinese to eager young children, said it was the most meaningful trip he had ever had in his life.
The School would like to express its deep gratitude to Dr Tetyana Lunyova and her colleagues at PNPU and in Secondary School No.3 for giving our students such a rewarding experience.