Dr Daniel Birks gives keynote at Social Simulation Conference 2023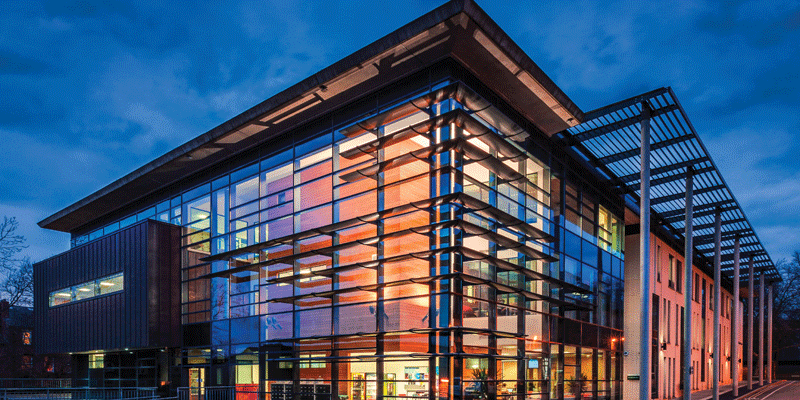 The conference is one of the key activities of the European Social Simulation Association (ESSA) to promote social simulation and computational social science in Europe and elsewhere.
The School of Law's Associate Professor of Quantitative Policing & Crime Data Analytics Dr Daniel Birks gave a keynote address at the Social Simulation Conference 2023, which was organised by the Medical Research Council/Chief Scientist Office Social and Public Health Sciences Unit at the University of Glasgow, on 4-8th September 2023.
The theme of this year's conference was Social Simulation and Public Health with focus on the areas of Health Inequalities, Simulation and Evidence and Simulation for Policy and Dr Birks discussed research he has undertaken employing agent-based models to study crime and criminal-justice related problems.
Many societal problems are best understood by considering how individuals act and interact with each other and the world around them. Agent-based models allow researchers to build simulated societies where these complex processes can be explored in a controlled environment.
Dr Birks' research focuses on how computational methods and routinely collected data can be responsibly harnessed to increase understanding of complex social systems and support evidence-based policy and practice. He is a Turing Fellow at the Alan Turing Institute, the UK's national centre for Data Science and Al, and inaugural co-director of LIDA: Societies, an interdisciplinary research community at the Leeds Institute of Data Analytics which seeks to deliver world-leading knowledge in the application of, and innovation in, data science for public good.
Most recently, Dr Birks became deputy director of the new ESRC Vulnerability and Policing Futures Research Centre where he leads a data science program exploring how linked administrative data can provide new insights into vulnerabilities and public service responses to them.