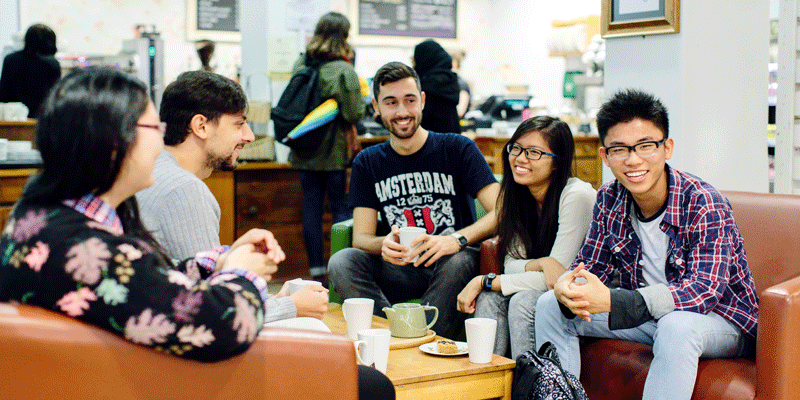 A postgraduate degree is a challenging yet rewarding experience. At Leeds, there are many opportunities to enrich your studies, make the most of your time here and prepare you for a successful career.
Community engagement & volunteering
The School of Law and the University has a range of opportunities for you to get involved with and help the local community. Volunteering your time can be a great way not only to give something back to your local community, but to also broaden your skillset.
The School of Law offers a number of community engagement opportunities which allow you to work pro bono and put your legal knowledge into practice.
Both Leeds University Union (LUU) and Leeds for Life also offer a range of volunteering opportunities – from working with unhoused individuals in the city and undertaking projects abroad – that could boost your CV and take you to new places. Leeds for Life can also help if you want to set up your own voluntary project.
Learn more about the School's community engagement and pro bono opportunities
Global community and language centre
At Leeds you'll benefit from being part of a vibrant international community of staff and students.
You can develop language skills, take part in international groups, undertake intercultural work and volunteering, or just enjoy some of the fantastic community events on offer throughout the year.
Find out more about our global community and how it can enhance your experience.
Clubs and societies
Leeds University Union (LUU) clubs and societies provide an opportunity to meet new people and discover something new or continue an interest. With over 300 groups to choose from you're sure to find something which excites you; from journalism to skydiving; rock gospel choir to film; student radio to conservation; books to real ale; and campaigning groups to sign language.
Leeds University Union also organises a number of events, some of which are exclusive to postgraduate students such as postgraduate pizza and film nights.
Work experience
Work experience can help you stand out to future employers and get you where you want to be. The School of Law can help you to find work experience opportunities and organises a number of career opportunities for you to get involved in.
Our Careers Centre can also help you to find work experience whilst advising you on your interview technique.
Student enterprise
Got a business idea? Our business start-up service Spark can help you grow your ideas into a viable project.
Through Spark, you'll have access to business advice, enterprise events, workshops, networking and mentoring, as well as the use of professional office space and meeting rooms on campus.
Melisa Martinez Delgado
International Corporate Law LLM
"I have enjoyed my role as Postgraduate Representative within the School, giving me the opportunity to interact more with my fellow Master's students, and raise their concerns and ideas with staff. Last semester I was also a Language Leader, leading a conversational Spanish course for undergraduate students. These experiences have enriched my university experience and developed my personal and social skills."
View Profile