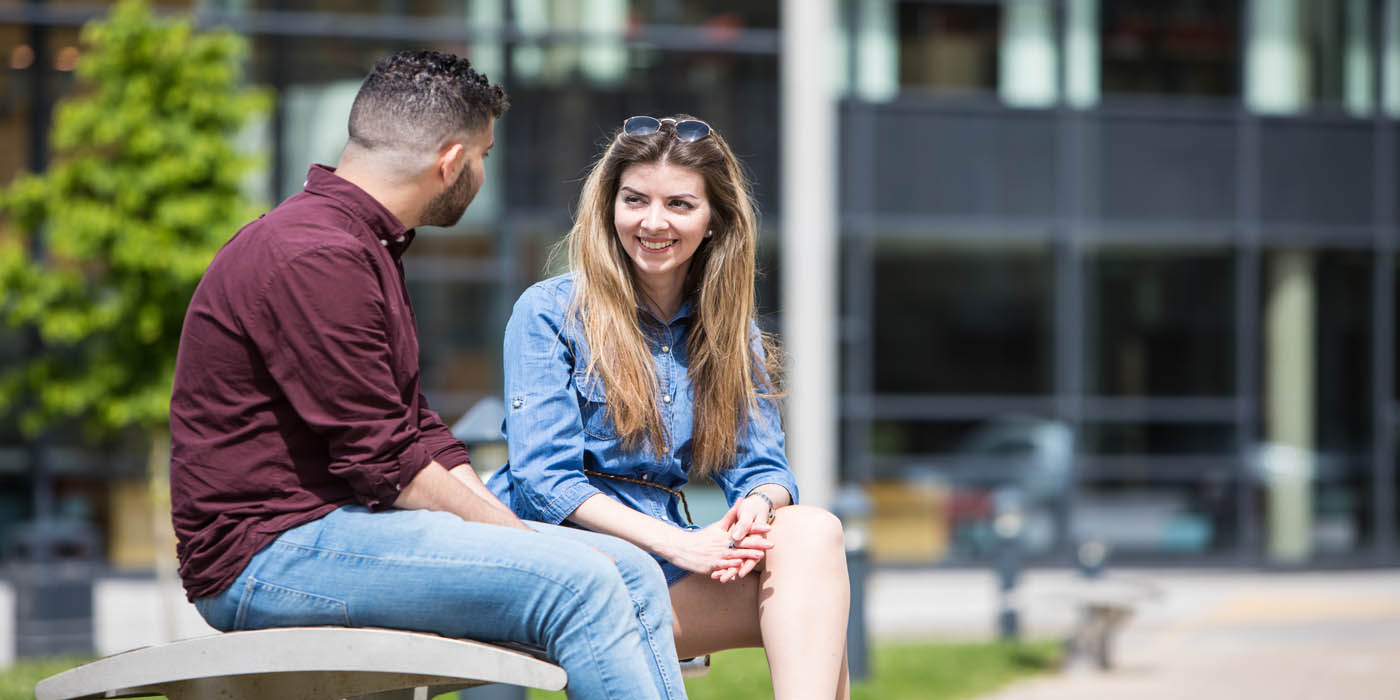 The School of Law's Community Engagement (pro bono) opportunities are open to all students within the School, and allow you to put into practice the knowledge and skills you've developed throughout your studies.
Outlined below are the community engagement opportunities which you can get involved in.
Welfare Rights Clinic
This is an opportunity for students in their second year and above to work directly with clients. Working with Leeds City Council Welfare Rights Unit, you will be trained to assist clients to complete Personal Independent Payment forms on a one-to-one basis, ensuring that clients can submit the best possible case for welfare support. This Project has been operating since 2016 and won two awards in its first year of operation: the (national) LawWorks Best New Student Pro Bono Project 2017, and the University's Leeds for Life Citizenship (Community) Award 2017, which recognises projects which have made a positive difference to a community locally, nationally or internationally. It was also shortlisted for Leeds City Council's Communities and Environment Awards for Excellence 2017 in the category of Partner of the Year.
Outcomes reported in September 2018 showed that between October 2017 and March 2018 students saw 110 applicants. Of these, 84 had received a decision about their claim and 51 of those were successful. This equates to a weekly benefit gain of £4,593.15 or £238,843.80 annually.
Welfare Appeals and Tribunal Clinic
This project , which is new for 2018-19, is an opportunity to work directly with clients, in collaboration with Chapeltown Citizens Advice. You will work with a Welfare Rights Appeals Worker to support their clients who are navigating the Welfare Benefits system and appealing a decision which has been made about their Welfare Benefits application. Students will observe interviews between the Welfare Rights Appeals Worker and clients, and are helping clients to prepare for their Tribunal Hearing. Volunteers also have the opportunity to attend a Welfare Rights Tribunal, and to take part in mock Tribunals (using real cases) on campus. This opportunity is open to students in second year and above in the first instance.
Personal Support Unit (PSU)
This is an opportunity to work directly with clients. PSU volunteers provide practical and emotional support to litigants in person (i.e. people representing themselves) in civil and family court proceedings. This is a great opportunity for those wishing to work with clients in any sector, including the criminal justice sector, and is open to students in second year or above.
Cerebra Pro Bono Research Programme
The Cerebra Pro Bono Research Programme is an opportunity for School of Law students (and, in some cases, students outside of the School), to be involved in research which helps to benefit the lives of disabled children and their families. It is open to students in the first year and above.
Cerebra is a children's charity concerned with improving the lives of children with neurological conditions and their families. The charity has endowed a Research Chair at the School of Law to help families overcome commonly occurring legal problems that they encounter when seeking to access their legal entitlements.
The research programme, titled the Legal Entitlements and Problem-Solving (LEaP) Project, works closely with the Cerebra in-house research unit, as well as other local and national disabled people's organisations, and covers a range of subjects, all of which relate to challenges experienced by disabled children and their families in accessing their legal entitlement. This could include transport to school, grants to adapt their homes, NHS diagnoses and facilities to live independently in the community.
The programme produces reports which are used to raise awareness and bring about practical change in the law and public policy and practices.
The research programme usually commences in October/November each year, and is open to first year students and above from across the University. Final reports are published the following Spring term.
Download the Cerebra Pro Bono Research Programme reports.
PrisonLaw
PrisonLaw presentations take place in prisons to serving prisoners with the aim of equipping prisoners with some legal knowledge that will facilitate their reintegration into society upon their release. You will work in a group to research, prepare and present their topic. This project is collaborative with St Giles Trust and a local family solicitor, and is open to students in the first year and above.
StreetLaw
StreetLaw presentations cover a range of legal topics and typically take place in local schools/colleges. Students in the first year and above work in groups to research, prepare and present their topic and are supported by members of staff within the School, as well as a practicing lawyer.
International Disability Law Clinic
This opportunity, new for 2018-19, provides students with experience of international disability rights advocacy by helping disabled people experiencing disadvantage achieve social justice. You will work in teams on each case and will work with a practicing lawyer. This project is a compulsory aspect of a Masters module, Global Human Rights Advocacy, and complements the undergraduate module, Disability Law.
If you have any queries in relation to the Community Engagement Activities offered at the School of Law, please email lawcommunityengagement@leeds.ac.uk