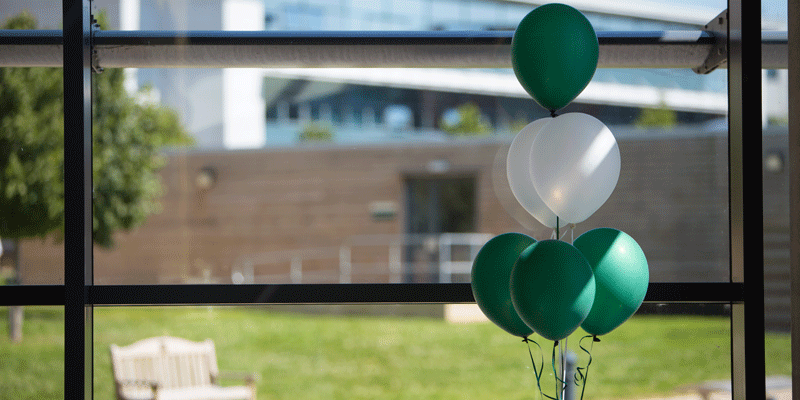 As an alumnus, you can continue to benefit from our extensive support services, including academic libraries, fitness facilities and the award-winning Leeds University Union.
Support and services
You can order transcripts, statements or replacement degree certificates at the Student Services Centre.
A full reference is available from the School of Law for up to two years after graduation upon request. Contact us at law@leeds.ac.uk stating your course and year of graduation.
Careers advice
In addition to the School of Law's events and fairs, alumni can continue to utilise the Careers Centre, which offers job vacancy and employer information, drop-in sessions and one-to-one appointments to help you compete in the global market.
For those graduates who can't visit the Careers Centre in person, but need advice, then you can ask your questions using the e-guidance service. Alternatively, you can contact the Careers Centre on +44 (0) 113 343 5295 or email: careerscentre@leeds.ac.uk
You can also register for a graduate log in to access the exclusive MyCareer database of local, national and international job opportunities, as well as many student and graduate internship opportunities.
Scholarships for further study
University of Leeds graduates may qualify for a 10% alumni tuition fee bursary through the Leeds Alumni Bursary (subject to eligibility).
The alumni bursary can be received in addition to other University of Leeds scholarships and awards.
Get involved
Your support as an alumnus is highly valued, from attending events and reunions around the globe, to career mentoring, project placements and guest lecturing. Such opportunities offer a way to reconnect with your old classmates, and inspire and support current students in their career.
If you'd like to attend an event or share your expertise to inspire new students, contact Beth Hastings-Trew at B.Hastings-Trew@leeds.ac.uk.
Louise Mor
LLB Law
"I spoke as part of the Women Breaking Barriers programme – a fantastic initiative which I wish we had had when I was an undergrad. I am delighted to have the opportunity to contribute in a small way to making students understand what City law is like, and to show them that it is an achievable goal."
View Profile