CLER Distinguished Scholar in Residence: Professor Lourdes Ortega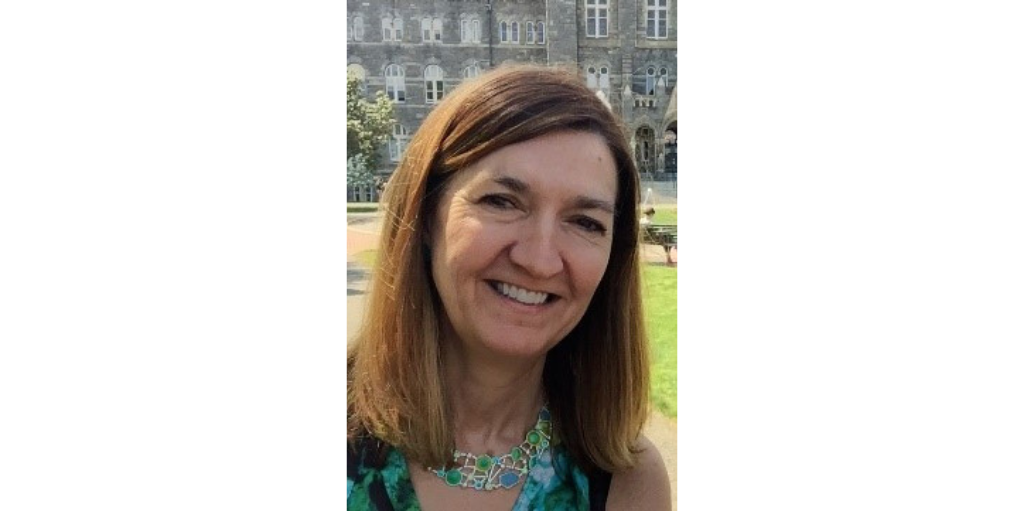 Date: Monday 10 June 2019
Location: Hillary Place
Interval: Every day
Until: Tuesday 11 June 2019
Cost: Free
The Centre for Language Education Research, School of Education, is delighted to announce its first Distinguished Scholar in Residence: Professor Lourdes Ortega, Georgetown University
Towards an Ethical Vision for Language Education Research
We will reflect on what it means to do ethical language education research in the current local/global socio-political, linguistic and educational landscape. Join us for a series of CLER events on 10 and 11 June 2019 aimed to develop a conversation on how we think about, design and disseminate our work as language education researchers.
CLER Capacity Building Series:
10 June 2019 12:30-15:30, The Coach House, School of Education, University of Leeds
Publishing Language Education Research
Prof Lourdes Ortega, Georgetown University, USA, was Journal Editor of Language Learning (2010-2015) and is a member of the Board of Directors of the University of Michigan's Language Learning Research Club (2016-2020). She also served as area editor for "Language Learning and Teaching" for the Wiley Encyclopedia of Applied Linguistics (2013). In this hands-on workshop Lourdes will use her extensive publishing and editorial experience to offer tips and advice on publishing language education research. The session will start with an introduction to publishing, followed by an informal discussion of participants' publication projects and aspirations over lunch. Lourdes will lead a discussion of specific questions, projects and ideas and offer practical tips on disseminating ethically-sound language education research. The workshop is open to all researchers at doctoral and post-doctoral level. Early Career Researchers are particularly welcome to attend. Attendees are asked to submit a brief summary (up to 100 words) of their research and/or planned publication at registration.
Event co-chairs: Ruaa Hariri, Peeraya Utsajit, Yen Deng, Duygu Çandarlı & Robbie Love
Lunch will be provided. The workshop is free and places will be allocated on a strictly first come first served basis. Register here.
CLER Capacity Building Series:
10 June 2019 16:30-18:30, The Coach House, School of Education, University of Leeds
'Our Languages': Working with sociolinguistics in ESOL
ESOL (English for Speakers of Other Languages) refers to the teaching and learning of English for adult migrants in the UK. Teachers of ESOL work with students who use many languages, dialects and registers in their lives outside the classroom – but their experience of multilingual communities and their knowledge about languages and language use is not often made full use of in ESOL teaching. Dr Melanie Cooke, King's College, London, will run a hands-on and participatory workshop suitable for teachers with varying levels of experience. The workshop will share results of an 8-week project, Our Languages, in collaboration with King's College researchers, teachers and the popular education charity, English for Action. Participants in the workshop will experience some of the activities which they will be able to use with their students in diverse language learning settings.
Event co-chairs: James Simpson, Loreto Aliaga Salas & Laura Grassick
Refreshments will be provided. The workshop is free but registration is essential. Register here.
CLER Distinguished Lecture & Symposium:
11 June 2019, 9:00-17:00, Dental Lecture Theatre (6.142), Level 6, Worsley Building, University of Leeds
Towards an Ethical Vision for Language Education Research
Join us for an interactive symposium of language researchers, educators and users, to celebrate the launch of the CLER Distinguished Scholar in Residence Programme. The keynote lecture by Professor Lourdes Ortega will be followed by a series of creative multimodal reflections and conversations of CLER members and friends, as we reflect on future directions in ethical language education research.
Refreshments and lunch will be provided. This is a free event but registration is essential. Register here.
Programme
8:30-9:30 Registration and morning coffee
9:30-10:00 Introduction: Maggie Kubanyiova, Director of CLER: Why Ethical Vision?
10:00-11:30 Distinguished Scholar in Residence Lecture by Lourdes Ortega: Doing Language Education Research, Engaging with Ethics and Social Justice
The humanistic values that traditionally justified world language education are in crisis, the dominance of English seems unstoppable, and according to the United Nations (2017) 3.4 per cent of the world's population (approximately 258 million people) live in a country other than their original one, many of them leading multilingual lives by force as much as by choice. It is clear that these global developments greatly affect the lives of language learners. But how do they affect the lives of language teachers? And how should research into doing language education respond? In this talk, l explore ethical minefields that arise when an orientation towards social justice is embraced while investigating language education. I will reflect on resonances and differences in doing language education across diverse contexts. My goal is to open up innovative research lenses that might improve researchers' ability to illuminate language education at different nested levels – societies and institutions, schools and classrooms, communities and families, minds and brains – while never losing sight of today's material, ideological, and geopolitical inequities.
Discussants: Cecile de Cat (Language, Cultures and Societies, Leeds), Ruth Swanwick (Education, Leeds) & Julia Snell (English, Leeds)
CLER Chairs: Richard Badger & Mohammad Ahmadian
11:30-12:00 Refresment break
12:00-13:30 'A Day in the Life of…' Short data-based multi-modal contributions on who learns, teaches and uses language(s) and to what ends.
Speakers include: Alice Deignan (CLER); Jody Bradford (Language Centre); James Simpson (CLER); Diane Nelson & Janet Watson (Centre for Endangered Languages, Cultures and Ecosystems); Lucy Taylor (CLER); Elisabetta Adami (Languages, Cultures and Societies); Louise Dearden (CLER); Postgraduate Taught Students (CLER)
Discussants: Martin Lamb (CLER), Judith Hanks (CLER) & Lourdes Ortega (Georgetown University)
CLER Chairs: Huahui Zhao & Gary Chambers
13.30-14.30 Lunch break (Room 6.080)
14:30-16:30 CLER Creative Conversation: Researching Language Education
Speakers include: Annamaria Pinter (Warwick) on Researching Inclusively (with Children); Jane Andrews (UWE, Bristol) on Researching Multilingually; Jessica Bradley (Sheffield) on Researching Multimodally
CLER Chairs: Simon Green, Taguhi Sahakyan & Diana Mazgutova
16:30-17:00 CLOSING followed by evening reception.
About Prof Lourdes Ortega
Lourdes Ortega is a professor at Georgetown University, where she mentors language educators and linguistics doctoral students. She investigates how adults learn new languages, particularly in higher education settings. She is best known for an award-winning meta-analysis of second language instruction published in 2000, a best-seller graduate-level textbook Understanding Second Language Acquisition (Routledge 2009, translated into Mandarin in 2016), and since 2010 for championing a bilingual and social justice turn in her field of second language acquisition. Her latest book is The Cambridge Handbook of Bilingualism (co-edited with child bilingualism researcher Annick De Houwer).
Lourdes was born, raised, and college-educated in southern Spain, spent a year abroad at the University of Munich in the early 1980s, worked as a teacher of Spanish for almost a decade in Greece, and obtained her doctorate in the United States, the country where she has lived for over 25 years now. These choices have afforded her a different dominant language at different periods in her life (so far): Spanish, German, Modern Greek, and English. This trajectory has shaped her professional identities as an educator and a researcher. She is committed to investigating what it means to become bilingual or multilingual later in life and across elite and marginalized contexts for language learning. In her work she seeks to encourage connections between research and teaching and to support harmonious bilingualism and the well-being of all multilinguals.
For more information about CLER Centre for Language Education Research, please see our website.