The School of Education builds partnerships in Thailand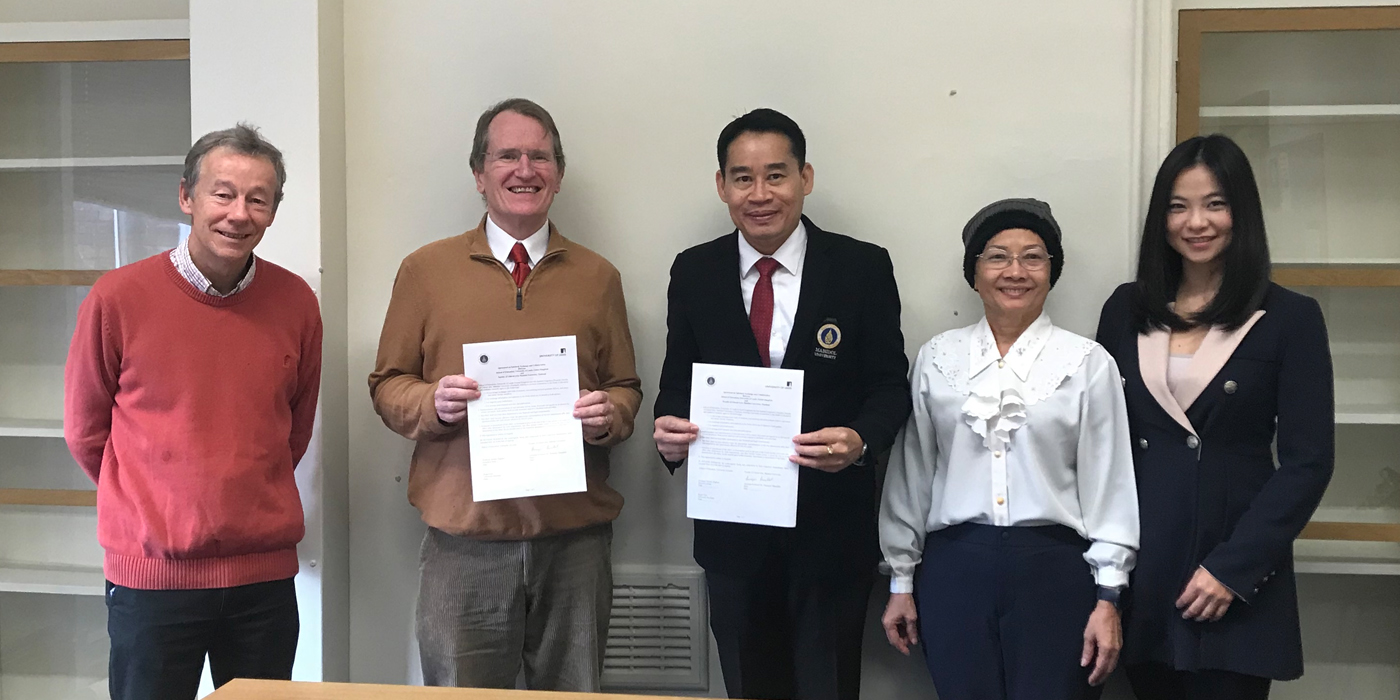 The School of Education has signed a Memorandum of Understanding (MoU) with the Faculty of Liberal Arts at Mahidol University, Thailand.
Dr Richard Badger and Dr Martin Lamb met with: the Dean of the University, Dr. Thanayus Thanathiti; Director of the PhD programme, Dr. Songsri Soranastaporn; and Assistant Dean of International Affairs, Dr. Wichaya Bovonwiwat on November 13th, to discuss potential forms of collaboration between the two institutions.
These will initially focus on student exchange – undergraduates from the University of Leeds taking up work placements in a Thai school during the summer vacation, and Mahidol doctoral students coming to Leeds to work with School of Education academics on publications in peer-reviewed journals.
Mahidol University is based in Bangkok and is currently the second highest-ranked university in Thailand (QS World University Rankings 2019).