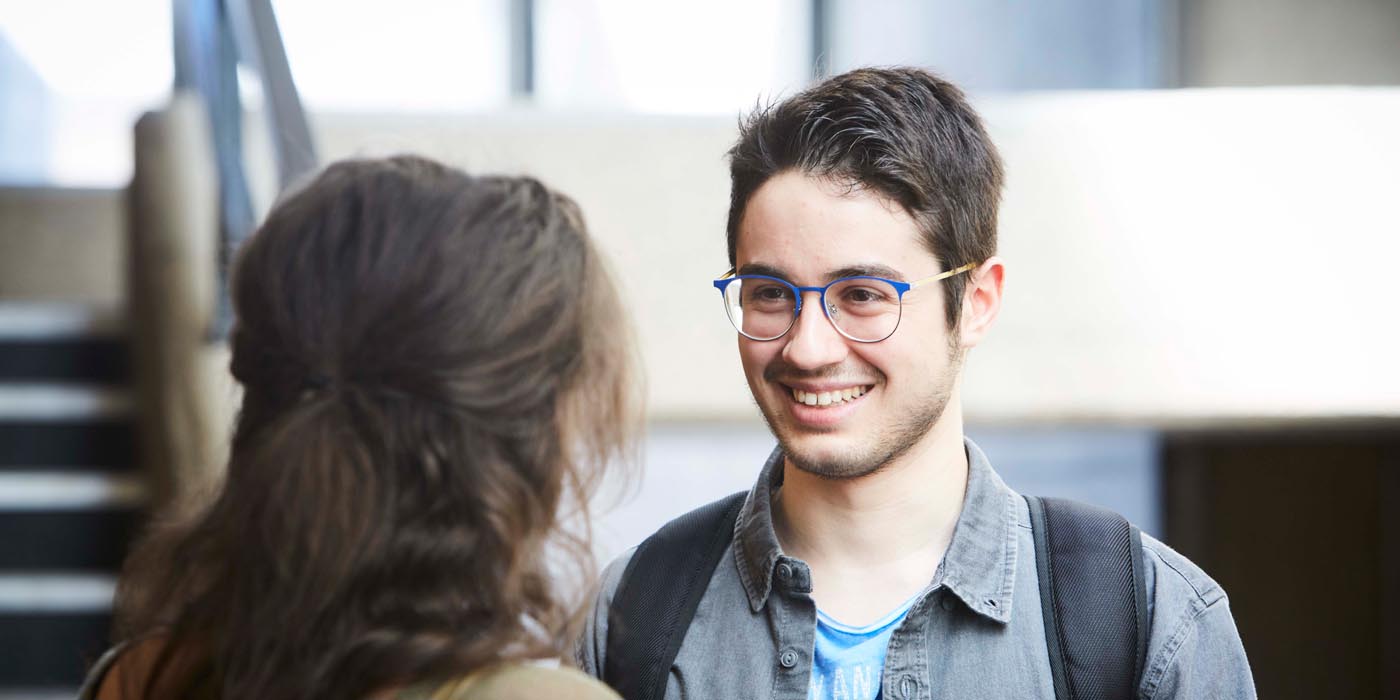 Looking for the best possible start to your career? An undergraduate degree from the School of Education offers just that, providing you with valuable knowledge, skills and experience that will set you up for a successful future.
Rewarding careers
An undergraduate degree from the School of Education is not just for those looking to go into teaching – it can offer a range of diverse careeer opportunities.
In recent years, our graduates have gone on to work in:
Teaching (primary, secondary, tertiary, Special Educational Needs (SEN), Teaching English to Speakers of Other Languages (TESOL))
Pre-primary care
Social services
Educational research
Social research
Educational consultancy
Department for Education
Autism Services
Ministry of Justice
Local Government
Charities across the UK/abroad
Gaining experience
You'll have a range of opportunities to choose from within the School and wider University that will enrich your studies and help you reach your future goals:
undertake a work placement to gain relevant practical experience and test out a potential career path.
study abroad to experience life in another culture, pick up new language skills and gain a broader perspective on your studies.
develop entrepreneurial skills with help from our Enterprise Centre and business start-up service, Spark.
gain the quantitative skills valued by employers with Q-Step modules.
volunteer your time and learn new skills while supporting young carers in Leeds, helping out at a local children's charity, or teaching in a rural Cambodian school for the summer.
Find out more about enrichment opportunities.
Surfacing skills
The University of Leeds provides programmes of study that are not only academically excellent and discipline-focused, but also relevant to the workplace in terms of the transferable nature of the skills that you will gain.
Each of our programmes enables you to 'surface' those transferable skills through practice, assessment and reflective opportunities (aligned to real-world issues), meaning that you'll leave us with the confidence that you can apply the skills gained through your degree in your chosen career.
Support for you
Careers Service
You'll have access to the University's award-winning Careers Service, which is on hand to support you from day one. The Careers Service offers one-to-one support in creating your CV, searching for jobs and internship opportunities, writing applications and preparing for interviews, as well as specialist career discovery modules.
Once you graduate, you'll still have access to the University of Leeds Careers Service.
For those graduates who can't visit the Careers Service in person, but need advice, then you can ask your questions using the e-guidance service. Alternatively, you can contact the Careers Centre on +44 (0) 113 343 5295 or email: careerscentre@leeds.ac.uk
You can also register for a graduate log in to access the exclusive MyCareer database of local, national and international job opportunities, as well as many student and graduate internship opportunities.
The School of Education also offers an in-house careers service run by Employability and Placements Officers who offer 1-1 careers appointments in which you can ask any questions you may have related to all things careers and your future. We also arrange career related events and workshops throughout the academic year which you can book onto through MyCareer. To get in contact with the in-house careers team send an email to Education@leeds.ac.uk
Recruitment Fairs
There are a number of graduate and internship career fairs throughout the year where top employers come to campus to recruit our students.
Leeds for Life
As well as offering a database of volunteering opportunities, discovery modules and potential funding, Leeds for Life will assist you in keeping an active, personal record of all you have done and achieved. This will help you complete application forms and prepare for interviews with ease.
Pratichya Gurung
BA (Hons) Childhood Studies
"My course offers a holistic approach to understanding children and young people and the future career possibilities are abundant."
View Profile