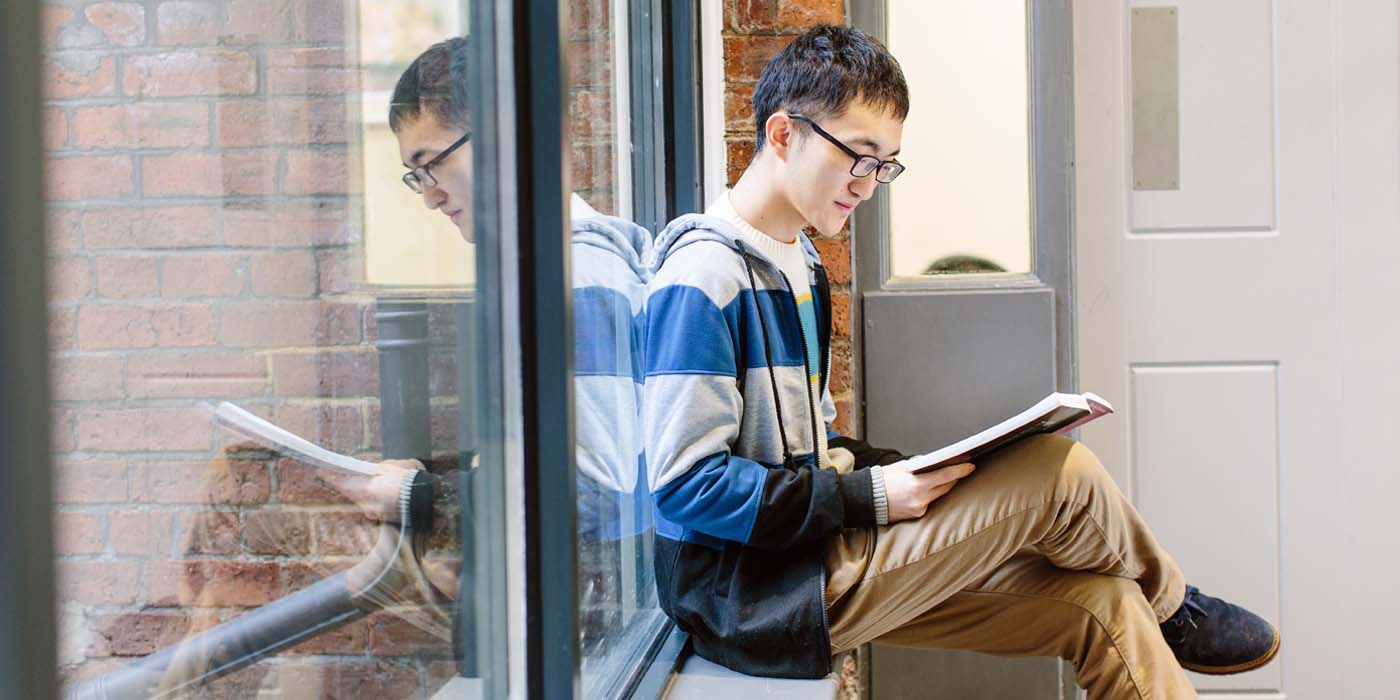 As a postgraduate student within the School of Education, you'll become part of a community of experts who are as passionate about teaching and learning as you are.
Throughout your time with us, you'll be able to take advantage of our excellent study facilities, personal development opportunities, professional support and more.
Learning and teaching
Your postgraduate studies will combine traditional seminar and tutorial work with independent project-based investigation and assessment through essays and projects. At the same time, you'll also be expected to carry out a good deal of independent, detailed and considered study.
Individual support
You will either be assigned a personal tutor or two research supervisors depending on the type of programme you are undertaking. These individuals are your first stop for all of your academic needs and are there to help you achieve your potential.
Tailoring your studies
Within most years of study, you can choose a number of specialist optional modules from across the School, allowing you to tailor your degree to your own interests and career ambitions.
Explore the options your course offers.
Sharing our expertise
Our academic staff are internationally recognised for their research impact and expertise. As a student in the School, your learning will be enriched by some of the brightest minds in your field of study, and you'll benefit from being taught by those directly responsible for shaping policy and practice.
Discover more about our research and expertise.
Outstanding resources
The School of Education is based in Hillary Place. Our friendly staff are all based in the same building, which helps to create a close and supportive academic community.
Throughout your studies, you'll benefit from a high-quality teaching space — known as the Coach House — which also incorporates kitchen facilities and common areas.
Across campus you'll also have access to:
Four main libraries which are home to over 2.8 million books and journals plus dedicated study spaces.
Over 1500 PCs (with some accessible 24/7) and free Wi-Fi across campus.
Minerva, the University's Virtual Learning Environment. Typically you might use Minerva to access electronic copies of lecture handouts, follow up on links to additional study resources, or to watch podcasts of lectures.
The Language Centre which offers a broad range of language training and preparation courses. They also run the Language Zone — a resource for all students interested in learning a new language, or keeping up an old one – with language learning materials in over 40 languages.
Read more about academic facilities at the University of Leeds.
Enrichment opportunities to enhance your experience
As part of our thriving student community, you can also get involved with a range of clubs and societies, take advantage of our new sports and fitness facilities, or join volunteering programmes and international events.
Jaseena Faisal
MEd Teaching English to Speakers of Other Languages
"The staff at Leeds are true professionals who are approachable and friendly. The support and guidance that I received from the teaching staff was immense and I now try to model them in my own career as a teacher. It has been a rejuvenating experience for me as an experienced teacher."
View Profile