School of Law students hold event to celebrate Lunar New Year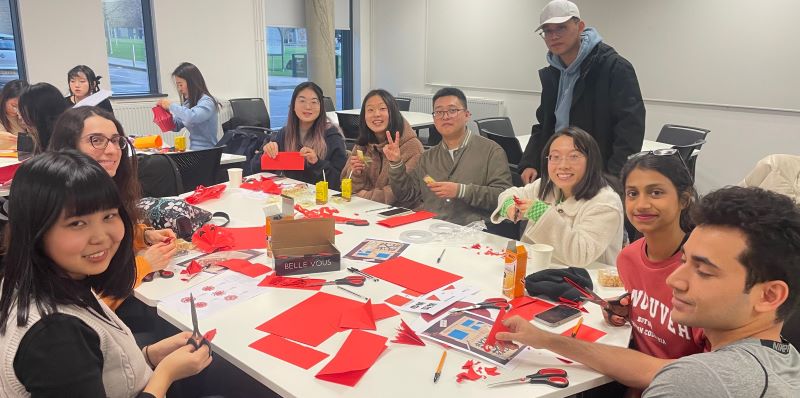 Lunar New Year is a celebration of the arrival of spring and the beginning of a new year on the lunisolar calendar.
On Monday 30 January 2023, School of Law students and staff celebrated Lunar New Year in the Liberty Building with activities including lantern making, paper cut outs to display in windows, poster designs. and there were traditional snacks tea and drinks, such as pineapple crisp and Pu-erh tea.
The event was organised by students Hailan Zhang, Haoyue Wang, Xinyue Xu and Anqi Wang.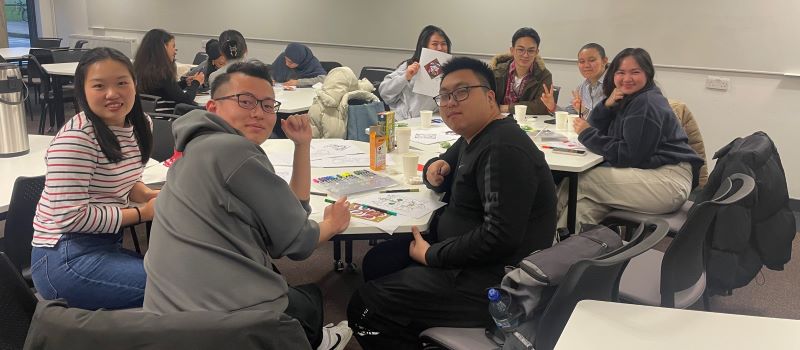 Over 60 people attended, including staff members Professor George Zhou, Professor Gerry McCormack, Dr Leopoldo Parada and Dr Alvaro Pereira.
The Lunar New Year Celebration event was very successful. I think this event served as a bridge between different cultures, giving students and staff from all of the world a chance to share knowledge about the Lunar New Year and deepen understanding of the culture behind it. It also helped students like me who come from countries that celebrate Lunar New Year to build our sense of belonging to the School of Law community.
Student Support Officer Georgina Baker said of the event "It was wonderful for staff and students to come together to celebrate Lunar New Year together. The students did a fantastic job organising the range of activities too!".