The Princess of Wales attends teaching session at School of Education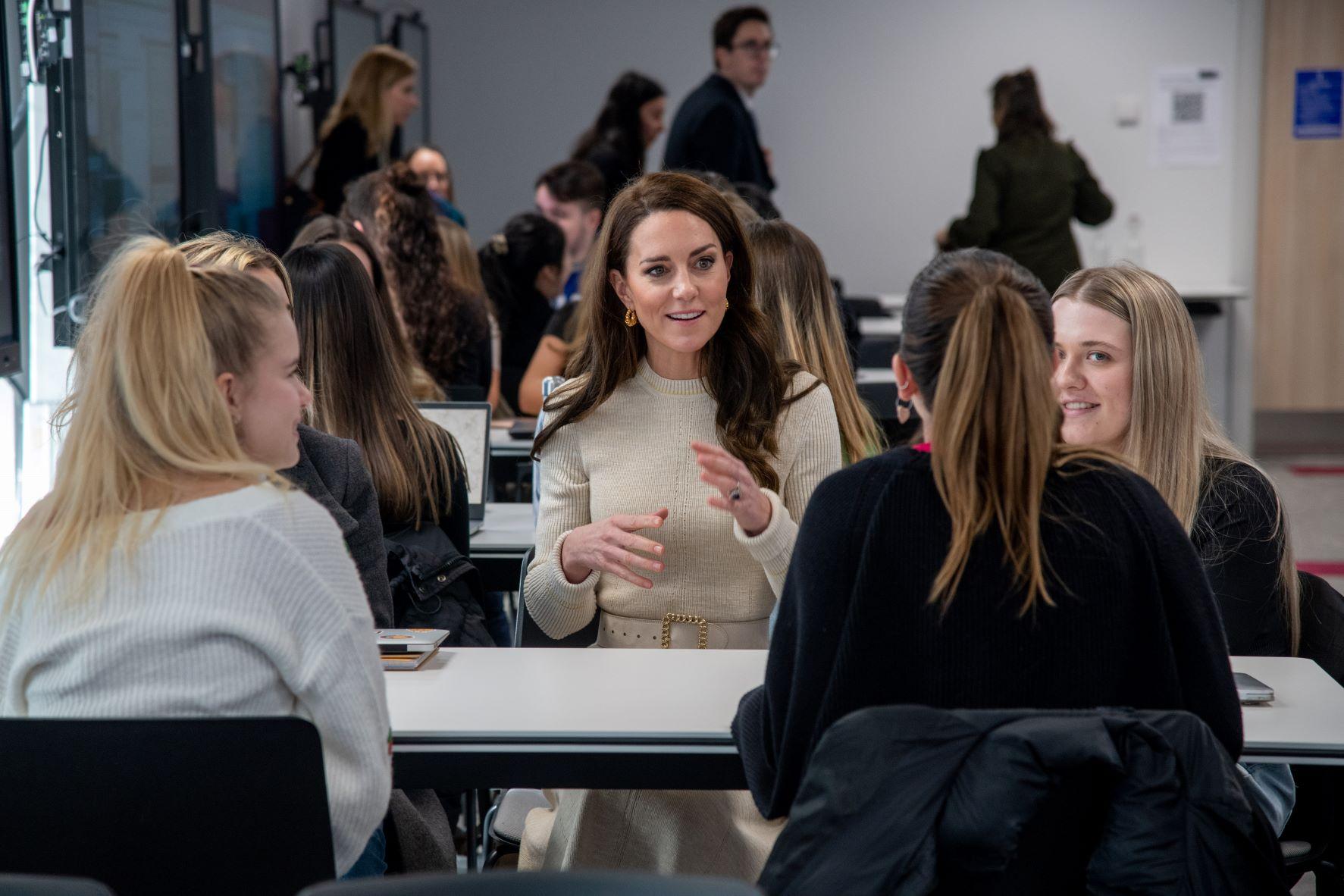 On 31 January 2023, the School of Education were delighted to welcome a royal visit from the Princess of Wales as she continued the launch of her new national campaign. 
During her visit to Leeds, her Royal Highness took part in an introductory session to a second-year module on the School of Education's BA (Hons) Childhood Studies course. 
The visit marked the launch of a major new awareness raising campaign – Shaping Us – designed to increase public understanding of the crucial importance of the first five years of a child's life.
During her visit she also talked to students about their studies and discussed the issues highlighted by a Shaping Us short film.
Professor Vanessa Kind, Head of the School of Education, said: "The Princess's visit supports the ongoing excellent work of the Childhood Studies programme team and students. The School of Education has a long-standing and well-established tradition of impactful research in childhood. It was fantastic to be able to showcase some of this to Her Royal Highness today." 
The BA (Hons) Childhood Studies course offers a broad approach to understanding childhood and youth, supporting students in pursuing a wide range of careers including teaching, social work, child and family law, and youth and community work. The programme explores different cultural constructions of childhood and youth and the impact on lived realities in diverse and differing contexts. Taking a child-centred approach, we encourage students to consider the rights and perspectives of children on all matters that affect them.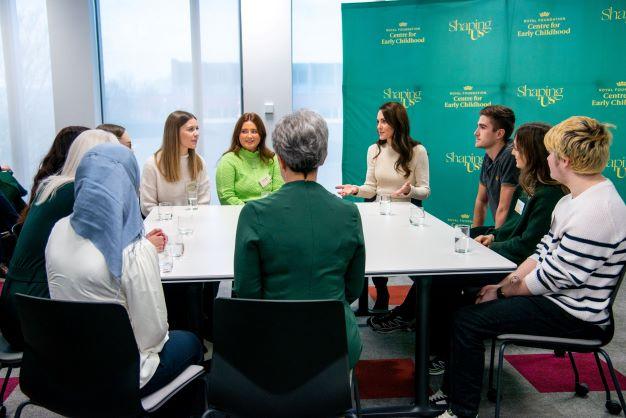 Taught by experts in education, anthropology, psychology, sociology and social policy – key disciplines in the study of childhood and youth – it examines some of the fundamental issues concerning childhood and youth in the UK and internationally. 
Dr Katie Gathercole BA (Hons), Childhood Studies Programme Leader, said: "It's wonderful that the Princess of Wales is so committed to highlighting the importance of positive early childhood experiences. The campaign message is very much aligned with the foundation of our Childhood Studies programme at the University of Leeds – ensuring all children have the very best start to life, and are provided with the right support to progress into adulthood and lead healthy, successful and rewarding lives."
<blockquote class="twitter-tweet"><p lang="en" dir="ltr">What a day! It's been so exciting to hear all about your thoughts on the <a href="https://twitter.com/hashtag/ShapingUs?src=hash&amp;ref_src=twsrc%5Etfw">#ShapingUs</a> campaign. This is just the beginning and we can't wait to share what's next. <a href="https://t.co/JlnCvwzZsU">pic.twitter.com/JlnCvwzZsU</a></p>&mdash; The Royal Foundation Centre for Early Childhood (@Earlychildhood) <a href="https://twitter.com/Earlychildhood/status/1620564330281304069?ref_src=twsrc%5Etfw">January 31, 2023</a></blockquote> <script async src="https://platform.twitter.com/widgets.js" charset="utf-8"></script>