The School of Politics and International Studies delivers internationally excellent research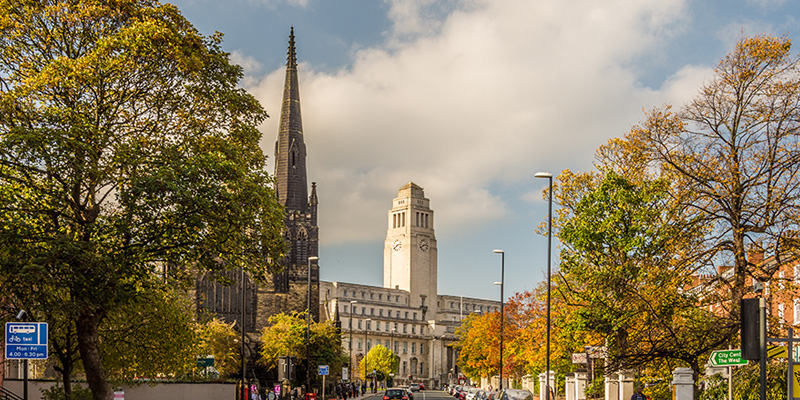 The Research Excellence Framework (REF) 2021 results recognise that 89% of research activity submitted by the School is either "internationally excellent" or "world-leading".
The REF 2021 results are testament to the School's ability to attract world-class talent and how it fosters an "internationally excellent" environment that supports these researchers and their research ambitions.
The REF is the system for assessing the quality and impact of research in UK higher education institutions along with the environment that supports this research. For the REF 2021 submission, research and impact was assessed by disciplinary units, known as Units of Assessment (UoA). At the University of Leeds, the School of POLIS was the only School to enter its research submission into UoA 19.
The results underline sustained progress in the School across all areas of research excellence, underpinned by a supportive and inclusive research environment and international collaborations.
We welcome these results and we will continue to progress our strategic mission: to deliver world-leading, impactful research that addresses the politics of global challenges by harnessing intellectual and methodological pluralism and engaging beyond standard disciplinary boundaries.
Research quality
The School's researchers undertake a significant amount of world-changing research into the politics of global challenges: the inherently political processes through which global challenges are created, understood, and mediated by the exercise and contestation of power in its various forms.
The REF 2021 results recognise 81% of our submitted research outputs as "internationally excellent" or "world-leading".
Our work shapes the international field and is facilitated through our research centres.
The European Centre for the Responsibility to Protect (ECR2P) is now the largest research centre in the world focusing on R2P and the critical challenge of humanitarian intervention. It is home to 22 associated researchers, stretching across the disciplines of IR and Law, and also senior practitioners and policy makers from the United Nations, international NGOs, and humanitarian advocacy groups. The Centre has shaped the global intellectual agenda of norm theory in International Relations (International Organization, Review of International Studies, European Journal of International Security) and has led new theoretical and empirical developments in practice theory (European Journal of International Relations, International Theory), and the conceptual architecture of cosmopolitan theory and practice (International Theory, International Affairs, EJIR).
The Centre for Democratic Engagement (CDE) produces significant empirical and theoretical contributions changing our understanding of crucial challenges to democracy and democratic renewal, including: political polarization and the media (Journal of Communication), voter preference structures (Political Geography, Comparative Political Studies, Party Politics) disinformation/fake news (Information, Communication & Society), and reframing the debate on populism (Journal of Political Ideologies).
The Centre for Global Development (CGD) has made significant empirical and theoretical contributions within their specialist areas of political economy and development, reframing debates through monographs with leading publishers in the areas of health, education, gender, and labour, as well as articles in high impact journals on agrarian transformation (World Development), corruption and fraud (New Political Economy, African Affairs), and aid (International Studies Quarterly, World Development).
The Centre for Global Security Challenges (CGSC) has taken forward critical scholarship on the politics of global challenges concerning terrorism (Journal of Politics, Journal of Peace Research, Journal of Communication), nuclear weapons (EJIR, Millennium), and foreign policy behaviour (Journal of Conflict Resolution, RIS, Foreign Policy Analysis, International Relations). CGSC staff have also produced monographs reinvigorating debates about soft power (Palgrave), and challenging existing understandings of civil wars and state violence in the twenty-first century (CUP, Routledge).
The Centre for Contemporary Political Theory (CCPT) develops novel and innovative theoretical framings to provide a more compelling view of politics, which can help to explain change and forge alternative, sustainable configurations of political relations around themes of civility (Political Studies), friendship (International Relations of the Asia-Pacific), moral and political leadership (Ethics and International Affairs), rights (Journal of Human Rights), justice (Political Studies), and solidarity (Journal of Social Philosophy). Edyvane was awarded the 2020 Harrison Prize (Political Studies) for his agenda-setting work on civility and toleration.
Impact
Our focus on the politics of global challenges necessitates a strong emphasis on research that produces pragmatic, practical interventions that are policy-relevant with impact. Real-world impact is thus a cornerstone of our research identity.
The REF result recognises all of our submitted impact activity as "internationally excellent" or "world-leading", reflecting the continued translation of our research into real-world solutions with our external collaborators. Our case studies address critical global challenges, including:
Acute mistrust of politics in contemporary democracies. Professor Leston-Bandeira's research in the Centre for Democratic Engagement has examined how parliaments can improve their public engagement in order to address this challenge. Professor Bandeira has changed the thinking of UK and international parliamentary officials and supported their efforts to design and reform their public engagement, including exploring ways to successfully utilise a range of digital tools to enhance their practice.
Preventing mass atrocities. Research at the University of Leeds European Centre for the Responsibility to Protect (ECR2P) by Dr Cristina Stefan, Professor Adrian Gallagher and Professor Jason Ralph has changed policies on mass atrocity prevention at the United Nations (UN), informed United Kingdom (UK) government policy, and contributed evidence and capacity in the wider policy community. It changed UN policy on the inclusion of partners from the Global South, altering UN strategies to enhance the legitimacy and practice of the R2P prevention and protection agendas
Access to education. Professor Caroline Dyer's research in the Centre for Global Development tackles the systemic under-representation of mobile pastoralists in education systems. Her work has shaped strategic advice and programming issued by UNESCO, UNICEF, the British Council, Save the Children, and UN Global Education Monitoring Reports, as well as shaping national strategies in Ethiopia and Mongolia.
Maintaining public support for aid. Research by Professor Simon Lightfoot, Professor Graeme Davies (York) and Professor Robert Johns (Essex) on public perceptions of aid, co-produced with the Strategic Insights Team at the Department for International Development (DFID), contributed to the evidence-base for the UK government's efforts both to maintain public support for aid spending and pursue national interests associated with being the second largest bi-lateral aid donor in the world.
Our collaborative activity extends well beyond these particular case studies. POLIS staff are engaged with the UK government (eg FCDO, MoD), NGOs, civil society (eg Opera North), and governments around the world on issues such as: foreign policy, security, gender violence, global health, refugees, mass atrocity prevention, democratic participation, and counter-terrorism.
The REF 2021 results are a well-deserved confirmation that our research has global reach and is achieving a real-world impact outside of academia.
As detailed in our Strategic Plan 2020-25, we will expand and deepen our external collaborations as we continue to ensure the vitality and public relevance of our research in the future.
Further information
For media enquiries contact the University of Leeds press office via pressoffice@leeds.ac.uk.
View the University of Leeds results for all units of assessment.