School of Law student secures internship with Her Majesty's Inspectorate of Prisons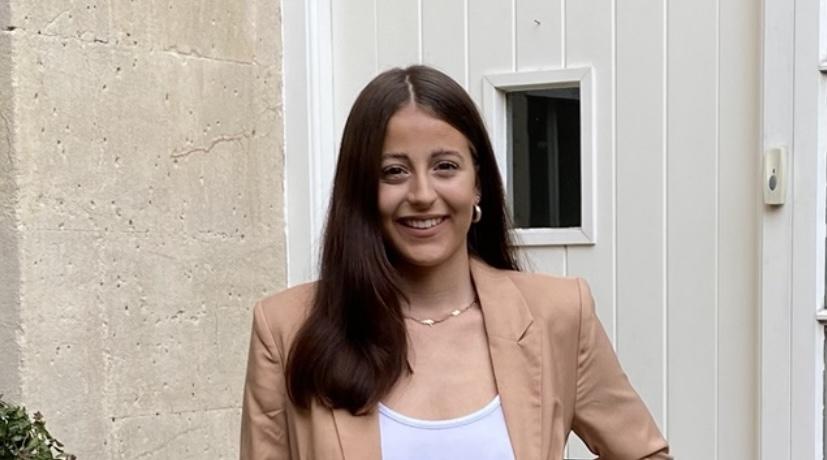 HM Inspectorate of Prisons for England and Wales provides independent scrutiny of the conditions for and treatment of prisoners and other detainees and report on their findings.
We spoke to School of Law student Grace Edwards, who is currently in the second year of her BA Criminal Justice and Criminology degree and has been selected for one of only two internships with Her Majesty's Inspectorate of Prisons (HMIP).
Why did you decide to apply to study at the University of Leeds?
I decided to study at the University of Leeds when I attended an open day at the Law School back in 2020. It immediately felt like a welcoming place where I wanted to spend the next three years. All the staff and students I spoke to were friendly and welcoming, the building was open and modern, and the modules looked extremely interesting. Leeds as a city also has a great nightlife and lots going on so I knew it would provide a good student experience.
Why did you decide to apply for the internship at HMIP?
I decided to apply for the Research Trainee internship at HM Inspectorate of Prisons (HMIP) because through my course, and through my experience of caring for my foster siblings, I have learned about the deep-rooted failings of the prison system, and I want to be a part of the organisation which strives to ameliorate prison standards.
I have learned, through my course, about the staggering failures of the current prison system, including high reoffending rates and extreme levels of violence, self-harm, and mental illnesses.
I applied for the research trainee position in HMIP as I appreciate the role of research in improving these standards. Improved prison conditions will facilitate rehabilitation and ultimately lead to a decrease in reoffending rates, which benefits all of society.
I have also helped to care for foster children whose birth parents are in prison, and I have seen the damaging effects this can have on them and their families. This motivated me to apply for the role at HMIP as I want to help to ensure that prisons facilitate rehabilitation to allow birth parents to reunite with their children when it is safe to do so. Effective rehabilitation will ensure fewer children suffer the traumatic experience of separation from their parent due to incarceration.
What are you most looking forward to about the internship?
I am most looking forward to conducting research with prisoners in a fast-paced environment alongside a team of professional researchers. I am also looking forward to gaining an insight into adult and youth custodial establishments and consolidating my theoretical understanding of the prison system with practical experience.
What will the internship involve?
I will be travelling to different prisons in England and Wales and working within the research team to conduct surveys with prisoners about their experience of custody. I will then travel back to the office in Canary Wharf and use specialist software to analyse the data the research team has collected. These research findings are given to the inspectors prior to their visit to a prison, which they will use to inform their inspection and subsequent report. This report can be used to inform government policy or to inform the Justice Secretary of significant concerns about the treatment and conditions of prisoners.
What are your plans for after you graduate?
My aspiration is to work within the Civil Service in government policy for Criminal Justice as I am interested in using my knowledge to remedy the failures within the current system and promote rehabilitation for offenders, particularly for looked after children. Through my placement at HMIP I hope to gain practical research experience and a deeper, first-hand insight into the justice system, which will be valuable experience for my future roles.
I am also keen to go travelling after graduation as the pandemic prevented me from doing so for a while!
What is your favourite thing about studying at the School of Law?
My favourite thing about studying at the School of Law is the diverse content taught on the Criminal Justice and Criminology degree. My favourite modules this year have been Transnational Criminology, Crime Prevention and Crime Science and Youth Crime and Justice.
I am extremely grateful to the staff who have supported me throughout the course, and in successfully applying to the HMIP placement, particularly the careers advisor, Marika Hildebrandová, my seminar leader, Elizabeth Bourgeois, and my academic personal tutor, Ilaria Zavoli.