School of Law student's dissertation published by West Yorkshire Violent Reduction Unit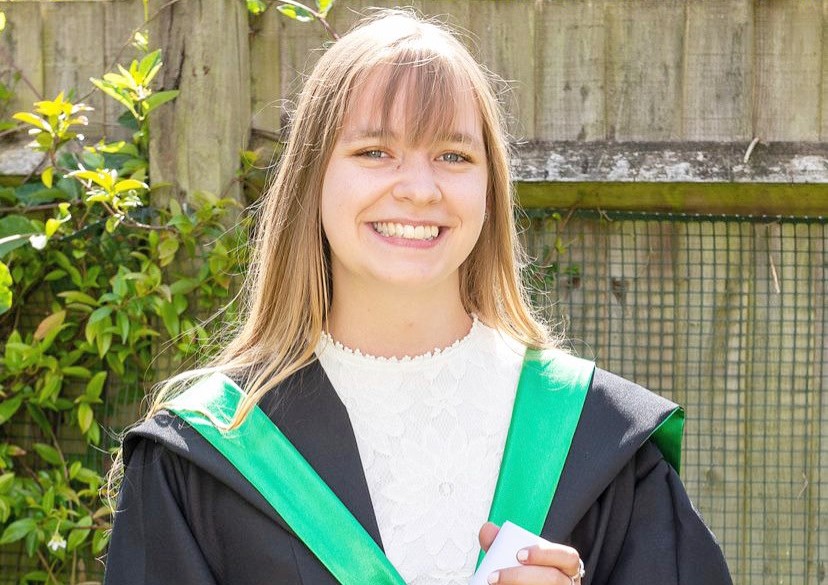 The dissertation was developed from a collaborative project established by the School of Law and the West Yorkshire Violence Reduction Unit. 
In early 2021, the West Yorkshire Violence Reduction Unit (VRU) partnered with the School of Law's Centre for Criminal Justice Studies to offer a Masters (LLM) student the opportunity to collaborate on a research project. 
The collaboration aimed not just to produce original research linked to the VRU's strategic priorities, but also to help develop the next generation of criminal justice and law professionals in West Yorkshire.   
School of Law Criminal Justice and Criminal Law Masters student Annabel Walker's dissertation explores the relationship between social media and violence, including an investigation of previously established interventions to address the 'spillover' of online tensions into real world violence. The findings from her paper will support the VRU's objective of using the best available evidence to underpin violence reduction interventions in the region. 
Annabel's dissertation has also been published as a supporting document for the Violence Reduction Unit's Needs Assessment and Response Strategy.  
Director of the West Yorkshire Violence Reduction Unit, Chief Superintendent Jackie Marsh said:
"This collaboration has given us with some fantastic insights and current thinking on emerging threats, which will ultimately assist in determining our approach here in West Yorkshire.
"It is crucial that we are at the forefront of research in this area and the findings from Annabel's dissertation will allow us to further consolidate our understanding of the relationship between 'social' and violence.
"It corroborates our prior studies in this area, demonstrating that social media does help to facilitate offline violence.
"Likewise, it highlights the limited and disjointed nature of interventions on this agenda, which we can now begin to build upon using the suggested recommendations."
The consideration of Annabel's dissertation and briefing note within the contexts of the aforementioned strategy in particular demonstrate an excellent example of real-world impact, generated by one of our talented PGT students.  
Dr Sean Butcher 
Collaborative projects such as this are established by academics in the School (most recently Dr Anna Barker and Dr Sean Butcher) on an annual basis, with partners including Safer Leeds, West Yorkshire Police, and the West Yorkshire Violence Reduction Unit.  
This project provided me with a unique opportunity to develop my primary research skills to explore a topical issue. I thoroughly enjoyed it and would like to thank everybody who helped me to complete it successfully.
Annabel Walker
Students are supervised by academics in the School and supported by staff within partner organisations to carry out various aspects of their projects. The School are particularly grateful for the funding Annabel received from the Violence Reduction Unit, to School of Law Postgraduate Researcher and Teaching Fellow Kisby Dickinson, who provided excellent supervision throughout and to the VRU Research and Evaluation Officer Jeremy Swire who was our contact for this project and supported Annabel throughout.