School of Education researchers at TLANG Summer School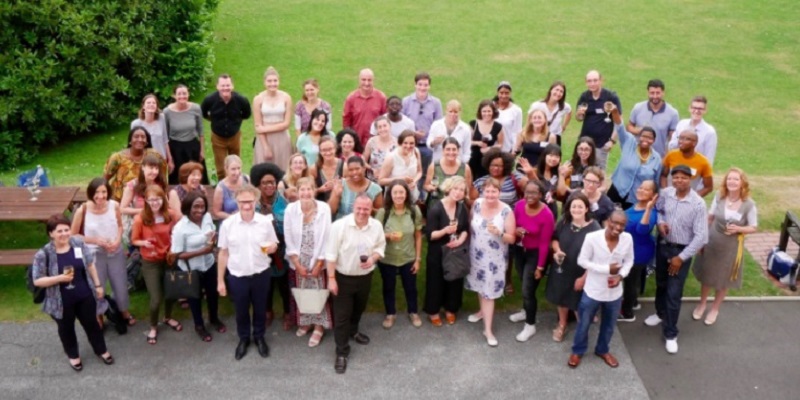 In June, researchers from the Leeds-based case study for the AHRC-funded TLANG project were in Birmingham for the project's international summer school, held at the University of Birmingham.
The summer school focused on the concept of 'translanguaging' which is also the project's main theme. 46 scholars from across 22 countries attended the week-long summer school, which linked the TLANG project with a Global Challenges Research Fund project, 'Overcoming Barriers to University Education in South Africa', led by TLANG Principal Investigator Angela Creese and Co-Investigator Adrian Blackledge.
Over the course of the week delegates participated in wide-ranging workshops led by TLANG researchers and by the Cape Town-based co-investigators for the Overcoming Barriers project, Carolyn McKinney and Mbulungeni Madiba.
Leeds-based co-investigator James Simpson, research associate Jolana Hanusova, and postdoctoral researcher Emilee Moore, who has been visiting scholar with the TLANG team since 2015, delivered a workshop based on translanguaging and pedagogy, using data and research findings from the team's work in Leeds.
Research fellow John Callaghan delivered a workshop on linguistic landscapes and visual linguistic ethnography. School of Education-based doctoral researcher Jessica Bradley delivered an introductory workshop on the first day of the summer school with Cardiff-based doctoral researcher Piotr Wegorowski and was part of the impact and engagement panel on the final day, talking about the arts-based collaborative work taking place at Leeds.
More information about the summer school is available on the TLANG blog at: www.tlangblog.wordpress.com.
You can also use the hashtag #TLANG2017 on Twitter to follow the lively discussion over the course of the week.