Devising and performing 'belonging' arts-based project in Harehills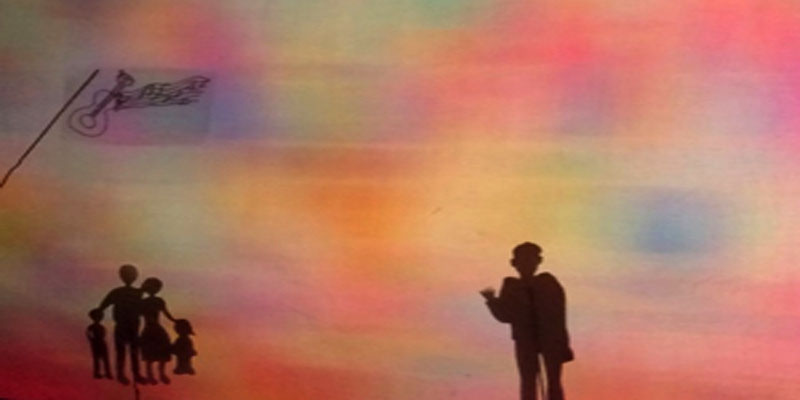 An interdisciplinary collaboration to deliver arts-based workshops for a project funded by the Leeds Social Sciences Institute Impact Acceleration Account.
Since December 2016, School of Education senior lecturer James Simpson and doctoral researcher Jessica Bradley have been working with Bev Adams from arts organisation Faceless Arts, PCI-based doctoral researcher Sam McKay and creative practitioners Stephanie James and Fran Wyburn to deliver arts-based workshops in Harehills, Leeds for a project funded by the Leeds Social Sciences Institute Impact Acceleration Account.
This work leads from the Arts and Humanities Research Council-funded research project, 'Translation and Translanguaging', for which James is co-investigator and Jessica is doctoral researcher. It also builds on a previous project, also funded by the AHRC for its Connected Communities Utopias Festival 2016, 'Welcome in Utopia' which involved the same team of researchers and external collaborators
The current project, 'Migration and Settlement: Extending the Welcome', explores how arts practitioners, third sector organisations and researchers can work together to co-produce interdisciplinary research. The work is co-produced and multi-method and involves Harehills-based third sector organisations. Through this project the team have been developing ideas around 'belonging' through visual arts, performance, song and linguistic ethnographic research methods.
The team have developed a shadow puppetry performance based on narratives of movement and belonging which will be shared at two community events. The first of these is at the West Yorkshire Playhouse. The second will be part of refugee week.
Jessica and Sam's article based on the methodology of the original 'Migration and Home: Welcome in Utopia' project will shortly be published in the Journal of Arts and Communities for a special edition on arts, migration and human rights with Amnesty International. The project methodologies will be presented at conferences across the UK in the summer, including a participatory workshop at the 'Co-creating Cities and Communities' Forum in Bristol in July 2017 by Sam and Fran.
For more information please contact Jessica at j.m.bradley@leeds.ac.uk