Sarah Butters, BA Criminal Justice and Criminology graduate, presents dissertation findings to Local Criminal Justice Board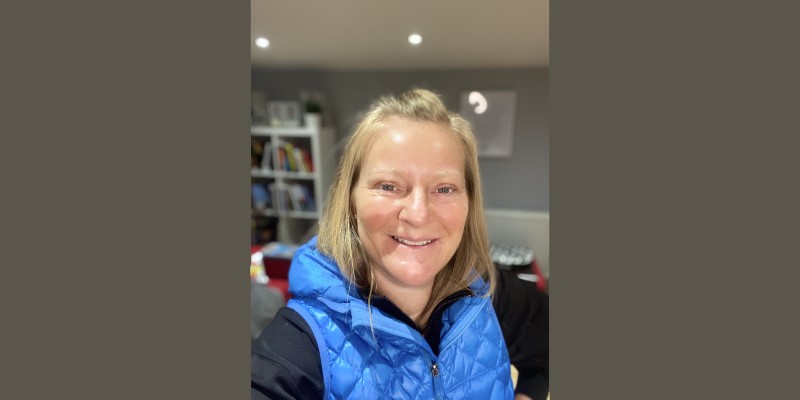 We spoke to Sarah Butters about her BA Criminal Justice and Criminology (CJC) degree, dissertation research, and the impact it has had.
What was your dissertation topic and why are you interested in this area?
I graduated from the CJC programme last July (2020) and my dissertation title is "Analysis of Perceptions of the Use and Effectiveness of Victim Personal Statements within West Yorkshire Police". My interest in the subject came from a place of personal trauma. I returned to education as a mature student following the killing of my brother in a hit and run accident in 2012. His death led to a court case and as a result, I went through the criminal justice system as a victim of crime and decided that to have a voice in the future treatment of people like me, I needed to understand more about the system. So I applied to study at the School of Law.
The issue of Victim Personal Statements (VPS) is of particular interest to me because I saw it misused in our own case. However, while I wanted my dissertation to be informed by my experience, I didn't want it to be all about my individual story. As a result, I decided to look at explaining the nationally low take up of VPS, by focusing on the delivery in West Yorkshire. My research was based around interviews with serving officers.
Can you tell us about the impacts/outputs of your dissertation research?
The results have prompted interest from the Local Criminal Justice Board in West Yorkshire and I presented to the Victims' Group in January. Some findings of interest were the issues of confusion of purpose, the issue of timing of offering, and the more controversial issue of civilian involvement in the delivery in the future.
Currently I am in discussion to present my findings to West Yorkshire Police. However at the end of last year I was asked to submit my research and dissertation to the Victims' Commissioner. I hope it will go some way to inform her considerations in relation decisions about the VPS in any future Victims' Law.
Sarah's dissertation tutor and Programme Manager for the BA Criminal Justice and Criminology, Dr Suzanne Young, said "Sarah's dissertation is a wonderful example of the type of impact our students on the BA Criminal Justice and Criminology course can have using their research skills.
"Sarah demonstrated a passion for researching a topic that warranted greater academic attention in the hope of being able to improve services for victims of crime.
"We are all very proud of the skill and dedication shown by Sarah and it is great to see that the work is receiving the deserved attention from policy makers and practitioners in this field".
I came to the School of Law to educate myself about a criminal justice system that I feel failed my family. I left with a passion for criminology, the result of some incredible support from the School of Law. I hope the work I did with the co-operation of some very dedicated officers from West Yorkshire Police will make a difference, however small, to the treatment of victims in the future. At the very least, I'm very proud to be part of the conversation.