Professor Leston-Bandeira's expertise in virtual parliaments sought across the world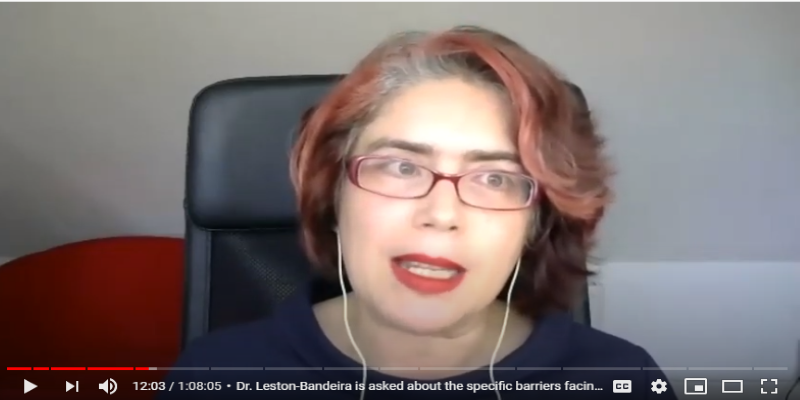 The coronavirus crisis and its restrictions have meant that parliaments across the world cannot meet in the usual settings, with many having to opt for virtual arrangements.
Being an expert on the way parliaments have used digital tools, Professor Leston-Bandeira's expertise has been sought out from across the world.
Professor Leston-Bandeira was part of an online workshop advising the Mongolian Parliament and other stakeholders in Asian countries about the adjustments that parliaments need to do to move online. She was then guest speaker in an online seminar for the Samara Centre for Democracy, based in Canada, on the difficulties faced by parliaments to integrate digitally based working methods, which was attended by an international audience of 100 people.
She has also advised staff in the Brazilian Senate about their digital engagement tools, being then interviewed by a local radio station.
And as the current Chair of the UK Study of Parliament Group, she organised and chaired two online seminars about the challenges and experiences faced by parliamentary officials in the transition to working and meeting online, bringing together senior officials as guest speakers from five different legislatures, including the Australian, Canadian and UK Parliaments. These seminars were attended by nearly 200 people from as far as Australia, and helped to share experiences and insights across different legislatures at a time when circumstances are changing very quickly, and when learning from others is particularly valuable.