BBC programme 'Inside Out' features intersex expert Dr Mitchell Travis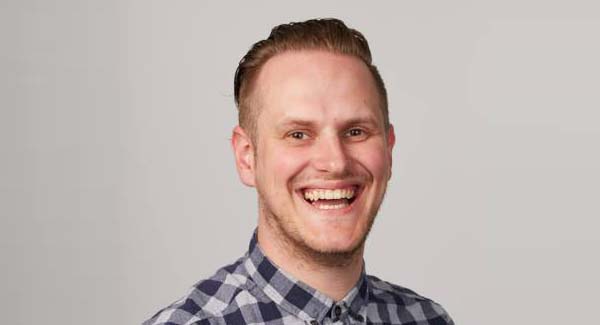 Dr Mitchell Travis was interviewed by BBC Yorkshire and Lincolnshire's Inside Out programme as part of their investigation into adults who learn of their sex characteristic variation later in life.
During the filming The School of Law's Associate Professor in Law and Social Justice, Dr Mitchell Travis was presenting a seminar to fourth year students currently on clinical placement at Hull Royal Infirmary as part of their MB BS Medicine programme at the University of Hull.
The programme drew upon research conducted primarily at the University of Leeds by Dr Mitchell Travis, Professor Michael Thomson and Dr Josh Warburton, along with Dr Fae Garland from the University of Manchester. This project approached NHS hospitals in England and Wales with Freedom of Information requests in order to assess whether they were following international standards of best practice.
Dr Travis said "Intersex people are so often misunderstood or culturally ignored that promoting visibility for them and their stories is vitally important. My work helps to contextualise those stories, to show the constraints upon legal and medical choices in this area, and to empower intersex people to challenge these constraints."
The programme was aired on Monday 17th February 2020 on BBC One Yorkshire and Yorkshire & Lincolnshire. Watch the whole programme on BBC iPlayer.
Read more about the topic in a follow up article featured on BBC News online which quotes Dr Travis: "I think the most surprising thing for me was the variation in terms of who gets access to best practice in this area and who doesn't, and it is a huge regional variation."
Dr Travis' work was also featured in a Law Society podcast on intersex issues and was cited by Egale, a Canadian Human Rights Charity, in their report '65 Reasons: The Rights of Intersex People in Canada'.