Report published on the Government complaints procedures for disabled children and their families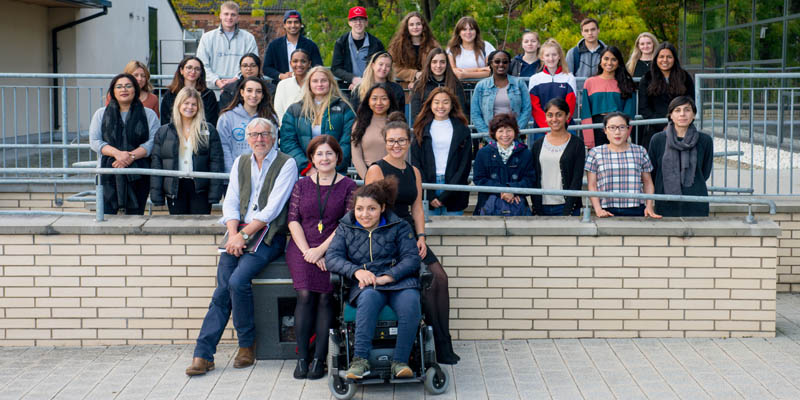 Research by undergraduate and postgraduate students forms part of the Cerebra Pro Bono Research Programme's Legal Entitlements and Problem-Solving Project.
The LEaP project was set up in 2014 and is funded by the charity Cerebra to support families of children with brain conditions to cope with the legal barriers they face. The project is underpinned by broader research that looks at "what works" in terms of solving the problems families face.
A commonly occurring problem that disabled children and their families encounter when trying to access their legal entitlements is the failure of local authorities to address their complaints in a timely and effective way.
Research undertaken by Professor Luke Clements, Dr Ana Laura Aiello and 56 pro-bono students found serious (and systemic) failings in the way that a number of English councils investigate children's social service complaints, locating the problem squarely with those councils that operate defective complaints procedures. The report offers a set of recommendations, including recognising the harm caused by the delay, reviewing the statutory complaints process, training and education, and remedial action.
Both undergraduate and postgraduate students volunteered to assist with the first phase of the research. Following an initial period of training they analysed 52 consecutive weekly digests published by the Local Government and Social Care Ombudsman (LGSCO) between November 2017 and November 2018, which summarised the 1,574 complaint decisions concerning 'children and education'. Each student team reviewed the reports and identified all decisions in the digests that fell within the scope of the research. The second phase of the project involved analysis of the research sample by Professor Clements and Dr Aiello.
The final report is written by Professor Luke Clements and Dr Ana Laura Aiello.
The project's student research team comprised: Abby Broderick, Ailish White, Alexis Hargreaves, Alice Broome, Amelia Brown, Anna Hadjixenophontos, Arjun Saralaya, Awesah Abid, Chenxin You, Chloe McLaren, Chui Chu, Cillene O'Neal, Dearbhla Marnell-McKnight, Dee Tse, Edward Bowyer, Ejiroghene Obonobor, Ellen Hancock, Ellie Houston, Emily Hewitt, Emily Lee, Eskander Al Kadhem, Fawz Duwhy, Fintan Corkerry, Francesca Hodgson, Hafsah Jahan, Han Chew, Hannah Ray, Hau Lam, Heather Shillito, Henry Holloway, Hoi Chung, Humza Khan, Isabel Owen, James Alexander, Jessica Ward, Josephine Moreton, Khine Win, Leah Fong, Lucy Storey, Max Vincent-Brown, Molly Tinker, Nadja Jahnecke, Nayaab Shahid, Ning Yao, Niyati Korgaonkar, Robert Melka, Rosie Martin-Barton, Searlait McLaughlin, Shize Zhang, Sidon Redie, Tara Parry, Wen Jiang, Yonggon Yun, Yunze Xiao, Zhuoyuan Zhao and Zulqarnain Saddique. Special thanks to Grace Faint, Mary Busk, Adelle Paul, Henry Holloway, Carys Hughes, Derek Tilley and Marie Fitzgerald.
About the Cerebra Pro Bono Research Programme
The Cerebra Pro Bono Research Programme is one of several community engagement opportunities offered to students at the School of Law. The programme offers students the chance to be involved in research which helps to benefit the lives of disabled children and their families. The 2019/20 programme 'Autism, Young People and Social Care' concerns the way English local authorities respond to requests by disabled children and their families for help with their support needs. Working with two partners, namely the BBC and the Disability Law Service (London), it will involve the analysis of responses made by authorities to Freedom of Information requests made by the BBC.
For further information contact Professor Luke Clements (L.J.Clements@leeds.ac.uk) or Dr Ana Laura Aiello (A.L.Aiello@leeds.ac.uk).
Download the final report or access the LEaP project webpage.