Dr Roberto Musotto delivers a paper at a UNODC event on Linking Organised Crime and Cybercrime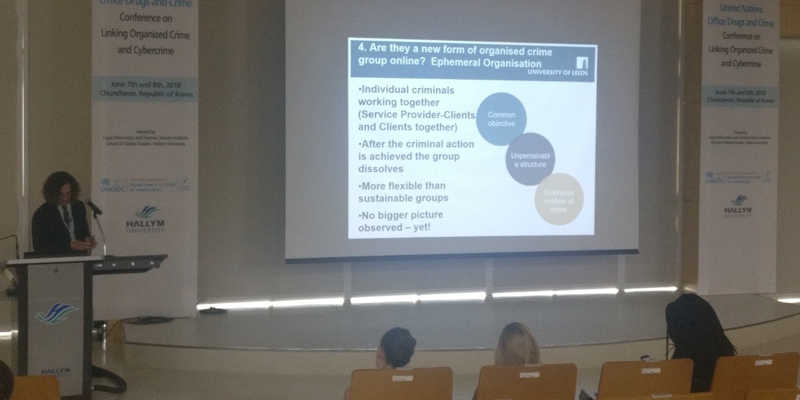 Dr Roberto Musotto, Research Fellow at the School of Law has delivered a paper at a United Nations Office on Drugs and Crime (UNODC) event on Linking Organised Crime and Cybercrime, in South Korea.
Dr Musotto presented a paper, at Hallym University, titled 'Are Booter Services (Stressers) indicative of a new form of organised crime group online?'. The paper, which was filmed for Korean TV, looked at the organisation, ethical and policy implications of these online service providers, with a case study on the business model of one of them.
The event was sponsored by UNODC under its Education for Justice (E4J) initiative. The E4J forms part of the Global Programme for the Implementation of the Doha Declaration, adopted by the Thirteenth United Nations Congress on Crime Prevention and Criminal Justice in 2015, which recognises the fundamental role of universal education for children and youth as key to the prevention of crime, terrorism and corruption, as well as sustainable development.