Dr Suzanne Young wins University of Leeds Teaching Award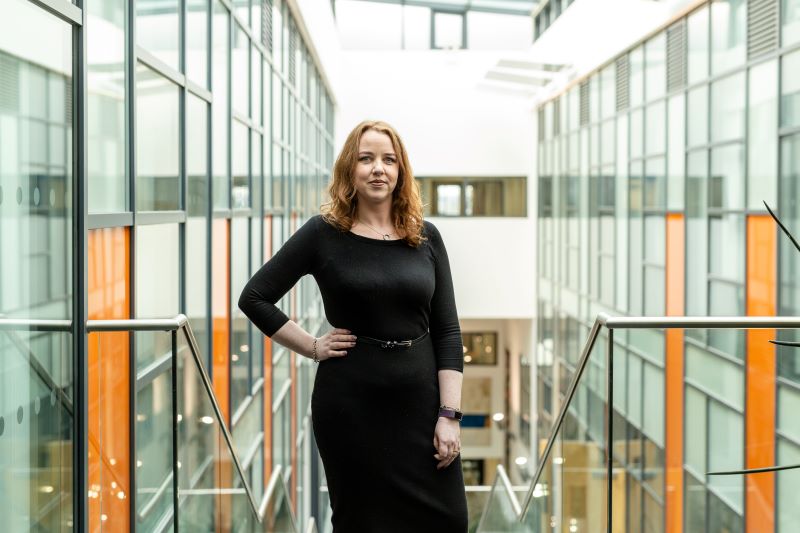 The awards celebrate excellent practice in student education, as well as the work and innovation of colleagues to deliver high-quality teaching and learning at Leeds.
The School of Law's Dr Suzanne Young has won a University of Leeds Teaching Award for Sustained Excellence.
Applications for the awards were received from across the University before being reviewed by a panel to determine the winners.
Judges were overwhelmed by the high quality of applications across each category, and by the significant impact demonstrated in enhancing student education and providing transformative learning experiences. 
Professor Jeff Grabill, Deputy Vice-Chancellor: Student Education, said: "The University of Leeds Teaching Awards recognise excellence in student education at Leeds. This year, as we adjust to life post-pandemic and engage with significant curriculum development work, the awards truly help us celebrate the extraordinary contributions made by staff across the institution. As in previous years, we received a great range of high-quality applications. I am delighted to read and hear about the fantastic work of my colleagues and wholeheartedly congratulate them."
Each of the winners receives a cash award to support professional development or scholarship, a certificate of recognition and an invitation to a celebratory event which will take place in September.
Dr Young is Programme Manager for the BA Criminal Justice and Criminology and Co-Director Centre for Innovation and Research in Legal Education and she completed a LITE Fellowship in 2020/21 on The Expectations and Motivations of Criminology Students.
I am delighted to have been awarded the Sustained Excellence Teaching Award. Students are at the heart of what I do and over the years I have endeavoured to create meaningful learning environments for all.
Dr Young added: "For me personally, teaching and scholarship has not always been held in the same regard as research, but receiving this award reinforces that the work I do is valued and recognised. I would like to thank my students, past and present, who continue to inspire my scholarship journey."