School of Law Community Engagement projects shortlisted for national award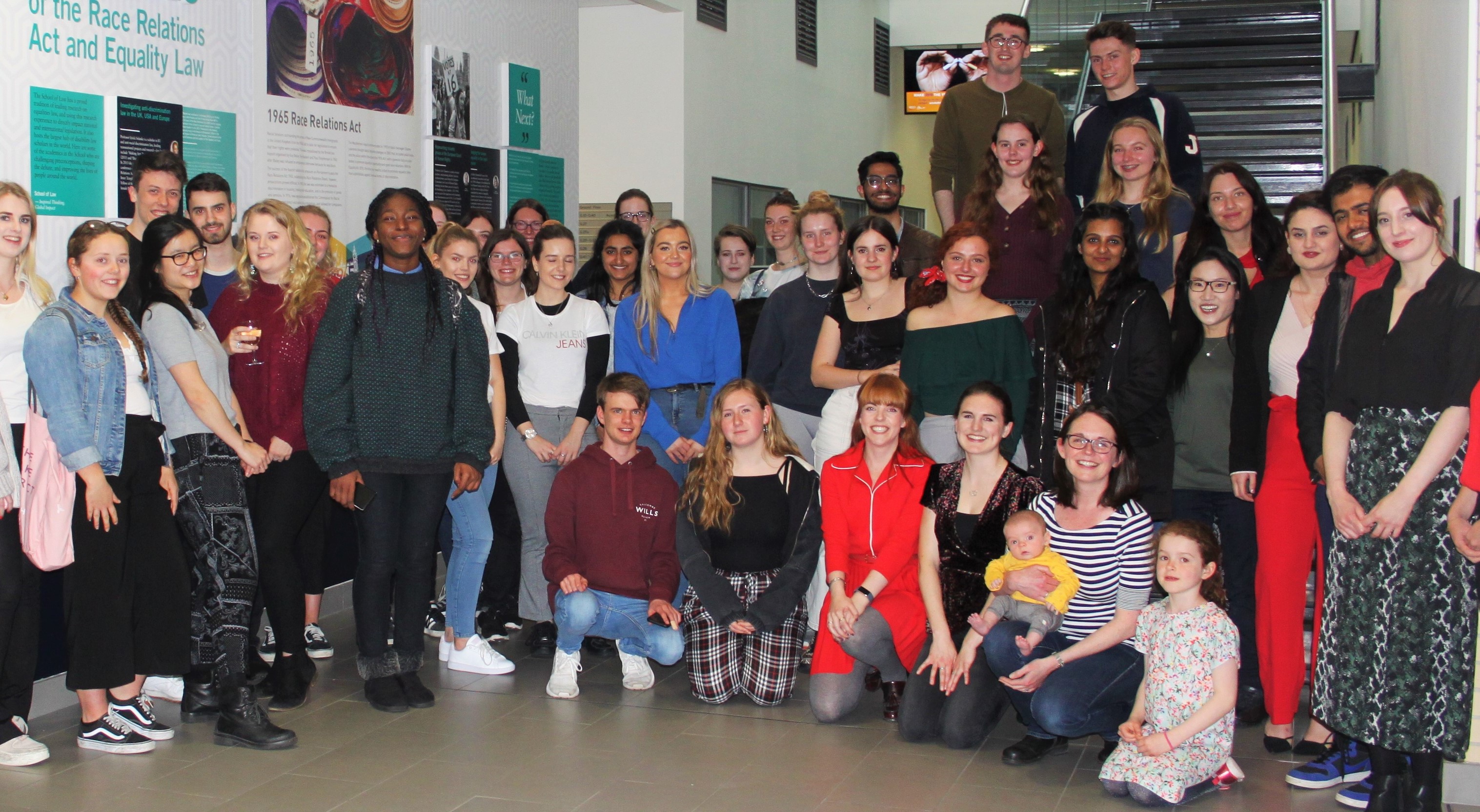 The shortlist for the national LawWorks and Attorney General Student Pro Bono Awards 2020 has been announced, and the School of Law has been shortlisted for 'Best Contribution by a Law School'.
'Best Contribution by a Law School' is an extremely competitive category, taking account of the number of projects, the number of students involved, the impact the students have within the community, the extent to which the projects involve collaborations outside of the School, and the extent to which the pro bono work is supported by the School with finances and staff.
In 2019-20 the School of Law has over 270 students involved in pro bono projects (increased from 109 in 2017-18), all of which are designed to be collaborative with external parties and driven by community need. Students receive training for all roles, and are given ongoing support by a full-time administrator, three academics, one research assistant and external partners. The nomination related to all eight of the School's Community Engagement projects.
Associate Professor of Law and Community Engagement Director for the School of Law Lydia Bleasdale said of the nomination "We don't take this sort of news for granted: we're very lucky to have clients and community partners who trust us; students who want to work hard in and for the communities in Leeds for no academic credit, on top of their degree; and a School which has supported our work over many years.
We're very proud of these projects for many reasons, and we're thrilled that the panel of judges shortlisted us. Thank you to everyone - clients, partners, students and the School of Law - for your support."
The winner will be announced later this month and we wish the whole team the very best of luck.