Developing as a researcher: Insights from research conducted within the Centre for Curriculum, Pedagogy and Policy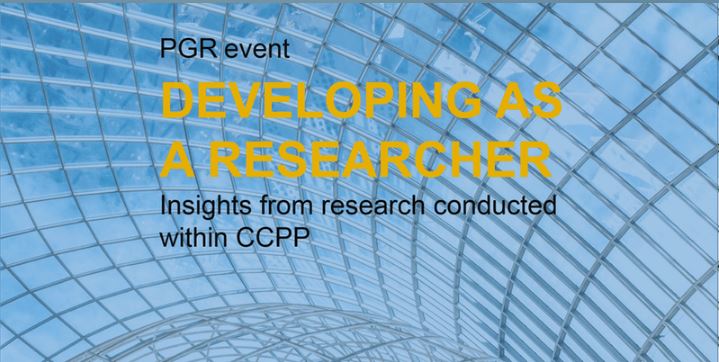 Date: Monday 18 November 2019, 13:00 – 16:00
Location: University House
Cost: Free
Wondering how to develop yourself as a researcher? This event will provide you with a great opportunity to find answers to your questions by learning from the experience of academics and fellow PGRs.
If you have questions about: conducting research professionally; working with others; finding and applying for funding and resources; or communication and disseminating research outcomes, then this event organised by postgraduate researchers from the Centre for Curriculum, Pedagogy and Policy is for you.
Join us for tea, coffee, cakes and a friendly chat with fellow postgraduate researchers and academics.
All postgraduate researchers are welcome, although places are limited so please register in advance.