Expanding research networks in Africa: Dr Harry Kuchah visits South Africa and Uganda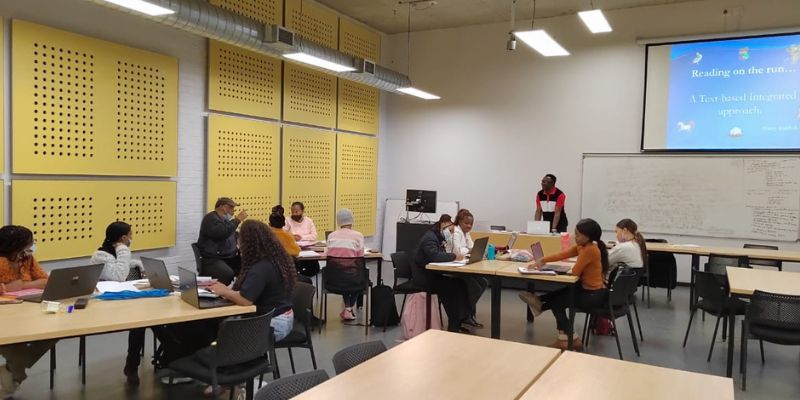 From April - June 2022, Dr Harry Kuchah visited South Africa and Uganda to run networking activities and researching scoping meetings with basic education stakeholders.
Dr Harry Kuchah from the School of Education and the Centre for Language Education Research met with academic researchers, Ministry of Education officials, parents, teacher educators and teachers. He also visited local primary schools.
South Africa: African Diaspora Academic Visiting Fellowship
Dr Kuchah was funded to visit South Africa by the Council for the Development of Social Sciences Research in Africa (CODESRIA) through its Diaspora Project.
The project seeks to mobilise the African academic diaspora to support African universities and strengthen linkages between African academics in the diaspora and their counterparts in African universities.
From April-May 2022, Cameroonian-born Dr Kuchah was CODESRIA's African Diaspora Academic Visiting Fellow to the Human Sciences Department, of the School of Education at Sol Plaatje University, South Africa, with a strategic focus on supporting the development of curriculum, research and pedagogy in the area of Language Education.
He was formally welcomed by Professor Amasa Ndofirepi, Acting Head of the School of Education on Tuesday 19 April to mark the start of his engagement with staff and students.
Prof Ndofirepi expressed interest in growing and stronger future collaboration between the Schools of Education at the University of Leeds and at Sol Plaatje University.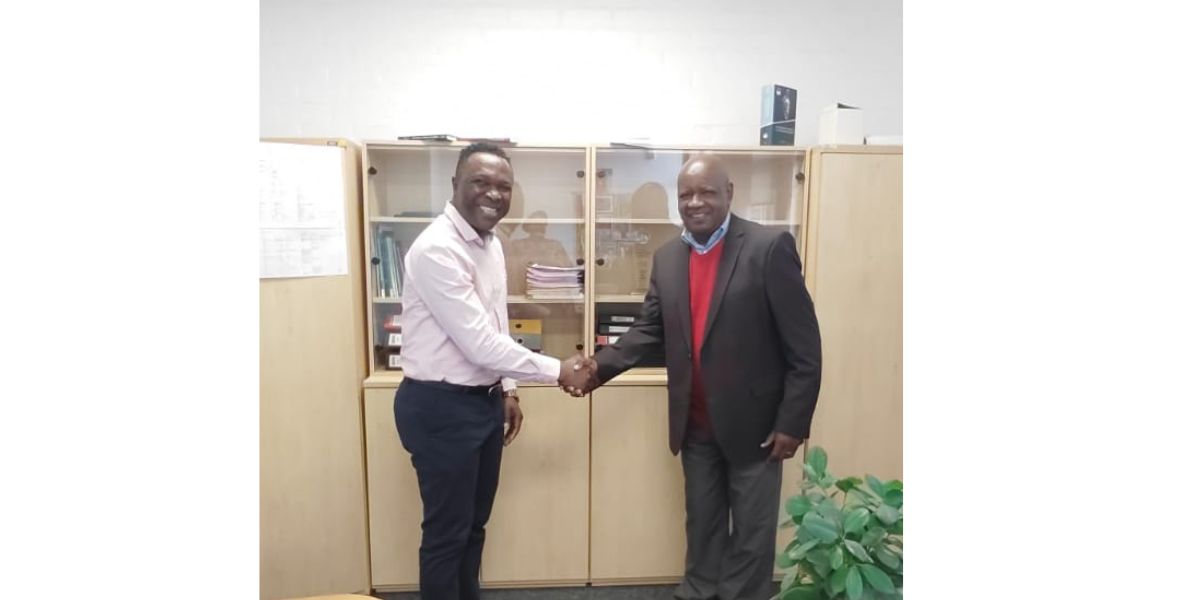 During his four-week fellowship, Dr Kuchah engaged with students and staff during a number of activities aimed at better understanding institutional context and classroom cultures. He met with heads of department, and worked with the head of the Early Childhood development programme to improve the Bachelor of Education in Foundation Phase first additional language programme including literacy in English, Africaans, IsiXhosa and Setswana, classroom observations, and co-planning and delivery of lectures and seminar sessions.
Dr Lucy Sibanda, senior lecturer in English Teaching at Sol Plaatje said it was a privilege to co-teach with Dr Kuchah.
[Our] collaboration exposed students to alternative perspectives and a variety of teaching methods within a lesson. I also had the opportunity to learn discipline knowledge while sharing my teaching experience.
Harry managed to model best practices for some approaches to teaching to me and to our students.

The co-teaching experience supported the use of different teaching strategies, enhanced our teaching practice, and allowed us, as co-instructors, to be more reflective regarding our teaching before and after each lesson
For me, it was very helpful to reflect on my teaching, something that I rarely did.
Dr Kuchah also ran individual sessions with four staff from the school to provide external critical perspective on their PhD studies and establish an ongoing support system that would enable these staff complete their research studies in good time.
Research scoping visit in South Africa and Uganda
Later in May, Dr Kuchah held research scoping meetings with senior officials of the South African Department of Basic Education, the National Education Collaboration Trust and some Northern Cape Regional Basic Education authorities.
In June, he held similar meetings with senior officials at the Directorate of Basic and Secondary Education in the Ugandan Ministry of Education and Sports, the National Curriculum Development Centre, Shimoni Teacher Training College, Kengoma Primary and Nursery School in the South Western region of Uganda and authorities of the local non-governmental organisation (NGO), Uwezo Uganda.
The meetings focused on Dr Kuchah's developing research on the transition from mother tongue to English as a language of learning and teaching in both countries and sought insights as to how the proposed research project could better address national educational needs in both countries, as well as stakeholder endorsement.
Ideas from these meetings formed the basis for further meetings with researchers at the Schools of Education at Sol Plaatje University, South Africa and Makerere University, Uganda.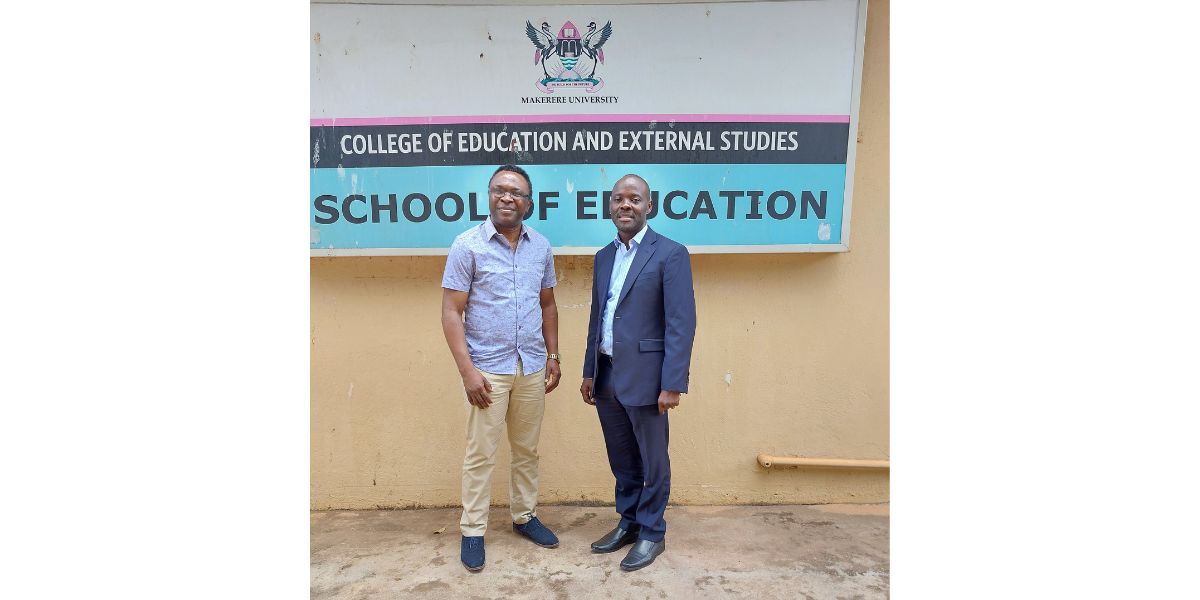 In both countries, Dr Kuchah delivered a University-wide presentation on the topic 'Ivory towers and grassroots: making social science research count'. He engaged colleagues in reflecting how on their research addresses real challenges in Africa.
Dr Raymond Fru, chair of the research committee in the School of Education at Sol Plaatje said the presentation was an 'eye opener' for the school.
As chair of the research committee in the School of Education, I am presently leading conversations in the school around the articulation of a research identity, which will guide the purpose and processes of research conducted in the school.
Your presentation … was an eye opener for us and provided us very critical tools which we will consider in this regard.
Dr Kuchah also ran workshops on different aspects of Teacher Association leadership and English language literacy development with the leadership and members of the National Association of Teachers of English of South Africa (NAETSA) and the Uganda National English Language Teachers Association (UNELTA).

Main image: Co-Teaching with Dr Lucy Sibanda