A teaching placement in Eastern Ukraine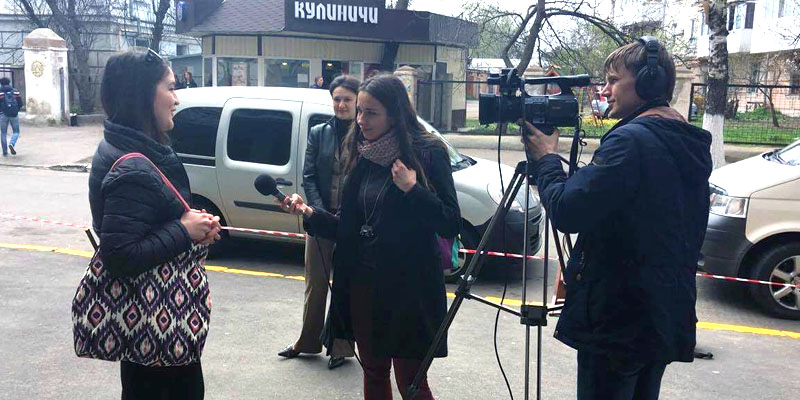 Three second year BA English, Language and Education students, Anna Ferrari, Maria Sahiby and Laura Stephenson, have undertaken a two-week teaching placement in Poltava, eastern Ukraine.
The visit followed academic exchange visits in 2016 between the School of Education TESOL department and the English and German Philology department of Poltava National Pedagogic University (PNPU).
The students taught English to several Grade 5 classes in a local school, while also taking part in two Round Table Discussions with university students. As foreign visitors are rare in this part of Ukraine, they were interviewed by local journalists and appeared on TV. PNPU lecturer Dr Tetyana Lunyova said the students had done 'a great job' and both school and university had benefitted a lot from their visit.
For the students themselves it was a valuable taste of what institutional teaching is like, and offered a brief glimpse of a country which they knew little about. Among many things, they were genuinely impressed by how safe it was, by the friendliness and hospitality of the people, and by how economically they could live there while eating out every night.
It is hoped that the teaching practicum in Poltava can become a permanent feature of the BA TESOL programme which opens in 2018-19.