Professor Ruth Swanwick visited Ghana to meet with the co-investigators from the University of Education, Winneba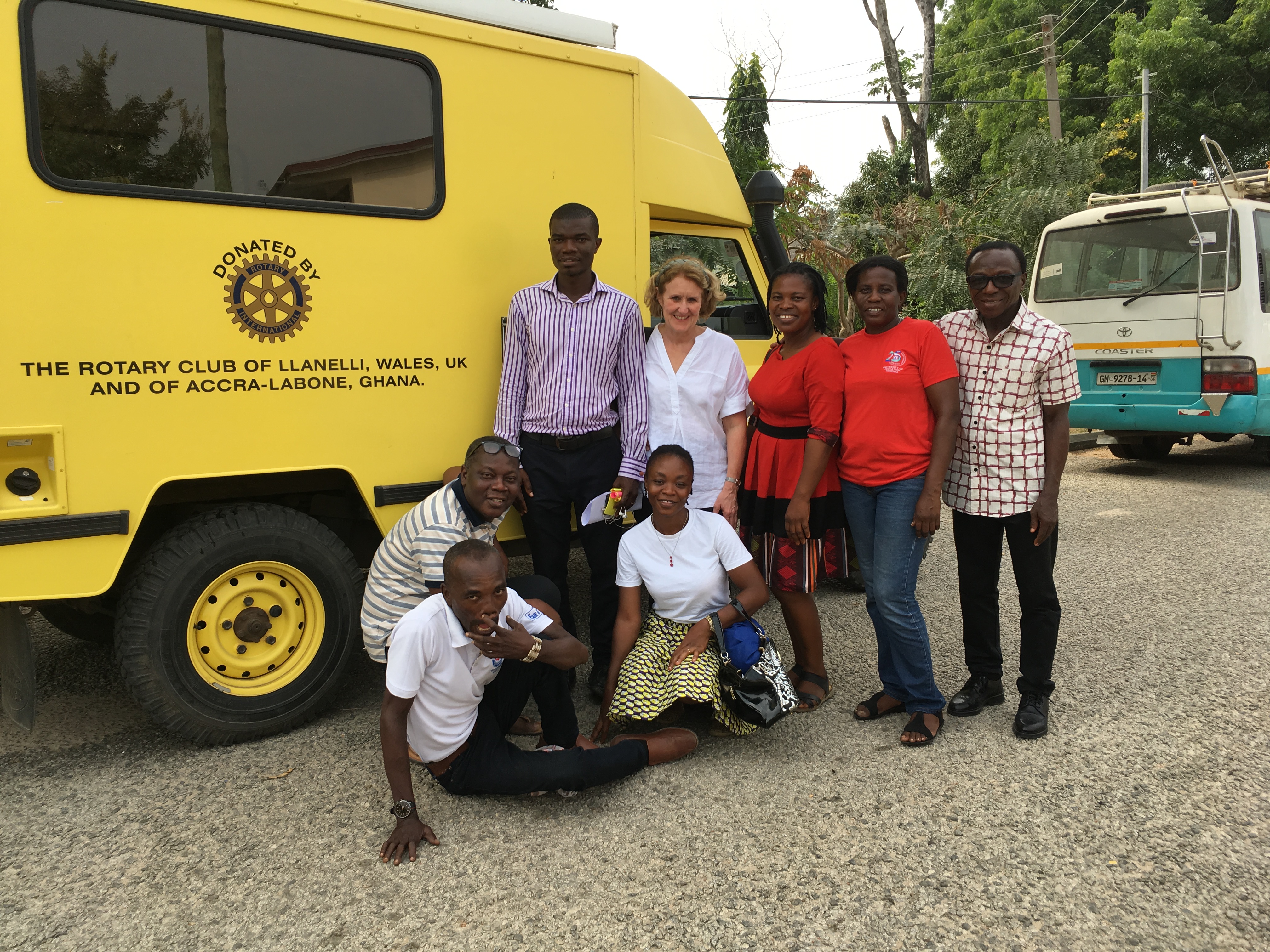 Professor Ruth Swanwick spent a week in Ghana to visit several project sites and meet with various stakeholders.
As part of the the week long activities, Professor Ruth Swanwick met with the University of Education, Winneba (UEW) management including the Vice Chancellor of UEW, Rev. Father Professor Anthony Afful-Broni, the director of externally funded research, Dean of Faculty of Educational Studies, and the Head of Department of Special Education. During this week the project team discussed project management, the research goals, the methodologies planned and the development of project partnerships in Ghana.
The team also visited the Centre for Hearing and Speech Services (Winneba, Central Region) and the Salvation Army Rehabilitation Centre (Agona Duakwa, Central Region) to talk about project involvement, share objectives and enable the University team to familiarise themselves with ways in which these Centres currently work with young deaf children and families. The current excellent practice on going in Agona Duakwa in terms of supporting parents of disabled children was an inspiration to the project team.
Three new research assistants were recruited to support the data collection and analysis aspects of the project. Obed Appau, Faustina Frimpong and Joyce Fobi. Obed is sign language interpreter and a teacher of the deaf at UEW and has worked with the deaf community for over 10 years. Faustina has over 10 years experience in teaching deaf children, and also works with a non-governmental organisation that supports deaf people. Joyce is a teacher of the deaf and a sign language interpreters who has over 10 years experience with the deaf community.
Through collaborative workshop activities the new project team used Bronfenbrenner's bioecological framework to talk about deaf children's development contexts and also worked on the development of focus-group and interview protocols for the next stage of the work.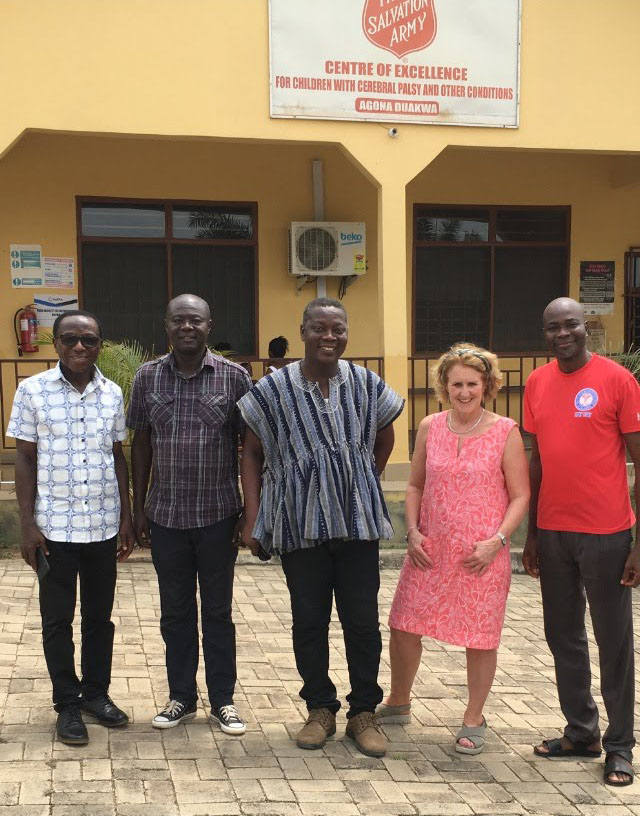 Over the next few months the Ghana project team will design and pilot the data collection protocols and work with Schools and Centres to recruit participants.
If you would like to know more about the work please contact Daniel Fobi (d.fobi@leeds.ac.uk).