English for Speakers of Other Languages: Policy and Citizenship in Practice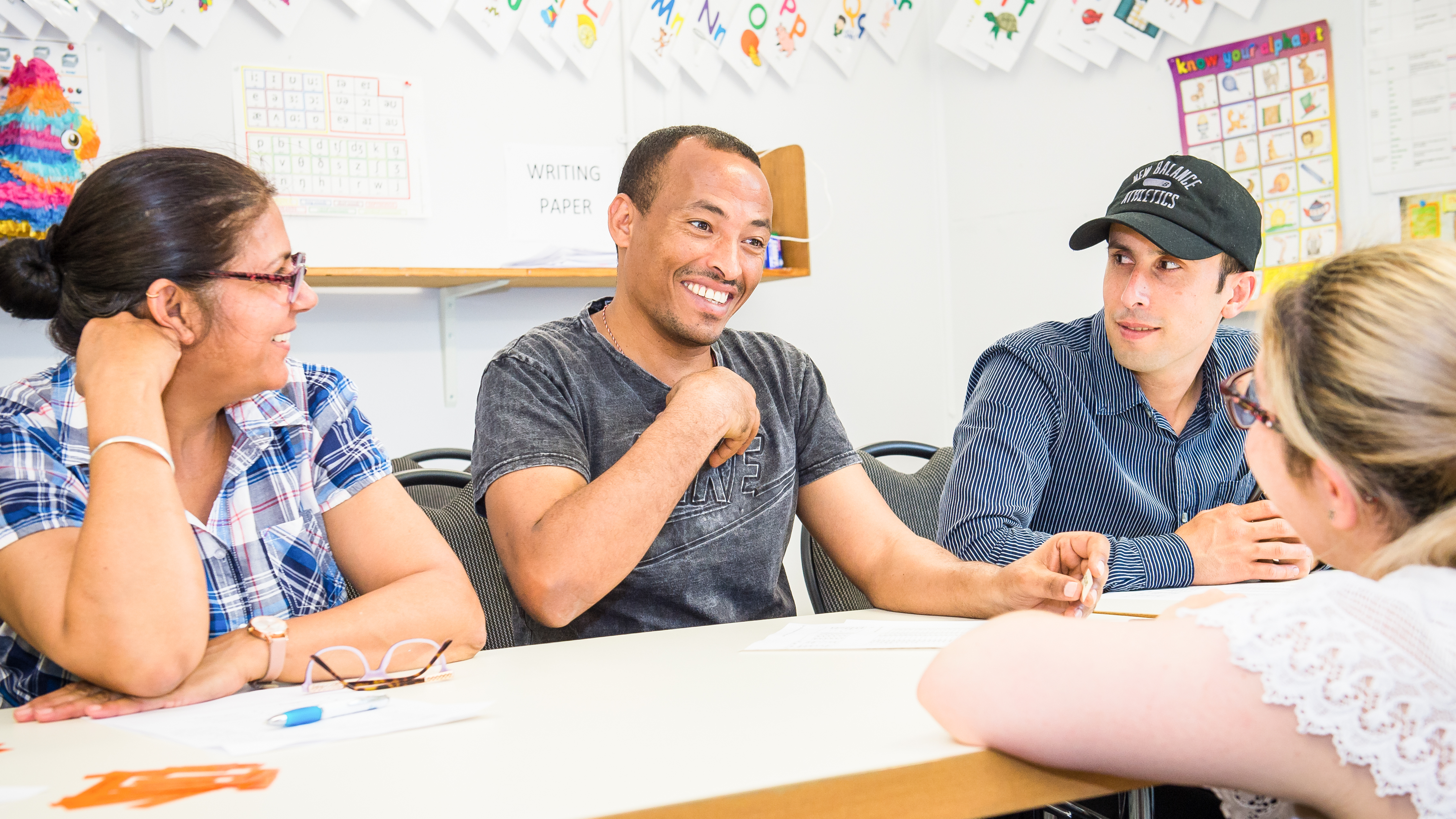 Date: Friday 29 November 2019, 14:00 – 17:00
Location: University of Leeds
Interval: Every day
Until: Saturday 30 November 2019
Cost: Free
A two-day seminar to explore current issues for the field of English for Speakers of Other Languages (ESOL), adult migrants in the UK learning the dominant language of their new home.
PLEASE NOTE: This event will be held in a different location each day. Please see venue information under the daily schedule.
It is now ten years since the end of the Skills for Life policy and with it, the withdrawal of coordination of ESOL by national government. Political rhetoric about the obligation for new arrivals to learn English has continued, whilst the field of ESOL has been hampered by a lack of coordination, direction and funding at national scale. 2019 also marks three years since the Brexit vote: for ESOL students, continued uncertainty about their belonging ensures that they and their concerns remain central to debates around citizenship.
In advance of the launch of a new National Strategy for ESOL in England, this seminar poses key questions for the field in two areas: (1) How can the responsibility for coordinating ESOL provision be met, locally, regionally and nationally? And (2) How does the field of ESOL respond to contested issues of integration, citizenship and political belonging in uncertain times?
The seminar brings together ESOL practitioners, policy-makers, academics, university and college managers, and other stakeholders to critically reassess the field and to generate recommendations to inform the new National Strategy for ESOL. Registration is free, and participants can register for one or both days of the seminar.
Spaces are limited, so please register to attend.
Day 1 – Local and regional coordination of practice (29 November, 14:00-17:00)
Venue:
HEART Centre
Bennett Road
Headingley
Leeds
LS6 3HN
This venue is accessible via buses 1, 6 and 28 from Leeds City Centre.
Coffee and tea available from 1.30pm
Welcome: James Simpson, Senior Lecturer in Language Education at the University of Leeds and Chair of Migrant English Support Hub (MESH)
Learning English (Yorks & the Humber): The Leeds-based charity Migrant English Support Hub (MESH) is working in partnership with Migration Yorkshire, provider of strategic leadership and coordination on migration issues in Yorkshire & the Humber, to develop a regional-level coordinating resource for ESOL. The MESH team will explain the rationale for the Learning English (Y&H) resource, describe its development and demonstrate its key features.
Round-table discussion: With an invited panel representing national and regional-level ESOL policy development. Confirmed Roundtable Participants include:
Dave Brown/Liz Maddocks (Migration Yorkshire / Yorkshire & Humber ESOL Regional Coordinator for the VPRS)
Dermot Bryers (English for Action, London)
Diana Tremayne (Former National Chair, NATECLA, and Chair NATECLA Y&H)
Gill Searl (Regional ESOL lead for the East of England Local Government Association)
Mike Chick (University of South Wales)
Pauline Blake-Johnson (Chair, NATECLA Scotland)
Samantha Powell (ESOL Strategy Manager, Leeds City Council)
Alex Stevenson (Learning and Work Institute)
Day 2 – Brokering Britain, Educating Citizens: seminar and book launch (30 November, 10:00-16:00)
Venue: University of Leeds Michael Sadler Building Room LG.19
Welcome: James Simpson on the policy background for ESOL
Introduction: Melanie Cooke (King's College London) & Rob Peutrell (Nottingham College) argue that meaningful citizenship education in adult ESOL is possible if it brings social and political content centre-stage alongside pedagogy which develops the capabilities for active, grassroots, participatory citizenship.
Presentations addressing the politically charged issue of citizenship and English language learning among adult migrants in the UK, linking language pedagogy and citizenship theory with the practical concerns of ESOL teachers and students. Presenters describe and discuss a range of community and college-based settings and the needs and circumstances of different groups of ESOL students, including refugees, migrant mothers, job seekers and students with mental health needs. They draw attention to the crucial role of ESOL teachers as 'brokers of citizenship' mediating between national policy and the experiences and needs of adult migrant students.
John Callaghan, Tesfalem Yemane (Steps to Settlement for Refugees: a Case Study);
Michael Hepworth (Argumentation, Citizenship and the Adult ESOL Classroom);
Melanie Cooke, Dermot Bryers, Becky Winstanley ('Our Languages': Towards Sociolinguistic Citizenship in ESOL);
Stefan Vollmer (Digital Citizenship for Newly Arrived Syrian Refugees through Mobile Technologies);
Sheila Macdonald (Migrant Women, Active Citizens);
Melanie Cooke (Queering ESOL: Sexual Citizenship in ESOL Classrooms)
Working session: How do we apply the principles from the presentations in different areas of ESOL provision (e.g. mainstream college provision, other community based provision, volunteer-led provision, work preparation programmes, etc.)? How do we generate uptake of these ideas in practice and in policy, including in the National Strategy for ESOL? What are the barriers?
Summary discussion: To be led by Clare Courtney, Heart & Parcel (Manchester), and Prof Mike Baynham, University of Leeds.
Reception and book launch: Hosted by the School of Education, University of Leeds, and Multilingual Matters, including the launch of Brokering Britain, Educating Citizens (Cooke & Peutrell, eds.).
Download the full seminar schedule.
For further information please contact James Simpson, University of Leeds - j.e.b.simpson@education.leeds.ac.uk
For ease in finding our on-campus venue, utilise our campus map.
We look forward to welcoming you to Leeds in late November.