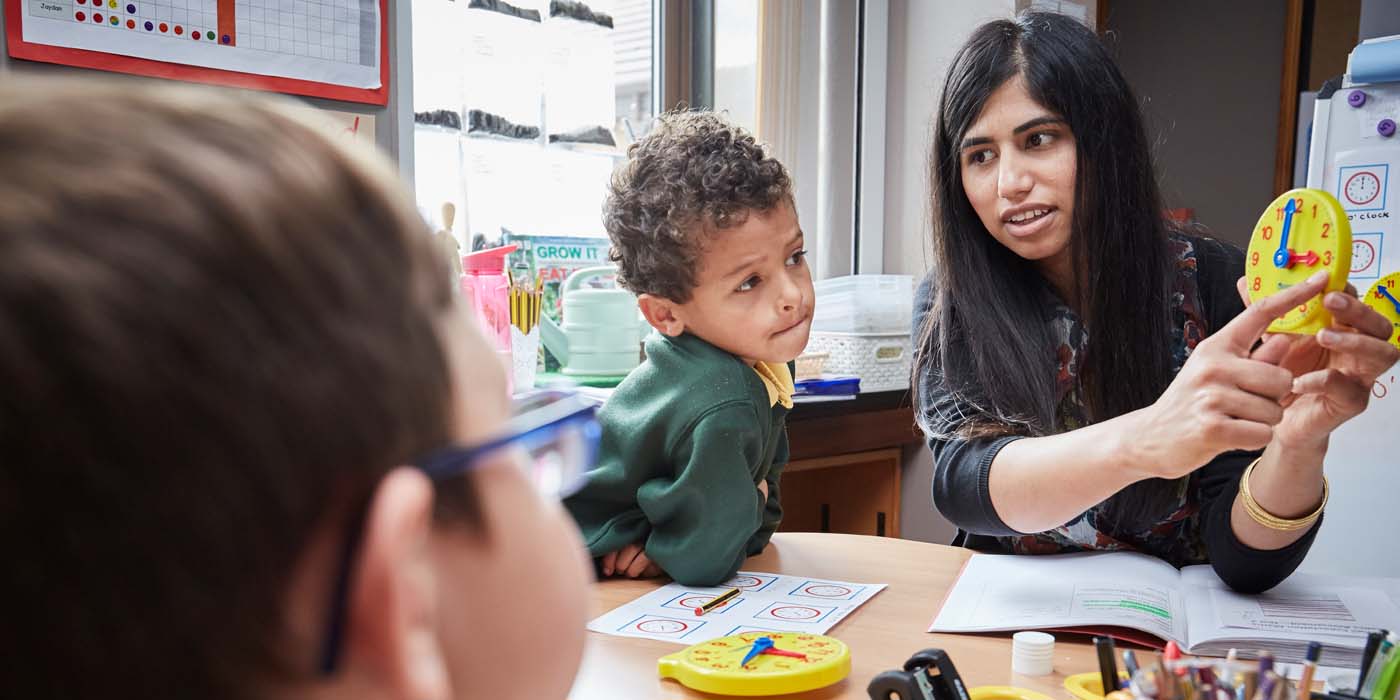 Take the next step in your teaching career with our professional development programmes designed for teachers and school leaders.
MA Education
This flexible programme is aimed at educators and education professionals that want to gain additional knowledge and skills to help improve their practice through a general, rather than specialised, programme of master's level study.
Find out more about MA Education.
MA Deaf Education (Teacher of the Deaf Qualification)
Approved by the Department for Education (DfE) to offer the Mandatory Qualification for Teachers of the Deaf, this programme for qualified teachers integrates cutting-edge research knowledge with practitioner expertise, providing you with a broad language base and the skills to respond flexibly to deaf children's dynamic and changing communication needs.
Find out more about MA Deaf Education (Teacher of the Deaf Qualification).
MA Digital Education
This online distance learning course is designed for professionals (for example, teachers or learning technologists) wishing to further their expertise in the area or change the direction of their career.
You'll broaden your understanding of theories underpinning effective use of digital tools in learning; and will develop the ability to use and evaluate technologies that are currently available, as well as look towards future developments in the field.