School of Law Professor captains England's walking football team to victory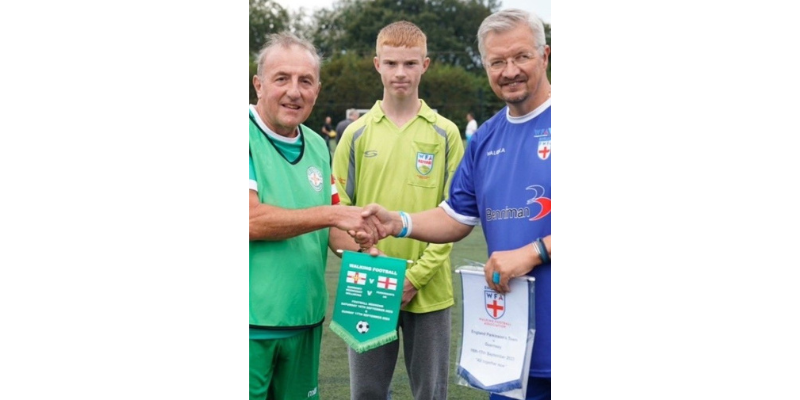 School of Law alumnus, Professor Nick Taylor, continues his successful walking football career.
When Professor Nick Taylor was diagnosed with Parkinson's 10 years ago, he never dreamed he'd play football for England; nontheless, after reading a tweet about the possibility of people with Parkinson's playing football, Nick connected with other people living with the condition on social media to start a walking football team called the Pennine Parkies.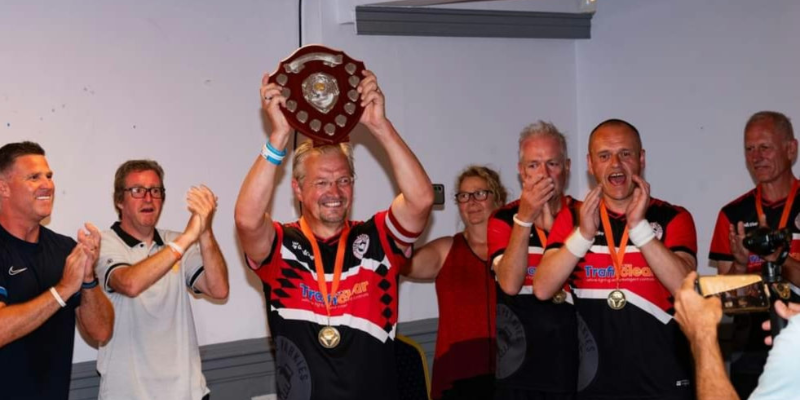 Professor Taylor was first selected for the England team in 2022. In July 2023 he scored the winning goal in the Parkinson's European Cup Final against Copenhagen, and in September 2023 captained the England team for the first time and scored both goals in a 2–0 win against Guernsey in St Peter Port.
Staying active is one of the best ways to slow down some of the degenerative effects of Parkinson's and, along with his walking football, Nick recently took part in 'Tough Mudder' in London.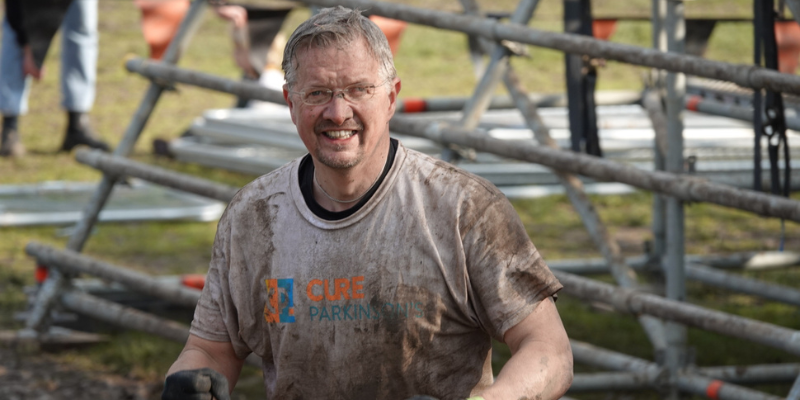 Looking ahead, Nick wants to raise greater awareness of Parkinson's walking football wherever possible, including in Parliament – possibly even organising a walking football game with MPs.
You can find the Pennine Parkies on Twitter and learn more about getting involved with sport for people with Parkinson's on the Sport Parkinson's website.