Improving home retrofit policies with place-based solutions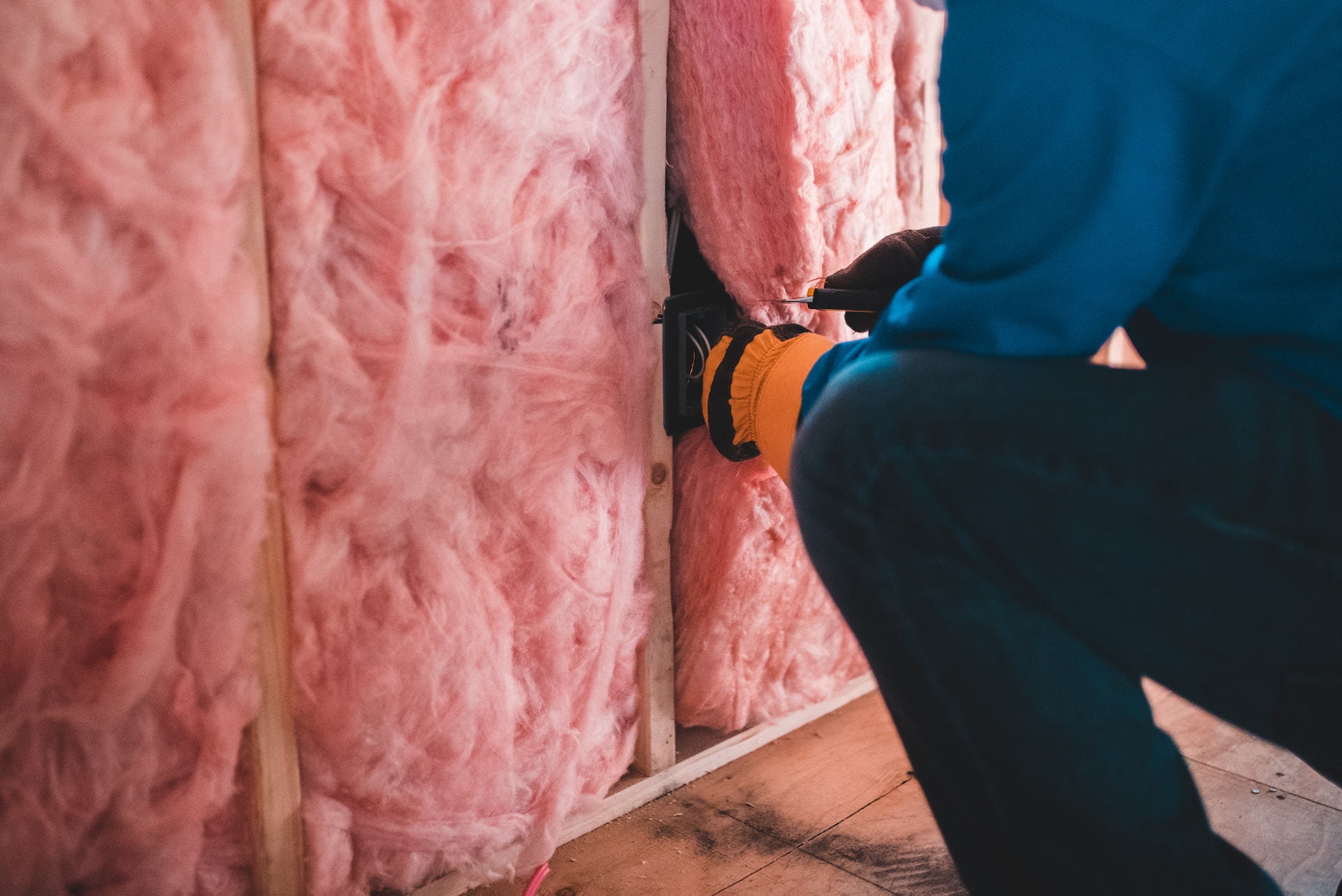 A team from the Universities of Leeds, Strathclyde and Sussex are using research to improve support for people to retrofit their homes.
In a report published by the Institute for Public Policy Research (IPPR), the researchers' new insights are compiled to create clear recommendations for policy design around retrofitting.
Retrofit is the process of making buildings more energy-efficient. The report shows that over two million installations or changes to houses are needed to meet net-zero targets by 2028.
Government grants and policies are in place to support households to make changes; however, they have not been effective enough. The report shows that the number of changes made has fallen to its lowest this year.
The new research was led by Professor Lucie Middlemiss (School of Earth and Environment) and Professor Mark Davis (School of Sociology and Social Policy) and funded by the UK Energy Research Centre.
It explores the flaws in the current policies and makes evidence-based recommendations to improve them.
The current policy designs are flawed
The main flaw in the way the current policy is designed is the assumption that there is one key factor that determines whether people will retrofit: affordability.
In this design, the public is seen as 'rational' rather than 'relational'. The customer journey that the policy lays out highlights financial considerations at each stage.
Cost is part of the picture, especially for low-income households.
However, the research shows that as well as affordability, relational considerations such as a person's family, communities, location and background hold a major influence over their decisions.
These have largely been neglected by governmental policies, as the researchers explore in their paper "The relational dimensions of renovation: Implications for retrofit policy."
Personal experiences of renovation
The research team conducted in-depth interviews with building owners and occupiers in four UK case study locations.
They asked about their experiences of renovation and their perspectives on the government schemes.
Their insights, explored further in the report, shine a light on many important aspects of decision-making that have not previously been considered by these schemes.
When, why and how people retrofit
Many people choose to retrofit when they are renovating for another reason, like moving house or doing essential repairs.
Rather than completing energy efficiency audits, most people get advice from local relations like family, friends and neighbours. They do personal research and reach out to contractors for more technical advice including costs.
Previous experiences of renovation shape many households' expectations and behaviours when conducting new work.
Trust in existing relations plays a major role in choosing a contractor, as most will use local recommendations.
The interviews show an overarching perception that finding a trusted tradesperson is very difficult, including 45% of interviewees reporting a negative experience with a contractor that included sexism, dishonesty and unreliability.
How people afford to retrofit
The report highlights how important social relations are in the decision to spend money.
People are reluctant to take out a loan to finance retrofitting work, even if they can afford to. This is partly due to the shared societal resistance to the idea of being in debt.
Instead, most people would use money they had saved or inherited. In this case, their socioeconomic backgrounds play a role in determining whether they have anything to inherit or the ability to save money at all.
Whether or not retrofit is seen as an appropriate way to spend a significant amount of money is another aspect that's shaped by societal notions of what is valuable.
The need for place-based strategies
As described in the paper "Who applies for energy grants?", demographics and community play an essential role in how people interact with grant schemes and retrofit.
Many of the social relations underpinning decision-making are inherently local, so a one-size fits all approach to policymaking is less effective than local, placed-based strategies.
These nuances continue to support the researchers' argument that the approaches to retrofit policies must be adaptable.
Recommendations for new policy design
The IPPR report includes evidence-based improvements for governmental policy and retrofit programmes.
If implemented, the policy would be in harmony with the needs and intentions of homeowners, creating more effective support for those making positive changes.
The researchers' recommendations are to:
Align policies with 'trigger points' when people are most likely to undertake retrofitting;
Develop local advice services that are part of people's social relations;
Ensure that contractors become trusted sources of information and expertise;
Tailor financial support to the way people think about money.
Sustainable places
By introducing approaches that consider and complement existing social relations, authorities and residents can support the delivery of net-zero across the UK.
The research team are now seeking funding to expand their relational approach to retrofit across the nation. They would like to work with a wider range of partners such as the national government, banks and retrofit delivery companies.
They will collaborate on innovative solutions to the economic and social barriers to pro-environmental behaviours, with a focus on place-based, people-centred approaches.
Image
Erik Mclean, Unsplash.