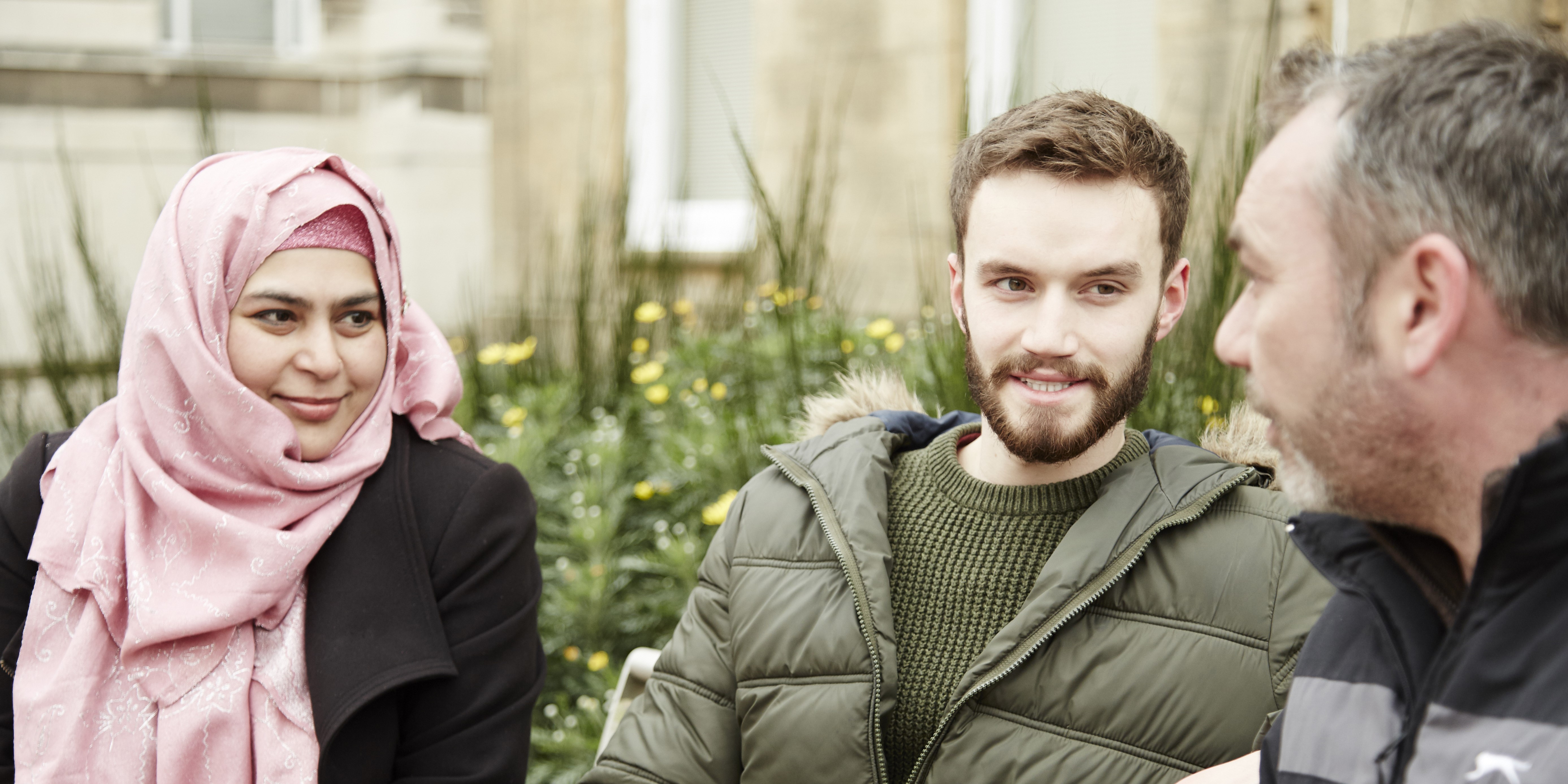 Find out more about how the Social Science BA course is structured, what you can study and how you'll be assessed.
How long is the course?
The total length of the course is four years. The course is broken up into two parts.
The first year of study will act as a foundation year. All foundation years all classed as level 0. This means that you'll spend the year being introduced to key concepts and ideas within social sciences. Social Sciences cover areas including Education, Sociology and Social Policy, Politics and International Studies and Law. The first year will also equip you with the skills you'll need to study at undergraduate level. Once you have completed your first year and successfully passed the assessments then you'll move onto the second section of the course.
The second part lasts three years as you'll now be studying for an undergraduate degree in a specific area. You'll progress from level one to three during this period (each level equals one year of full-time study). Once you've studied for three years and passed the assessments you will graduate.
How much does the course cost and is there any funding available?
You can find out about the course fees on our course page. If you have the talent and drive, we want you to be able to study with us, whatever your financial circumstances. There is help for students in the form of loans and non-repayable grants from the University and from the government. Find out more in our Undergraduate funding overview.
How much time am I expected to study?
There is no exact amount of time that students are expected to study. However, it is sometimes suggested that an undergraduate degree should be treated like a full-time job. So that 8 hours are spent studying for 5 days a week. This will vary at different times of the year where there are assessment deadlines and seminar preparation. It will also depend upon the individual too. So this is just a rough guideline.
What do I need to buy to be able to study the course?
The University offers a range of tools and resources to enable you to pursue your studies.
A lot of the core reading will be available to borrow from libraries on campus, some texts are even online which you can access at any time.
You can also access computers across campus, with many being located in computer clusters within libraries.
What will I study on the course?
You can view the full course listing with module information on the BA Social Science course page.
What degrees can I progress onto?
There are around 20 degree topics you can progress onto after completeing your foundation year. Topics covering Law and Criminology, Education, Sociology and Social Policy, Politics and International Studies, Healthcare and Professional Studies. Depnding on which degree you select you will need to achieve a pass of between 40 and 70. Some options also require an interview. For a detailed list of approved degrees you could choose from visit the BA Social Science course page.
How is the course assessed?
In your first year, you're likely to be assessed using traditional exams and essays as well as an assessed group presentation.
The way in which you are assessed for the remaining three years of study will depend on which undergraduate course you progress onto. There are a variety of assessment methods depending upon the modules you choose.
What is a dissertation?
Some courses will require you to undertake a dissertation which tends to be an independent research project. This is an extended project, usually consisting of 10,000 to 12,000 words.
You'll receive guidance on the project and draw upon the academic skills you've learnt throughout your previous years to complete the project. You'll also be assigned an academic member of staff who will be your dissertation mentor/supervisor who can offer guidance.
This is a great opportunity to utilise your skills and pursue research into a topic you are passionate about.
Is there an option to study part-time?
No, this course is full-time for four years.
Will I fit in as a mature student?
Our campus is very diverse with students of all ages, from a variety of backgrounds and a wide range of countries. If you are over the age of 21 then you are considered a mature student.
Do we get holidays or breaks?
Yes the university academic year is spilt into two semesters. There are three extended breaks at Christmas, Easter and Summer.
You can look at the university calendar for this academic year to get a better idea.
Teaching, whether this be lectures or seminars, are scheduled for weekdays only. However, depending on how you organise your time, you may wish to utilise your weekends for study, co-curricular activities or part-time work. Although it is important to remember to take a break too.
Is there accommodation that I can stay in?
There is a variety of university owned and privately owned accommodation, find out more about the types of accommodation on offer for first year students.
In their second, third and fourth years, many students move out of halls of residence and live in the surrounding areas of Hyde Park, Headingley, Burley and Woodhouse in shared houses.
Do I have to live in Leeds to be able to study this course?
You can apply for this course if you are a UK resident or EU citizen with UK Settled Status, so you don't have to be from Leeds to apply.
If your application for the course is successful, you'll need to live in Leeds, or in a commutable distance to Leeds, to be able to study during term time as this is a full-time course with face-to-face teaching.