Talk to an international student
Link to Leeds gives international students the opportunity to talk directly to some of our current international students
Find out more
Find out more
Leeds Alumni Bursary
If you're a University of Leeds alumnus you may be eligible for a 10% bursary towards your masters tuition fees
Find out more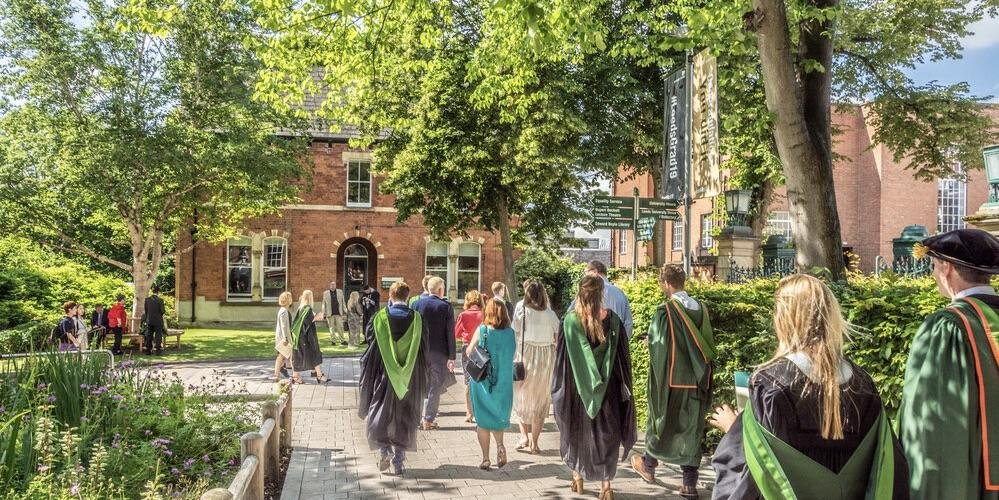 Find out more
Scroll down
School of Sociology and Social Policy - Masters
Masters degrees
Postgraduate degrees allow you to deepen your knowledge of a subject, enhance your career prospects or take a new direction. They can provide a great basis for a research degree should you wish to explore your subject further.
Looking for Disability Studies? We are redesigning our masters programme for this key area to ensure it is as accessible and up-to-date as possible. Check back soon for information.
Your career
A Masters degree in the School of Sociology and Social Policy can broaden your horizons. Our programmes are designed not only to increase your knowledge; they also give you the opportunity to amass a range of skills which will be beneficial whatever your career ambitions.
Top 5
targeted UK university by graduate recruiters
High Fliers report, The Graduate Market in 2021
Helen Dannatt
Student | MA Social Research
"I feel significantly more prepared to conduct social research in a real-life context due to the training provided. Not only have varied assessments been more enjoyable, they have better prepared me for possible future jobs."
Studying with us
Our taught MA programmes are closely linked to our research expertise, ensuring that all of our teaching is supported by the latest research findings. You will benefit from a wide choice of academic options, supervisory expertise and flexible support.
Top 10
in the UK for sociology and social policy
The Times and Sunday Times Good University Guide 2022
Dr Joanne Greenhalgh
Staff | Taught Postgraduate Tutor
"Learning is rewarding, no more so than at postgraduate level, but undertaking a postgraduate qualification is more than that. You'll join a dynamic, international community of researchers. These global perspectives will enrich your time at Leeds."
"RT @UoLSSI: Did you know that the Leeds Social Sciences Institute has a monthly Internal News and Opportunities newsletter? We… t.co/4zp2W21KG5" -
About 6 hours ago
"Today 13:00 The SSP Research Seminar welcomes Cristian Norocel @lunduniversity to present "An ethnographic study o… t.co/MnSpOx166n" -
About 11 hours ago
"**JOB OPENINGS** Are you a transformative educator? Would you like to be part of an exciting initiative… t.co/msWdiw0E57" -
1 day ago