Dr Gordon Clubb
Position: Associate Professor in Terrorism (Global Security Challenges)
Areas of expertise: terrorism; de-radicalisation; former combatants; counter violent extremism
Email: G.Clubb@leeds.ac.uk
Phone: +44(0)113 343 1558
Location: 13.40 Social Sciences Building
Profile
I started at the University of Leeds as Lecturer in International Security in 2014 and over this time I have taught and researched on the subjects of terrorism, conflict, international relations and security.
I am a research fellow for the German Institute for Radicalization and De-Radicalization Studies (GIRDS), through which I am currently providing training and consultation on an organisation's de-radicalisation programme. I am also on the editorial board for the International Centre for Counter-Terrorism (The Hague) and Studies in Conflict and Terrorism journal.
My book on Terrorism and Political Violence provides an insight into the key debates within the subject area through a mix of original research and overviews of the cutting-edge state of the field.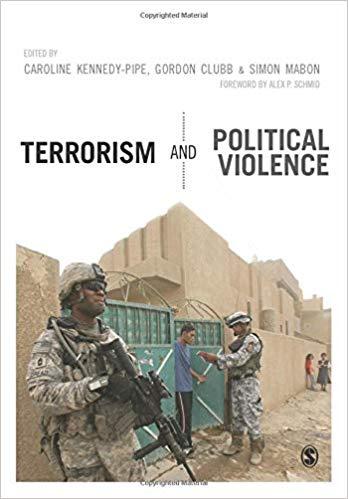 Responsibilities
Co-Director for Postgraduate Research Studies
Research interests
I have written extensively on the topic of de-radicalisation in terms of how it should be conceptualised, its core ontological assumptions on the causal role of ideology, and the importance of public perceptions in facilitating re-integration.
My current research project focuses on the (public/media) perceptions of de-radicalisation re-integration programmes. I have recently written on how the media frames de-radicalisation with a view to understanding support for the intervention, specifically factors that influence support for the re-integration of programme participants. I have also researched on i) the potential role of former extremists/combatants in countering violent extremism, and ii) the causal role of ideology from a critical realist perspective.
I have also written on the role of former combatants in conflict transformation and peacebuilding in Northern Ireland. Recently, I have written a policy brief which maps out when and how formers should be used in CVE and conflict transformation interventions.
I am interested in supervising PhDs and dissertations in all of these areas, including some of the following topics:
Transparency, Public Communication (PR) and counter-terrorism/de-radicalisation/reintegration
Whether former combatants and former extremists should be used in conflict transformation and/or CVE;
The role of ideology in terrorism engagement and disengagement (potentially in relation to the work of Margaret Archer);
The conceptualisation of de-radicalisation and de-radicalisation as a discourse;
DDR and the re-integration of programme participants, specifically from the re-integrating community side and what facilitates support for re-integration;
De-radicalisation and CVE programmes – are they necessary, are they counter-productive, how can they be evaluated etc.
<h4>Research projects</h4> <p>Any research projects I'm currently working on will be listed below. Our list of all <a href="https://essl.leeds.ac.uk/dir/research-projects">research projects</a> allows you to view and search the full list of projects in the faculty.</p>
Research groups and institutes
Centre for Global Security Challenges
Current postgraduate researchers