Dr Cristina G. Stefan received the 2018 University of Leeds Women of Achievement Award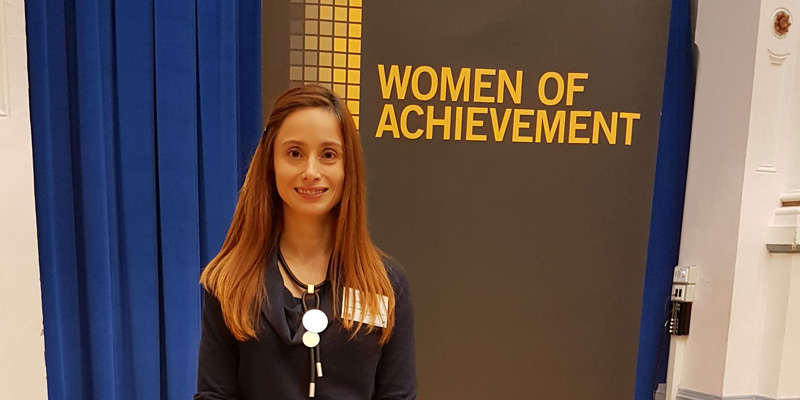 Dr Cristina Stefan is one of 15 women from across the University of Leeds to be recognised as Women of Achievement.
The award celebrates the significant contributions and impact that the winners have made across, and beyond, the University of Leeds. Held for the fifth time at the University of Leeds, the Awards are a key part of the University's commitment to rewarding the winners' excellence and outstanding performance in their respective fields.
Dr Stefan was given the award for her overall contribution to the School and the University. She received this "Women of Achievement" Award for her excellence in leadership, research and impact across several fronts: her internationally-recognised academic research; for receiving "The British Academy Rising Star Engagement Award" in 2017, which recognises those whose "academic credentials place them as leaders in their fields"; for playing a key role as Co-Director of the newly established European Centre for the Responsibility to protect (ECR2P); and, for sustained contributions to the advancement of early career women researchers.
Dr. Stefan has a proven track record within the field of International Relations, with a strong record of internationally excellent publications on topics related to the Responsibility to Protect (R2P). She established a European network of R2P researchers across 27 states, and initiated a Leeds collaboration with the United Nations (UN) Office on Genocide Prevention and the R2P.