The Centre for Teaching and Innovation Scholarship Wins Teaching and Learning Award
CTIS has been awarded the prize by the Political Studies Association.
The Centre for Teaching Innovation and Scholarship (CTIS) has been awarded the Jacqui Briggs Award for the team advancing teaching and learning in Political Studies by the Political Studies Association (PSA).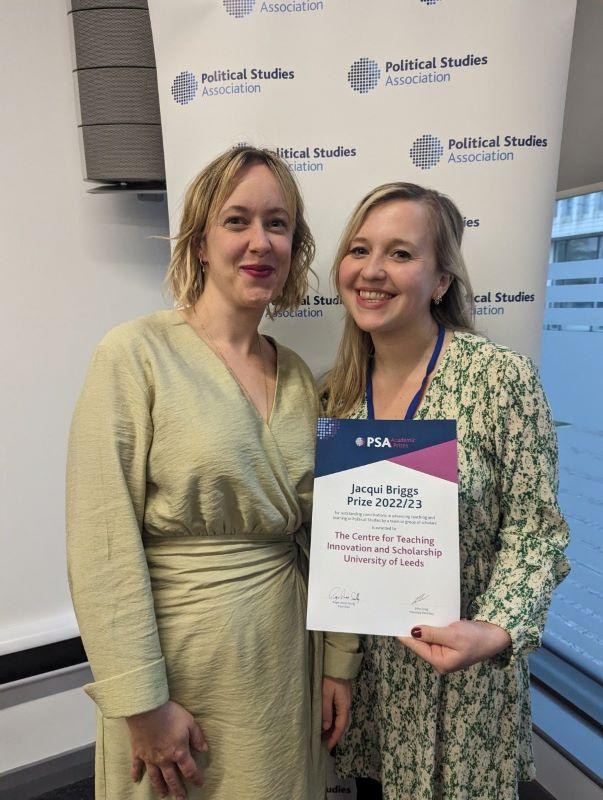 CTIS focuses on pedagogic research and innovation in student education. It aims to strengthen pedagogical approaches to the Politics of Global Challenges and link research to teaching and students.
Co-directors Dr Louise Pears and Dr Madeleine Le Bourdon collected the prize at the PSA's annual conference in Liverpool where they also hosted a panel on 'Everyday Political Pedagogy' chaired by Dr Victoria Honeyman with papers from Dr Alba Griffin and Dr Anna Grimaldi.
The School of Politics and International Studies extends its warmest congratulations to CTIS on its well-deserved achievement.